National Survivor User Network (NSUN) Bulletin – 26 May 2020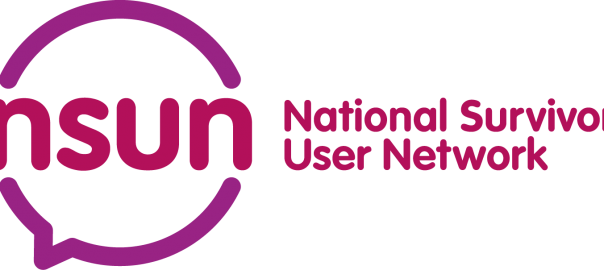 Welcome to the Tuesday 26th May 2020 edition of our weekly ebulletin – full of news, views, events and involvement opportunities.
Help and support
If at any time you need immediate support you can find out where to go, who to call, where to get information from here.
---
Bulletin items
If you would like to send us an event, involvement opportunity, blog article or anything else to share with the wider network in the bulletin, please email us at info@nsun.org.uk.
You can view our previous NSUN weekly bulletins and subscribe to get them sent directly to your mailbox here.
This bulletin is FREE. You can join as a member here – it's free for individuals and user-led groups. If you would like to make a donation to help support the continuation of this work you can do so here.
Please note: Sharing is not endorsing
Sometimes, we may feature items that you (and we) may not necessarily agree with but we feel it's important to make our members aware of what is happening out there.
---
Our work
A great way to have a look at what's been happening over the last year is to go to our News page, and visit the pages below.
NSUN News
As well as the NSUN Covid-19 Fund, we've been very busy with our work on mental health policy.
We fed into the Public Health England review on the impact of ethnicity on Covid-19 outcomes. We are working on a submission to the Joint Committee on Human Rights's inquiry on the Government's Response to Covid 19, and we are continuing to work with our partners on the Mental Health Alliance to ensure that mental health legislation is scrutinised. We formed part of an alliance which highlighted the lack of support for people with mental health difficulties/distress in obtaining food and prescriptions. We were able to get clarification that anyone who is unable to go out to shops because of a mental health difficulty/distress is eligible to seek help from the NHS Volunteer Responder Scheme, and we are talking to Defra about access to priority supermarket deliveries (which are still oversubscribed). We have also joined the Disability Benefits Consortium, and their campaign to ensure that the emergency Covid-19 £20 Universal Credit increase is extended to other benefits. More broadly, we continue to lobby for our members at all policy levels, highlighting the specific needs of people who live with longer term mental ill health, distress or trauma, and of those who are shielding. Our message is that we are hearing a lot about the mental health and wellbeing of the general population, and of some specific groups (for example, children and young people), but not enough about people who live with longer term mental ill health, distress or trauma, and whose needs were already not being met before Covid-19.
The NSUN Covid-19 fund is still open. You can apply here for grants of up to £1000 to support community action, peer support, mutual aid and other activities that will make a direct difference to the lives of people living with mental ill-health, trauma and distress during this Covid-19 period.
If you have a moment, please check out the latest posts in our new #NSUNCovidLife series of blogs and videos by our members, including Laura Wood talking about parenting when ill, Clare Ockwell reflecting on lockdown, and Clare Shaw on touch
Warm wishes,
Akiko
Akiko Hart
CEO of NSUN
pronouns: she/her
akiko.hart@nsun.org.uk | @AkikoMHart
---
Covid-19 links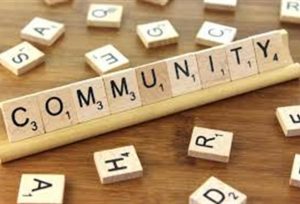 NSUN is a community of people and groups who come together to support each other. We come together in many ways: physically, digitally through social media or through sharing information.
During these uncertain times, we will try and share with you what we can that is useful. In particular, we will think of ways of being together, when we can't physically be together. And finally, we will continue our campaigning role, ensuring that policy and legislative changes are scrutinised and are rights based.
Read more here:
* NEW * NSUN Covid-19 fund *APPLICATIONS NOW OPEN*
Covid-19: Mental Health Information
Covid-19: Advice for User-Led Organisations and Groups
Covid-19: Keeping in touch with each other when we can't meet face to face
---
Articles, blogs, vlogs and more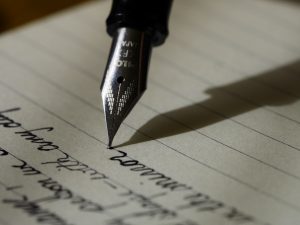 We are always looking to feature members' blogs and articles so please email us at info@nsun.org.uk if you would like to share yours.
Coronavirus: 'Long delayed' data on disabled people's deaths to be published
In Disability News Service
The lunatics are taking over…the means of production. 5 years of Mad Love
By the Vacuum Cleaner
The difference between kindess and human rights
By Carlyn Miller
"I'll just give you a call once a week to make sure you're alive"
In Mad Covid
Reform of the Mental Health Act 1983
By Reform MH Care, Farah Damji and Tony Roberts
Speaking to my Jamaican grandma about her depression taught me how to be a mental health advocate
By Dana Fletcher
---
Mental health legislation in the 4 nations
BIHR

The British Institute of Human Rights have published a guide to mental health legislation during Coronavirus in the 4 nations. Which legislation has been switched on and where? What does this mean for people and their families? You can find out more here:
https://www.bihr.org.uk/mental-health-law-changes
---
DHSC Covid-19 VCSE partner update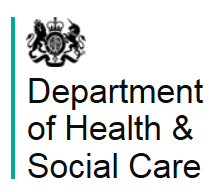 As a VCSE partner of the Dept. of Health and Social Care (DHSC), NSUN now attends a weekly webinar where we are given updates on Covid-19.
NHS Volunteer Responder scheme
If you or someone you know requires help with things like shopping, collection of prescriptions and the 'check in and chat' facility for those feeling lonely, you can now call the scheme directly on 0808 196 3646 (8am to 8pm). Currently you can't self-refer online but this may change. For those who need help with transport e.g. to hospital appointments, you still have to be referred by the NHS, your local authority or via a local VCSE organisation.
Please see the RVS website for more info and eligibility criteria. This list has been recently updated to confirm that if you are "vulnerable due to a mental health condition" you can access this service.
Food for vulnerable people
Further conversations are taking place with Defra about access to priority supermarket deliveries (which are still oversubscribed) and a number of other commercial food box schemes they have collated in this guide.
We will update you on these items when we receive more news. In the meantime, if you have any questions you would like us to put to DHSC, please email us at info@nsun.org.uk
---
Food banks – find your local one and donate/help out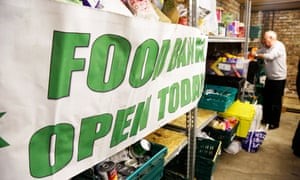 Food banks are playing a very important part in ensuring people have enough food to eat in these challenging times.
If you are either in need of help yourself or would like to find out how you can help, find and contact your local food bank here:
Ways in which you can help include:
donate money
donate food
volunteer
become a business partner
Contact your local food bank to find out the best way you can help.
---
Mutual Aid and Mental Health in the Time of Covid
CRASSH online discussion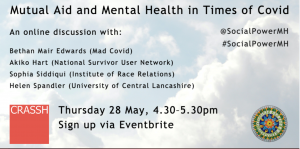 CRASSH are organising an online discussion on Mutual Aid and Mental Health during the current Covid crisis. Speakers include Bethan Mair Edwards from Mad Covid, Helen Spandler from Asylum Magazine and the University of Central Lancashire, Sophia Siddiqui from the Insititute of Race Relations, and Akiko Hart from NSUN. The event will be on Thursday 28th May from 16.30 to 17.30.
For registration and more information, click here
---
Hardship Fund for the Mentally ill during COVID-19
on GoFundMe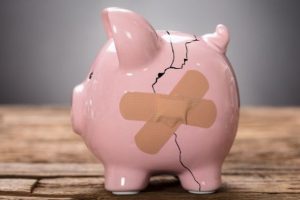 "We are Jo Edge and Bethan Edwards, both survivors of mental illness and the psychiatric system. Jo is a doctor of medieval history, currently working at the John Rylands Library at the University of Manchester, beginning a stint as Women's Rep on the National Executive Committee of the University and College Union in May 2020. Bethan is a Research OT employed by the NHS, and is also undertaking her PhD . She professionally registered with the HCPC and is an admin of Recovery in the Bin, a user-led critical theorist and activist collective. Both Jo and Bethan are Welsh.
Money will only go to those who need it: folks who do not have access to other available funds from employers or through the government.
To apply for funds, please fill in this short online survey (also featured on the page below): https://www.surveymonkey.co.uk/r/73YNTCZ
To find out more, please click here
Thank you, update on fund and callout
The MadCovid Team would like to send a big thank you to NSUN for promoting and supporting our Hardship Fund for people with a mental illness / mental health condition, who are experiencing financial difficulties during COVID19. We have reached £8,000 thanks to everyone's support and have had 51 applications so far.
We'd also like to take this opportunity to invite NSUN members to take part in #MadCovidDiaries – a service user-led project that aims to capture the experiences of people with a mental illness / mental health condition during COVID19. At the moment we are particularly interested in hearing from men, people from Black, Asian and minority ethnic communities and people who are receiving mental health services who are not in education or employment.
You can read more about #MadCovidDiaries here or get in touch by email: madcovid@gmail.com
---
THE SIKH NETWORK: COVID-19 IMPACT ON THE SIKH COMMUNITY SURVEY REPORT 2020

The Covid-19 Impact on the Sikh Community Survey Report 2020 provides a unique insight on how the Sikh community perceives the government handling of the Covid-19 crisis, and the lack of Sikh community engagement. It comes a week after the government published its Covid-19 recovery strategy last Monday.
The survey of over 1,500 responses, asked questions of the government's reaction and management of the pandemic over a range of areas.
Click here to find out more and to download the full report.
---
LGBTIQ+ Death Cafe
LGBTIQ Outside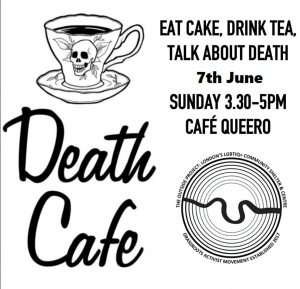 "LGBTIQ+ Death Cafe is back on the 7th of June. You don't have to have any direct experience of death to participate in LBGTIQ Outside's Virtual LGBTIQ+ Death Cafe (Sunday 7th June 3.30-5pm) – contact Jesse on community@lgbtiqoutside.org to RSVP"
https://www.facebook.com/events/253188519285003/
---
Self Injury Support
Covid-19 resources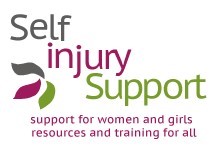 If you haven't already seen them, check out Self Injury Support's excellent resources.
"There's lots of advice springing up all over the internet about how to look after your mental health and wellbeing in self isolation, but what we're hearing from people we support is that information isn't so useful if you were already struggling with your mental health beforehand and many of the suggestions such as routines and home cooking feel impossible right now. We don't pretend to have the answers but here are a few thoughts you might find useful."
You can also watch Naomi Salisbury, Self Injury Support's Director, talk about their work on this NSUN Covid Life video
---
South London Covid-19 Mental Health Prevention Summit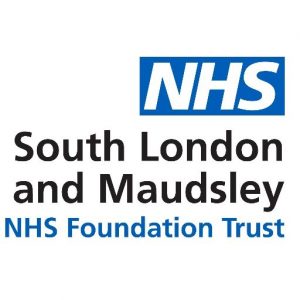 "South London and Maudsley NHS Foundation Trust jointly with our local authorities: Croydon, Lambeth, Lewisham and Southwark invite you to take part in an urgent Mental Health Prevention Summit to address how we can work together to protect our communities' mental health as result of Covid-19.
We will be joined by Gregor Henderson, Director of Mental Health at Public Health England, mental health experts and people with lived experience.
Please RSVP by registering here by 5pm Wed 27th May 2020 and we will share the joining instructions for the virtual summit."
Date: Tuesday 2nd June 2020
Time: from 2:30pm – 4:30pm
---
Have you got something to say about access to care and support or to treatment during COVID-19?
Report your experience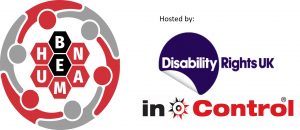 "We are the Be Human movement, which is hosted by Disability Rights UK and In Control.
We have set up this initiative because we believe it is important to maintain a public record of how disabled people and those who require care and support experience accessing care and treatment during the Coronavirus pandemic. It will be used to increase transparency and to influence the future policy and practice of government, the NHS and local councils. By contributing your experiences you will help to protect people's lives and their future wellbeing.
If you are willing to share your experience, whether negative, positive or mixed, please take part by answering a few questions for us. You can ask someone you trust to help you complete the questionnaire.
Find out more and take the questionnaire here
---
People with learning disabilities – COVID19 Support and Action Group
Weekly Zoom meetings

People First are holding weekly zoom meetings for people with learning difficulties/disabilities around the country.
The meetings are facilitated by Andrew Lee, Director of People First and Joanne Kennedy, Chair of Change.
"We meet every Wednesday 12.30pm – 2.30pm
Our meetings are an opportunity for people to talk about their feelings, concerns and ideas during the coronavirus lockdown. Please join us!
Email info@peoplefirstltd.com for more information and details on how to join."
---
National Voices' Covid Conversations
Webinars

"Please take a look at our full schedule of webinars which we have planned for the next month. The webinar 'National Voices' Covid Conversations', focuses on health inequalities during the Covid-19 crisis. Register below and we'll circulate joining details.
Long term conditions and leaving lockdown
Date: Friday 5th June
Time: 11:00 am – 12:00 am
We'll be discussing issues around leaving lockdown and to agree upon shared messaging priorities. The focus will be on the need for proper public engagement around the plan to lift lockdown, and how people with long term conditions are impacted, their rights and the risks around them becoming invisible in society.
Register here.
Is Covid-19 widening the digital divide?
Date: Friday 19th June
Time: 11:00 am – 12:00 am
We'll be looking at what's working and what's not in the move to a more digital society and healthcare system? What technology should be kept post crisis? Finally, is the move to digital exacerbating existing health inequalities?
Register here."
---
Jobs & Recruitment
Various posts
Inclusion London

Inclusion London are seeking to appoint Deaf or Disabled people to the following posts:
Policy & Campaigns Officer
Communications & Media Officer
Nothing About Us Without Us Project co-ordinator
Click here to find out more and how to apply.
Closing date:  Monday 15th June 2020
Interim Managing Director
HEAR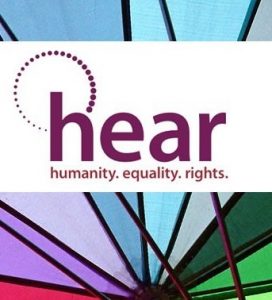 Invitation for Expressions of Interest for post to start 1st July
(Application by Cover letter/CV)
The HEAR Network of London's Equality and Human Rights VCS is a small organisation starting an important new phase in its development. As an important part of this we are appointing an Interim Managing Director, part time, fixed term.
Post start date: 1st July, 2 days a week, 9 months initially with temporary extension subject to funding. £35,000 pro rata. The post is likely to include remote working.
Enabling the HEAR Network to work towards its goal of greater equality and human rights in London, laid out in HEAR's constitution and 5 Year Strategic Plan (presented to HEAR AGM on 23rd Jan 2020);
Close coordination and communication with trustees;
Facilitating and supporting HEAR's operationaland project activities, plus financial and strategic development by ensuring effective development and use of management systems, structures, finance and fundraising
Supporting and line managing staff;
Work to establish a sustainable post and full equal opportunities recruitment of Managing Director going forward.
Send cover letter and CV to hear@hearequality.org.uk to express your interest and you will be sent a FD and further details.
Closing date (submit cover letter and CV): Tues 26th May, midday
Lived Experience Advisory Group
VAMHN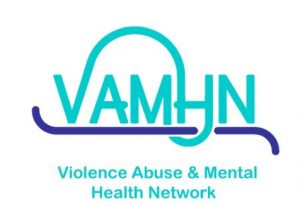 The Violence Abuse & Mental Health Network (VAMHN) are currently looking for eight people with lived experience of violence or abuse and significant mental distress to join a new Lived Experience Advisory Group. The role of the group will be to comment on network activities and potentially develop survivor-led activities. The group is supported by a Lived Experience Coordinator. Group members will be compensated for time spent preparing for and attending meetings at £20 per hour, and expenses will be reimbursed.  Meetings will be held remotely during COVID-19 pandemic. We expect to run up to 3 half-day meetings per year. Please note that you will not be asked to share details of your personal experiences at any point. 
We would also like to hear from you if you are interested in getting involved but don't feel able to submit an application right now.
Find out more and apply here.
Closing date: Sunday 14th June, midnight
Trustee
Underground Lights

The Underground Lights Board of Trustees meet at least four times a year and are responsible for the successful and legal running of the charity We're a passionate and committed team – and we're looking for people to help guide us towards success.
Find out more here
---
Events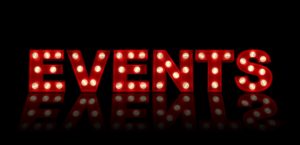 There are currently no face-to-face events. Please see listings above for virtual meetings.
---
Quick Links