National Survivor User Network (NSUN) Bulletin – 27 January 2020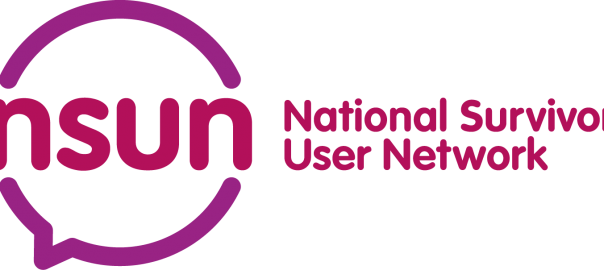 Warm wishes
The Department of Social Care has been working intensively on the Mental Health Act (MHA) Review's recommendations. The original aim was for a White Paper drawn from the recommendations to be available by December of last year, but this timetable was interrupted by the calling of a general election. According to the latest information we have, the White Paper is now due to be published during the next three months. However, the exact timetable will depend on the new government.
When the White Paper is made available, there is due to be a 12-week public consultation period as well. The final MHA Review Advisory Group meeting last year was cancelled, again because of the general election, However, when the White Paper is published, there may also be further meetings with Advisory Group members, including NSUN.
Dawn 'Quinonostante' Willis questions how Channel 4 obtained consent to film a vulnerable 11 year old girl going through a mental health crisis…
Why do some groups of people have a much higher risk of mental health difficulties – and what can we do to reduce the disparities?
A new report from the Centre for Mental Health's Commission for Equality in Mental Health examines the many determinants in our lives which influence our mental health: from positive parenting and a safe place to live, to experiencing abuse or the impacts of austerity.
Listen to this podcast with Tina Coldham on co-production and her work with SCIE and NIHR:
People in mental health units were 7 times less likely to vote in Ireland's 2011 election. Mental Health Vote 20 is a new campaign in Ireland working to change this and ensure that for anyone, mental distress is never something that prevents them from voting & having their voice heard.
Research shows that psychological therapies can improve mental health problems. Unfortunately we do not always know which therapy works best for whom.
This survey by a mental health researcher at the University of York is to inform an application for research funding. To make mental health research more inclusive, we need to find out who is included in mental health research, and how we could improve the way research is done.
Calling on the Scottish Parliament to urge the Scottish Government to investigate why there have been no prosecutions under either section 315 or section 318 of the Mental Health (Care and Treatment) (Scotland) Act 2003.
We know that social inequalities and adversity (inc poverty, discrimination, racism and other forms of hate and intolerance (including homophobia, transphobia and sexism), prejudice, poor housing, isolation, loss, trauma and abuse) can be related to difficult voice-hearing experiences.
If you have personal experience of forensic mental health services in Scotland, please consider taking part in this official call for evidence.
an individual/organisation or area that were directly affected by austerity and is/are attempting to work through these challenges/difficulties
based in London/ Greater London
actively involved in campaigning/mobilising/organising as part of their attempts to deal with the challenges
willing to invite the student to film them for a period of time
It's important to take care of our emotional wellbeing, just as it is to take care of our bodies. One way of doing this is to connect in a truthful and empathic way with others.
Come to TALK FOR HEALTH CAFES; continue talking for wellbeing
Do our in-depth 4-day Talk for Health Programme, followed by ongoing groups.
It's all FREE and is commissioned by the NHS. You will learn and have space for:
Honest talking – being the real you
Empathic listening
Basic counselling skills
How to set up and be part of an ongoing group to talk for wellbeing
The Movement for Social Approaches in Mental Health (MSAMH) is a new grass roots UK social movement to raise awareness and campaign for better access to social forms of support and social interventions in mental health services and redress the power balance that sees medical definitions and services being disproportionately funded and dominant. 
MSAMH is seeking a provider to build our brand new website. We have limited funds as we are an emerging grassroots organisation and are appealing to a potential provider who feels some alignment with the aims and values of MSAMH and as such, would be prepared to offer us this service at good rates.
For more information or to discuss this opportunity, please contact Hári Sewell (member of the MSAMH Core Group).
Unreal are looking for a volunteer to help out at their monthly peer support group in London. Unreal is a UK charity for depersonalisation and derealisation disorder (DPRD). 
At Together, the longest established mental health charity in England, we want to ensure that everyone who experiences mental distress is valued, can live the life they choose and can determine their own future. We will only achieve this ambition by being service user-led in all we do, and putting the insights from those with lived experience of mental distress at the heart of our decision-making. That's why we are looking to appoint two new trustees with lived experience of mental distress to join our Board in a voluntary capacity.
Equal Lives is a Norfolk-based charity led by people who face disabling barriers.
Talk by China Mills. Free.
(Followed by HVN AGM at 4.15pm)
Documentary screening in London by Mind in Camden and London Met University. Chaired by Susan Fernando. Free.
Evolving research through lived experience
CRASSH, University of Cambridge
Quick Links