National Survivor User Network (NSUN) Bulletin – 30 December 2019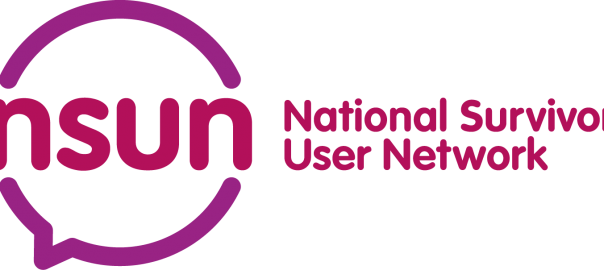 Welcome to the Monday 30th December 2019 edition of our weekly ebulletin – our very last bulletin of 2019.
Help and support If at any time you need immediate support you can find out where to go, who to call, where to get information from here
---
Bulletin items
If you would like to send us an event, involvement opportunity, blog article or anything else to share with the wider network in the bulletin, please email us at info@nsun.org.uk.
You can view our previous NSUN weekly bulletins and subscribe to get them sent directly to your mailbox here.
This bulletin is FREE. If you would like to make a donation to help support the continuation of this work you can do so here.
Please note: Sharing is not endorsing
Sometimes, we may feature items that you (and we) may not necessarily agree with but we feel it's important to make our members aware of what is happening out there.
Our work
A great way to have a look at what's been happening over the last year is to go to our News page, and visit the pages below.
---
Wishing you all a very happy and healthy 2020 :-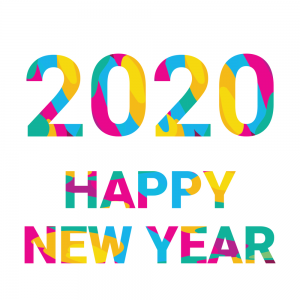 ---
NSUN News
A 'long' goodbye from Sarah Yiannoullou
NSUN has been a huge part of my life over the last 10 years. Little did I know that when I joined as Managing Director in 2009 that my personal three year plan would stretch to 10! How did that happen?
Well, it's been a position and experience that I've deeply valued. I've also met and worked with so many inspirational people that I've learnt a great deal from.
Also, being part of a growing network and surviving some difficult times has taken a particular amount of emotional labour and that's not always easy to walk away from. But it's definitely been the resilience, passion and solidarity of the membership that has kept me close and determined to see the network continue into the next decade and beyond.
During my time at NSUN I've battled with my mania, paranoia and the subsequent burnout, but the highs and lows have been tempered by some of the most unwavering support I've ever experienced and which I'll never forget. There are way too many highlights to list but of course there are some things I have to mention, such as the widening use of the 4Pi Involvement standards, securing a place on the Independent Mental Health Act Review Advisory Panel, influencing the CQC Mental Health Act report, producing and promoting the Members' Manifesto and securing a further three years funding.
We're now facing one of the most significant periods of our personal and political lives. The solidarity of collectives such as NSUN is needed now more than ever. There is no other organisation that has taken on the responsibility of protecting and promoting our forgotten and ignored stories of the past, the challenges and opportunities of the present and the potential for the future.
Over the last five years I've witnessed the 'quietening' of the collective, independent and direct voice. The value of user-led organisations and initiatives is not recognised and understood in quite the same way as it was 10 years ago. Has this been influenced by the appropriation of language, the move away from independent voice in Patient and Public Involvement, the political policies of austerity and cuts and the lack of accessible funding sources for smaller organisations?
There isn't one clear explanation but many factors and it's only the user-led collectives that will challenge this loss, that will fight to be heard and fight the injustice that we experience as individuals and collectives. NSUN has worked to sustain and strengthen our collective political voice over the last 10 years and I'm confident that it will be around to continue to do so over the next 10.
So it's with a mixture of emotions that I step down from my role as Managing Director on 31 December 2019. However, I'm very much looking forward to working with our newly appointed Chief Executive Officer Akiko Hart over the first three months of 2020. We will be working together to make sure that the transition and succession process is as well managed as it can be.
It's a long goodbye but as Winnie the Pooh said "How lucky am I to have something that makes saying goodbye so hard."
You can view the Farewell video from the NSUN AGM here.
NICE depression in adults: treatment and management – UPDATE
In November, 2018, a number of mental health organisations, including NSUN, came together to write a letter to Professor David Haslam, Chair of NICE, to formally request a full stakeholder consultation of the next revision of the guideline on the Recognition and Management of Depression in Adults, prior to its formal publication. Read the latest update from NICE on the guidance here.
You can read the stakeholder position statement here.
Here's the response from NICE to issues raised by the coalition of stakeholders.
Member Soap Boxes now on our YouTube Channel
You can now view all of the Soap Boxes from this year's AGM and Members' event.  A video of the event and this year's theme 'The Value of User-led Groups' will be available soon.
Meet the NSUN Trustees
Following the October 2019 Members' Event and AGM we have a full complement of Trustees (12) on the NSUN Board. You can browse our Trustee profiles here. Next year we will be reviewing the NSUN Articles of Association in order to look at what needs updating, particularly section 12 through to section 19.
Mental Health Act Review campaign
Over the last few months, NSUN has continued campaigning with other user-led groups for major changes in the Mental Health Act Review recommendations, to bring them in line with full human rights under the United Nations Convention on the Rights of Persons with Disabilities.
We now have a one-page campaign sheet which can be used to encourage still more individuals and organisations to sign up to our campaign.
Download the Easy Read version here.
Find out how you can support the campaign and help lobby your local MP here
SRN is on Twitter!
Mental health knowledge built by service users and survivors. The Survivor
Researcher Network (SRN) has a new Twitter account. You can find us at @SurvivorResNet. Find out more about SRN and how to join here.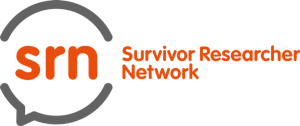 ---
Featured blogs and articles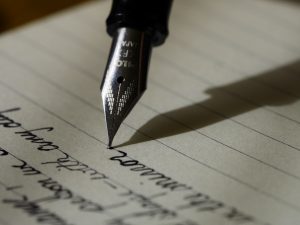 Do welfare benefit reassessments of people with mental health conditions lead to worse mental health? A prospective cohort study
Study report: To examine whether experiencing problems with welfare benefits, including WCA, among people with pre-existing mental health conditions was associated with poorer mental health and wellbeing and increased health service use and costs.
The Care System Is Broken; Here's How We Fix It.
'This is a system in which gums are left to grow around dentures and rubbing Sudocrem onto the dermatitis of an 85-year-old becomes like second nature, because the last carer forgot to change their incontinence pad.
Published by Recovery In The Bin 20 December 2019
Insomnia after a stressful week and reflecting on what makes patient involvement in mental health hard and creates dissonance. And how professionals who care about patients can help. I know many want to.
Published 7 December by @DrEm_79
Anatomy of a Suicide: stress and the Human Condition
'My body doesn't speak English. She speaks feelings. When she's upset with me or my life, the language she speaks is stress.
Published by Mad In America December 24, 2019
You can read some of our previously featured blogs here.
---
Asylum Magazine – Winter 2019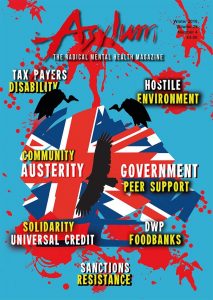 Asylum, the radical mental health magazine, has been running for 30 years, acting as a platform to voice and discuss all perspectives on mental health.
Feature article: 'Is it just me, or is it getting crazier out there?' asks Mark Schwalbe in his film review of the Joker. Whatever the result of the UK election, it feels like we are at a turning point in history.
Available in printed or digital form, on subscription via the Asylum website here.
---
Job: Head of Research
Mental Health Foundation

An exciting opportunity has come up in the Mental Health Foundation for someone to lead their Research function in England. They are looking to recruit an experienced and dynamic leader to head a talented team focused on strategic research projects on public mental health.
Closing date: Wednesday 22 January 2020
Location:  London
Find out more and how to apply here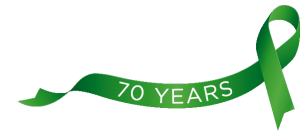 ---
Children, Young People and Psychosis: Beyond Early Intervention 
ISPS UK Conference, including AGM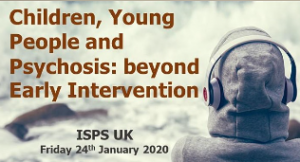 Date: Friday 24 January 2020
Time: 10:00 – 17:30 
Location: Human Rights Action Centre, 
17-25 New Inn Yard, 
London, EC2A 3EA
'When it comes to children, young people and psychosis, there is an urgent need to come together to reflect on new and innovative approaches, both alongside and beyond specialist mental health services.
This conference will focus on more creative and therapeutic practices, beyond NICE guidelines, a more systems perspective, with families, social networks, education and the community, and a wider approach, reflecting on how we can better support under 14s. We will also be asking what trauma-informed services for children and young people would look like, and how we might create them together.
The event will provide an opportunity to bring together and create dialogue between a number of people: therapeutic practitioners, parents, young people, researchers, and professionals from education, care, social services and the voluntary sector.'
Find out more and book tickets here
---
Time to Change: Time to Talk Day 2020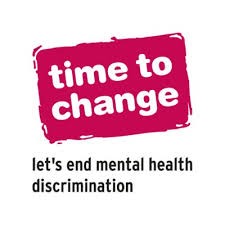 Time to Talk Day 2020 is taking place on Thursday 6 February.
Receive a free Time to Talk Day Chatterbox and tips on running a Time to Talk Day activity. Each Chatterbox will include:
Posters
Tip cards
Conversation starters
Postcards
To help you get people talking, we've created two editable poster templates that you can customise and print out.
Click here to create and download materials
You'll also receive a series of emails with tips on how to make the most of your Time to Talk Day activity and start stigma-busting conversations.
Find out more here
---
Consultation – help shape programme about disability rights and activism
People's History Museum, Manchester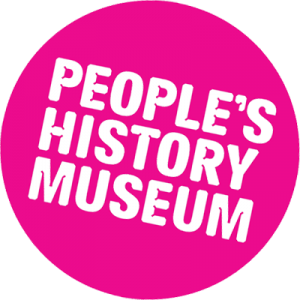 Our 2021 programme will be exploring the theme of disability rights and activism through a year of events, exhibitions and learning sessions and titled Nothing About Us Without Us.
As part of our consultation process for the year, can you spare 30 minutes to answer a few questions to help shape and inform ideas for our 2021 programmes. We are particularly ask and discuss with people the following questions:
What do the words Nothing About Us Without Us mean to you?
What stories should we be telling?
What questions should we be exploring?
What should we try to achieve?
We are happy to consult with you via a phone call, skype, or in person, should you happen to be free to meet up at any point before the end of January 2020. Please contact Michael Powell at michael.powell@phm.org.uk Or if you prefer there is a Google Form whereby you can type up your thoughts and send them to us.
---
Groundswell join forces with NHS
Helping people who are homeless to get vital healthcare

Groundswell joins forces with NHS to help people who are homeless to get vital healthcare
NHS London and Groundswell are empowering people who are homeless in the capital to seek healthcare and stay as well as possible this winter – help us reach more people.
The award-winning 'My Right to Healthcare' cards, produced by Groundswell in partnership with the NHS in London, are being distributed to people who are homeless across London – explaining how they can access healthcare from a local GP without ID, proof of address or confirmed immigration status. NHS England have committed to distributing these cards to those outside of London in 2020.
Find out how more here
---
Mixing boxing and counselling!
Programme based in Bristol gym is helping young people to improve their mental health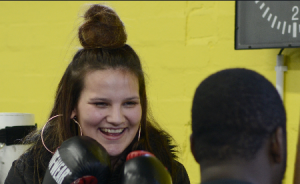 Empire Fighting Chance (EFC) was born on Bristol's streets to fight the impact of deprivation on the lives of young people. They use a powerful combination of non-contact boxing and intensive personal support to challenge and inspire young people to realise their unique potential.in inner-city Bristol, has taught the sport to thousands of people aged eight to 25 while equipping them with the skills to tackle their problems.
Taking referrals from schools, pupil referral units, police and child and adolescent mental health services (Camhs), the charity has built up a track record of helping hard-to-reach young people who often do not respond to traditional talking therapies.
Watch their show real here
---
What the new parliament means for health and social care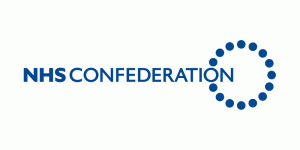 This short briefing offers an analysis of the results to help you make sense of what this new parliament means for health and social care.
It includes the following sections:
What can we expect from the new government?
A timeline of key events
Working with your local MP
Our upcoming review of the new Health and Social Care Select Committee and 
Health and social care ministers and shadow ministers
New MPs who have entered parliament with a health background (ones to watch)
ConfedExpo 2020 (The first of the NHS Confederation's and NHS England's jointly-held annual conference.)
Download the full briefing here
---
The latest from The Kings Fund

Blog: After the election: how will the new government approach health and social care? Published 17 December
Podcast: Professor David Williams on racism, discrimination and the impact they have on health Published 18 December
Explainer articles: How does the health and care system work? How is it changing?
---
VCSE Health and Wellbeing Alliance news
Supporting ageing carers as they become less able or unable to care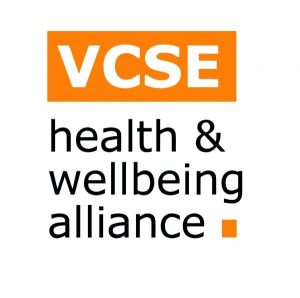 Carers Trust is leading on a piece of HWA additional work around Carers in changing circumstances, who are aged 50 or over. As part of this, they are running two surveys – one for carers and one for services that support carers (even/especially if these services wouldn't call themselves carers services).
Find out more about the VCSE Health and Wellbeing Alliance here.
---
Events reminder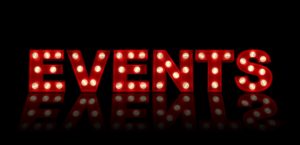 Loneliness and Social Isolation in Mental Health Research Network Symposium
When: 08 January 2020
Time: 09:30 – 15:00
Where: Jeffrey Hall, Level 1, UCL Institute of Education, 20 Bedford Way. London, WC1H 0AL
Register for a place here.
Mind, State and society1960-2010 – Half a century of UK psychiatry and mental health services
When: Tuesday 14 January 2020
Time: 8:45am to 5:10pm
Where: Royal Society of Medicine
Book here.
Happy Heads Winter Warmer – Mental Health Event
When: Saturday, 18 January 2020
Time: 13:00 – 17:00
Where: New Life Croydon, 5 Cairo New Road, Croydon, CR0 1XP
Find out more about the event here
Politics of Participation in Mental Health
When: Wednesday 22 January 2020
Time: 11:00 – 16:00 
Where: University of Essex Colchester Campus, Wivenhoe Park. Colchester , CO4 3SQ
Find out more here.
Fair Society, Healthy Lives (The Marmot Review) 10 years on
Date: Tuesday 25th February 2020
Venue: Church House, Deans Yard, Westminster, London SW1P 3NZ
More details will be available here.
Evolving research through lived experience
CRASSH, University of Cambridge
Conference dates: Wednesday 25 & Thursday 26 March 2020
Further information is available on the CRASSH website.
---
QQHCUK Conferences
Healthcare (HCUK) Mental Health events
For all the latest upcoming healthcare conferences, please visit HCUK Healthcare conferences. Here are some of the upcoming mental health events:
For a 20% discount quote ref: HCUK20NSUN when booking.For news and event updates follow on Twitter:
@HCUK_Clare for healthcare @SCUK_Kerry for social careaa
---


GOV.UK News
Ministry of Defence donates 14000 meals to UK charities
The donation to FareShare is part of the MOD's commitment to reducing waste as well as supporting community groups across the country. Read more here.
Public Health England Strategy 2020 – 2025
This strategy sets out Public Health England's priorities for the next 5 years. 'It outlines PHE's role within the public health system, 10 priorities where PHE will focus particular effort and the areas where PHE will build capability within the organisation to support delivery of its strategic objectives and wider activities.'
You can download the brief executive summary of the document and the full version of the strategy here.
Health and Social Care staff and senior leaders among those praised in New Year Honours
The Department of Health & Social Care (DHSC) ministers celebrate achievements and service across the health and care sectors. Read the full press release here.
You can read the full honours lists here.
Thousands with hidden disabilities benefit from extended Blue Badge scheme
New rules have widened Blue Badge eligibility criteria to help people with Parkinson's, dementia, epilepsy and other 'invisible' disabilities. Read more here.
Advisory Council on the Misuse of Drugs' 2020 to 2022 work programme
Self Commissioned workstreams – Novel benzodiazepines: 'This workstream will review the harms of emerging novel benzodiazepines that are not currently controlled by the Misuse of Drugs Act 1971 (MDA). These benzodiazepines have emerged since Etizolam and fifteen other benzodiazepines were controlled in May 2017. Building on the report published in 2016, the ACMD expects to provide further advice on emerging novel benzodiazepines and their harms by mid-2020. The workstream will be led by the Novel Psychoactive Substances (NPS) Committee.' Read more here.
---
Quick Links