National Survivor User Network (NSUN) Bulletin – 6 January 2020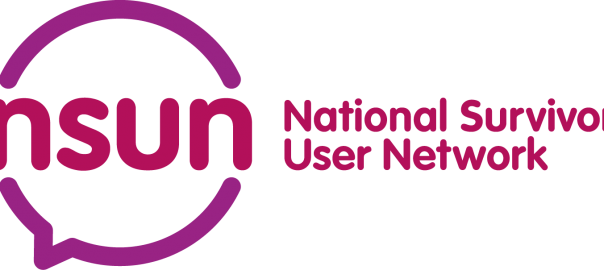 Welcome to the Monday 6th December 2020 edition of our weekly ebulletin – our very first bulletin of the new decade!
Help and support
If at any time you need immediate support you can find out where to go, who to call, where to get information from here
---
Bulletin items
If you would like to send us an event, involvement opportunity, blog article or anything else to share with the wider network in the bulletin, please email us at info@nsun.org.uk.
You can view our previous NSUN weekly bulletins and subscribe to get them sent directly to your mailbox here.
This bulletin is FREE. If you would like to make a donation to help support the continuation of this work you can do so here.
Please note: Sharing is not endorsing
Sometimes, we may feature items that you (and we) may not necessarily agree with but we feel it's important to make our members aware of what is happening out there.
Our work
A great way to have a look at what's been happening over the last year is to go to our News page, and visit the pages below.
---
Wishing you all a very happy and healthy 2020 🙂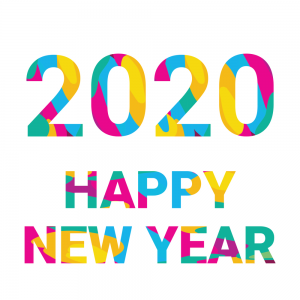 ---
NSUN News
We've been sharing updates about the changes at NSUN leading up to the New Year. This included A 'long' goodbye from Sarah Yiannoullou who will be working with the incoming CEO Akiko Hart over the next few months to handover. You can read Akiko's message to the NSUN members here.
Member Soap Boxes now on our YouTube Channel
You can now view all of the Soap Boxes from this year's AGM and Menbers' event.  A video of the event and this year's theme 'The Value of User-led Groups' will be available soon.
Meet the NSUN Trustees
Following the October 2019 Members' Event and AGM we have a full complement of Trustees (12) on the NSUN Board. You can browse our Trustee profiles here. Next year we will be reviewing the NSUN Articles of Association in order to look at what needs updating, particularly section 12 through to section 19.
Mental Health Act Review campaign
Over the last few months, NSUN has continued campaigning with other user-led groups for major changes in the Mental Health Act Review recommendations, to bring them in line with full human rights under the United Nations Convention on the Rights of Persons with Disabilities. 
We now have a one-page campaign sheet which can be used to encourage still more individuals and organisations to sign up to our campaign.
Download the Easy Read version here.
Find out how you can support the campaign and help lobby your local MP here.
SRN is on Twitter!
Mental health knowledge built by service users and survivors. The Survivor
Researcher Network (SRN) has a new Twitter account. You can find us at @SurvivorResNet. Find out more about SRN and how to join here.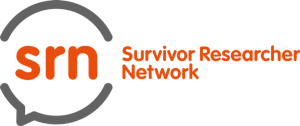 ---
Featured blogs and articles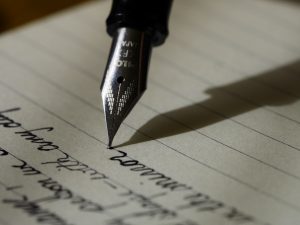 The CALMED Trial: A call for ACTION!
Published by Recovery In The Bin (RITB)
BLOG UPDATED! 23.12.19
Outlines amendment made to inclusion criteria re Borderline Personality Disorder (BPD) severity. Includes Health Research Authority (HRA)  update report  RITB initial response.
Towards an institute for patient-led research
The intellectual legacy of Rosamund Snow
By Trish Greenhalgh
Published TheBMJOpinion 12.11.2019
You can read some of our previously featured blogs here.
Suicide on the Job Site: Inside the construction industry's attempt to finally confront its mental health crisis
By Tilly Grove, a freelance journalist in London who writes about gender, mental health, sex work, housing and life stuff.
First published by MEL Magazine February 2019 
Leeds Survivor Crisis Service: A year of change
Communications Support Worker (since January 2019) and Connect Helpline Worker (since June 2019) Tom Dent-Spargo reflects on 2019, a year of big changes for him as he integrates fully into the world of Leeds Survivor Led Crisis Service.
Published 31 December 2019
---
National Voices: The end of the year!

Chief Executive @CharlotteAugst shared her reflections of 2019 in her December blog.
Newly appointed NSUN CEO, Akiko Hart joins the National Voices Board in 2020 for a three year term and shares her hopes as a new trustee here
---
HEAR looking for new trustees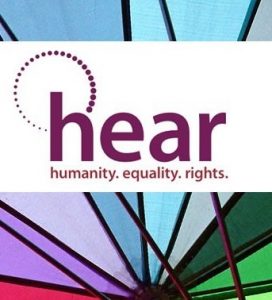 Early in 2019 HEAR Equality and Human Rights Network were joined by 3 more trustees, bringing valuable new perspectives and skills. Core funding was secured from City Bridge Trust until 2024, as well as new project funding from the National Lottery Community Fund, and continued support from Trust for London.
HEAR now want to consolidate this exciting period by adding new trustees to their board. They particularly need someone with financial skills, but want to hear from anyone who feels that they could contribute positively to the governance of HEAR, and their work fighting for equality and human rights in London.
The HEAR Annual General Meeting and Network Meeting is taking place on 23rd January 2020, at 10am for 10.30am, to 12.30pm, followed by networking refreshments until 1pm.
At: Conference Room, Voluntary Action Islington, 200a Pentonville Road, N1 9JP
If you would like to express initial interest in becoming a trustee, or simply want to find out more, please in the first instance contact the Coordinator:
hear@hearequality.org.uk or 0207 832 5817
---
Bristol Survivors Network: Monthly Social Meetings

Each month the Bristol Survivors Network has a social meeting at the The Cafe, The New Room, Broadmead and a business meeting at The Sportsman, 40 Colston Street.
Our social meetings are the best place to find out about our group and a chance to talk about concerns.
They don't offer a counselling or crisis service, however they do offer peer support from others who will try to understand.
Dates for upcoming meetings:
Social meeting, Friday, 10th January, 2020 , 2-3.30pm at The Cafe, The New Room, Horsefair, Broadmead, BS1 3JE. More info  here
Social meeting, Friday, 7th February, 2020 , 2-3.30pm at The Cafe, The New Room, Horsefair, Broadmead, BS1 3JE. More info here
Social meeting, Friday, 6th March, 2020 , 2-3.30pm at The Cafe, The New Room, Horsefair, Broadmead, BS1 3JE. More info here


---
Child Bereavement Charity Launches Crisis Text Service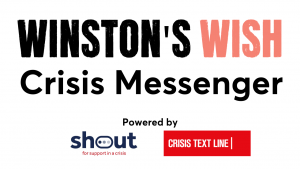 A free crisis text service for children and young people struggling to cope with the death of a loved one was launched before Christmas.
Winston's Wish – the UK's first child bereavement charity – has launched the free, confidential and anonymous text line, called Crisis Messenger, to help children and young people who find themselves feeling unable to cope and in need of urgent support.
The service, which is powered by trusted partners Shout and Crisis Text Line, can be accessed by texting WW to 85258, and will be accessible at any time of day, on every day of the year.
By texting this number the person in crisis will be connected to a trained crisis volunteer who, through a completely anonymous text conversation, will aim to de-escalate the person from a place of crisis to a place of calm.
---
Talk for Health wellbeing programme taster

WHAT'S THE IDEA?
It's important to take care of our emotional wellbeing, just as it is to take care of our bodies. One way of doing this is to connect in a truthful and empathic way with others.
WHO IS IT FOR?
Anyone who wants to take care of their wellbeing and support others.
WHAT ARE YOUR NEXT STEPS?
Come to a Taster. Then you can:
Come to TALK FOR HEALTH CAFES; continue talking for wellbeing and gain communication skills.
Do our in-depth 4-day Talk for Health Programme.
Follow these with ongoing groups for strong peer networks.
It's all FREE and is commissioned by the NHS. You will learn and have space for:
Honest talking – being the real you
Empathic listening
Basic counselling skills
How to set up and be part of an ongoing group to talk for wellbeing.
Register here to attend the next Taster or for more information contact info@talkforhealth.co.uk or call 07826 148461.
Talk for Health Taster
Date: Thursday, 22nd January
Time: 6:00 – 8:00 pm
Location: Pirate Castle, Gilbey's Wharf, Oval Road, London NW1 7EA
---
CHANGES: 12 step recovery programme Staffordshire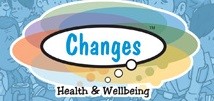 CHANGES is a user-led mental health charity providing a unique recovery service to those in mental distress, based on users attending weekly mutual help groups and following CHANGES 12 step recovery programme, (developed from 12 step in recovering from mental distress).
Find out more here
---
Help improve new doctors mental health training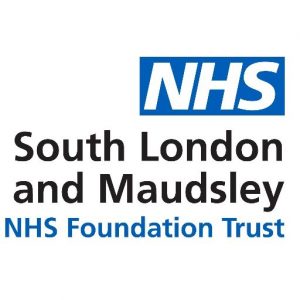 PsychEDUp at SLAM 
Do you have lived experience of mental distress or illness?
Do you have opinions about the treatment you received?
Do you want to help shape the attitutes and skills of future doctors in mental health?
PsychEDUp is a course for medical students focusing on mental health care and its integration with physical health, with the aim of improving knowledge and attitudes of future doctors in treating people with mental health difficulties.
SLAM would like to invite service users to participate in improving the authenticity and relevance of the taught content and role plays on our course.
The initial meeting is being held 20th January 2020 from 6 – 7pm.
The link for registration of interest is here.
They are based in Camberwell, south London and provide reimbursement for time and travel.
 
They would particularly like to extend this invitation to people from black and minority ethnic groups and other marginalised people whose voices may be underrepresented in the discussion around mental health. They also welcome those who are critical of psychiatry.
Contact Psychedupsl@gmail.com for more information
@psychsl
---
ADHAR Project Leicester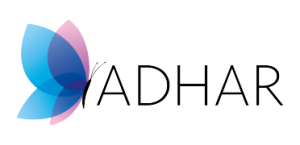 Adhar Project was established for providing community support services to people experiencing mental health difficulties from the BAME community since 1989.
Adhar Project is governed by a board of nine trustees and is a user led charity. majority of the trustees represent the community we support and have themselves, experienced mental health difficulties.
Find out about the different groups, drop-ins and activities across Leicestershire here
---
The Art of Coproduction – A Guerrilla Guide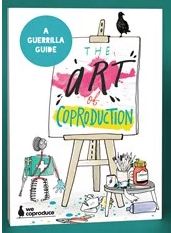 This pocket-sized fold-out guide is for all things coproduction!

Produced by We Coproduce it is 'designed to generate conversation, ideas and debate with people who coproduce regularly as well as providing an easy access starting point for those looking to learn. It was produced in collaboration with NHS England and coproduced with a team of amazing people from across the country.'
Each single copy costs £3 for postage and packing. Place your orders here.
Spark up a conversation on Twitter at #ARTOFCOPRO @wecoproduceaa
---
Time to Change: Time to Talk Day 2020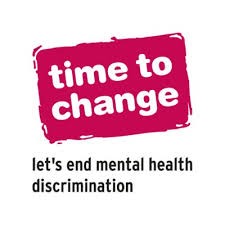 Time to Talk Day 2020 is taking place on Thursday 6 February.
Receive a free Time to Talk Day Chatterbox and tips on running a Time to Talk Day activity. Each Chatterbox will include:
Posters
Tip cards
Conversation starters
Postcards
To help you get people talking, we've created two editable poster templates that you can customise and print out.
Click here to create and download materials
You'll also receive a series of emails with tips on how to make the most of your Time to Talk Day activity and start stigma-busting conversations.
Find out more here
---
The Westminster Forum Policy event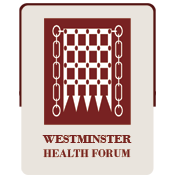 Priorities for the NHS Assembly and delivering the NHS Long Term Plan
Date: Wednesday, 5th February 2020
Time:  9am – 1pm
Location: Central London
Concessionary rates and Complimentary tickets are available. See here.
with
Chris Hopson, Chief Executive, NHS Providers and Member, NHS Assembly
Professor Tim Briggs, Chair, Getting It Right First Time and National Director of Clinical Improvement, NHS England and NHS Improvement
Professor David Hunter, Emeritus Professor of Health Policy and Management, Institute of Health Population Sciences, Newcastle University
and
James Bullion, Norfolk County Council; Dr Karen Eastman, Horsham and Mid Sussex CCG; Professor Sian Ellard, NHS Assembly; James Hawkins, NHS Digital;
Dr Karen Kirkham, NHS England and Lucy Watts, NHS Assembly
Follow on @WHFEvents | This event is CPD certified
---
VCSE Health and Wellbeing Alliance news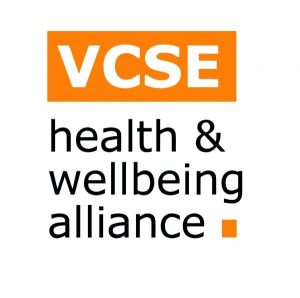 Supporting ageing carers as they become less able or unable to care
Carers Trust is leading on a piece of HWA additional work around Carers in changing circumstances, who are aged 50 or over. As part of this, they are running two surveys – one for carers and one for services that support carers (even/especially if these services wouldn't call themselves carers services).
Find out more about the VCSE Health and Wellbeing Alliance here.
---
Events reminder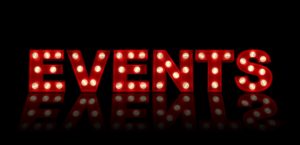 Loneliness and Social Isolation in Mental Health Research Network Symposium
When: 08 January 2020
Time: 09:30 – 15:00
Where: Jeffrey Hall, Level 1, UCL Institute of Education, 20 Bedford Way. London, WC1H 0AL
Register for a place here.
Mind, State and society1960-2010 – Half a century of UK psychiatry and mental health services
When: Tuesday 14 January 2020
Time: 8:45am to 5:10pm
Where: Royal Society of Medicine
Book here.
Happy Heads Winter Warmer – Mental Health Event
When: Saturday, 18 January 2020
Time: 13:00 – 17:00
Where: New Life Croydon, 5 Cairo New Road, Croydon, CR0 1XP
Find out more about the event here
Politics of Participation in Mental Health
When: Wednesday 22 January 2020
Time: 11:00 – 16:00 
Where: University of Essex Colchester Campus, Wivenhoe Park. Colchester , CO4 3SQ
Find out more here.
Children, Young People and Psychosis: Beyond Early Intervention
ISPS UK Conference and AGM
When: Friday 24 January 2020
Time: 10:00 – 17:30 
Where: Human Rights Action Centre, 17-25 New Inn Yard, London, EC2A 3EA
Find out more and book tickets here.
Fair Society, Healthy Lives (The Marmot Review) 10 years on
When: Tuesday 25th February 2020
Where: Church House, Deans Yard, Westminster, London SW1P 3NZ
More details will be available here.
Evolving research through lived experience
CRASSH, University of Cambridge
Conference dates: Wednesday 25 & Thursday 26 March 2020
Further information is available on the CRASSH website.
---
HCUK Conferences  
Healthcare (HCUK) Mental Health events
For all the latest upcoming healthcare conferences, please visit HCUK Healthcare conferences. Here are some of the upcoming mental health events:
For a 20% discount quote ref: HCUK20NSUN when booking.
For news and event updates follow on Twitter:
@HCUK_Clare for healthcare @SCUK_Kerry for social care
---


GOV.UK News
HRH Duke of Cambridge and football legends champion mental health
PHE launched a new Every Mind Matters film on Emirates FA Cup third round weekend. Read more here.
Government confirms extra support for Troubled Families to succeed
Up to £165 million new funding to help families get their lives back on track announced. Families with deep rooted problems will receive much-needed support to get their lives back on track with up to £165 million of new funding, Communities Secretary Rt Hon Robert Jenrick MP announced 5 January 2020. Read more here.
Public Health England Strategy 2020 – 2025
This strategy sets out Public Health England's priorities for the next 5 years. 'It outlines PHE's role within the public health system, 10 priorities where PHE will focus particular effort and the areas where PHE will build capability within the organisation to support delivery of its strategic objectives and wider activities.'
You can download the brief executive summary of the document and the full version of the strategy here.
Health and Social Care staff and senior leaders among those praised in New Year Honours
The Department of Health & Social Care (DHSC) ministers celebrate achievements and service across the health and care sectors. Read the full press release here.
You can read the full honours lists here.
---
Quick Links