Open letter to the Chancellor of the Exchequer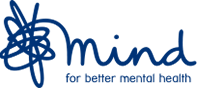 It's a crucial time for young people's mental health.
Last week, four young activists, supported by our friends at YoungMinds, handed in a letter to Chancellor Rishi Sunak. Along with 5,000 young people who signed the letter, they are asking the UK Government to fund early support hubs across England, so young people have somewhere to turn before they reach crisis point.
The four activists not only co-wrote the letter, but have also helped shape the #FundTheHubs campaign from the start. They had a strong message for the Chancellor:
"We are young people, writing to you as campaigners and people who care about mental health. We are writing on behalf of ourselves, of others who are struggling right now and for those who sadly haven't made it through. We understand the real impact on young people's lives when they can't access early mental health support and we believe we deserve better."
To show our support for these young activists, we joined 52 other organisations and Mind ambassador Stephen Fry in signing an open letter in the Daily Telegraph calling on the UK Government to fund the hubs.
Too many young people are struggling with their mental health without support. As the UK Government prepare their spending plans for the coming years, young people are demanding change. We are urging the UK Government to listen to them.
Take care,
Sorsha