Rethink Christmas Appeal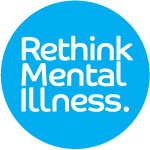 Help make a house a home this Christmas – the perfect antidote to Black Friday
Hello
You can help someone with severe mental illness to have a good Christmas and improve their quality of life. There is still time to support our Christmas appeal this year.
A precious gift this Christmas will improve the lives of people whose severe mental illness has made them homeless. Our tenant Lee tells his story: "When I ended up homeless and living in a tent with the rain pouring in, I knew I had hit rock bottom. I'm sure I would be dead now if I hadn't been referred to the tenancy support service". <Click here to read more>
Turn an empty space into a home this Christmas
Our housing service provides a lifeline to people like Lee who urgently need our support: But a lack of funds means many of our tenants move to an empty property with just the bare walls. And most of our residents lack the essential things we all take for granted: things like warm bedding, cooking utensils or the crockery and cutlery to make a cup of tea for a friend. Why not support our appeal this Black Friday to help fund starter packs of Home Essentials for our housing tenants?
Our starter packs – funded by generous supporters like you – make all the difference to tenants like Lee. Mugs, crockery, pots and pans are small things, but they are precious gifts to our tenants.
A gift of £10 could  help fund mugs and cutlery in one Home Essentials pack. Just being able to have a cuppa out of a mug and eat with a knife and fork can help a person living with mental illness feel valued and comforted.
A small gift can make a big difference and help to change someone's life.
Thank you so much for all your kindness and generosity throughout the year. We wish you and your loved ones a very happy and peaceful Christmas.
With warmest wishes,
Sarah Lockley
Service Manager
Staffordshire Additional Housing Management Service
Rethink Mental Illness
PS. Please support our appeal today. Your donations could benefit any new tenants who are hoping to move in before Christmas, and help us plan for the year ahead.
Once our target for the appeal has been reached, donations will help support our other vital services that help improve the lives of those severely affected by mental illness.