Time to Talk Day is almost here – 6 February 2020

This Thursday (6 February) is Time to Talk Day, a chance for all of us to change lives by choosing to talk about mental health.
Too many people are made to feel isolated, ashamed and worthless because of a mental health problem. By opening up the conversation, together we can bust myths and break down barriers.
If you're not sure how to get started, check out our three top tips for talking about mental health below. We've also got some easy ways to get involved in Time to Talk Day.
Whether you do it online, at work or at home, choose to talk about mental health this Thursday and help change lives.
---
Tips for talking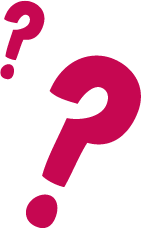 Ask questions & listen
Ask open questions like "How does that affect you?" or "What does it feel like?"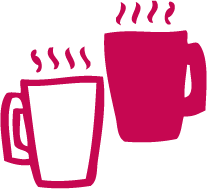 Think about the time & place
Sometimes it's easier to talk side by side. Try chatting while walking.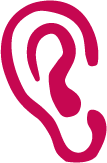 Don't try to fix it
Resist the urge to offer quick fixes. Unless you're asked for advice, just listening can be more helpful.
---
3 easy ways to get involved
Share on social media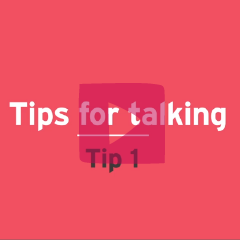 Join the conversation online by sharing one of our animations on social media, and highlight why you're choosing to talk this Time to Talk Day. Don't forget to use #TimeToTalk
---
Put up posters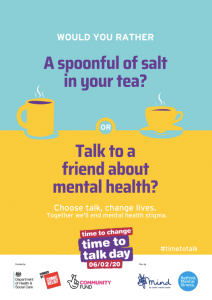 Decorate your office, school or local community with our colourful posters to help spark conversations about mental health. You can even create your own posters with our editable templates.
---
Get creative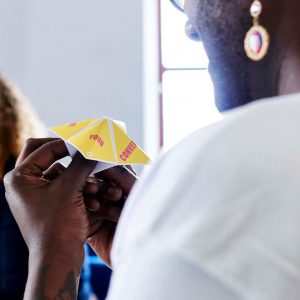 Why not bring together some friends, family or colleagues over a crafty activity? Whether it's making origami conversation starters, painting or drawing, sometimes it's easier to talk while you're doing something else.