World Mental Health Day events & FREE resources with Heads & Tales project, October in Newcastle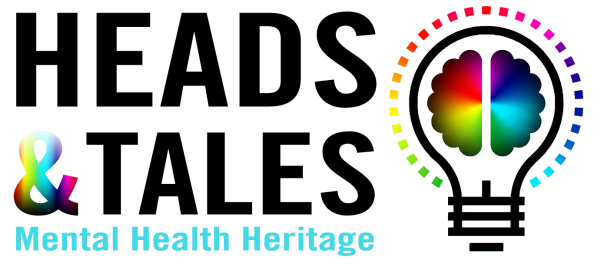 Welcome to the HEADS&TALES Newsletter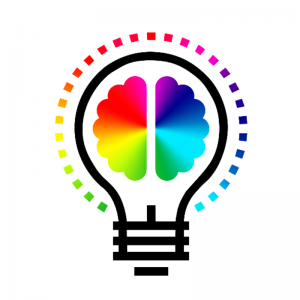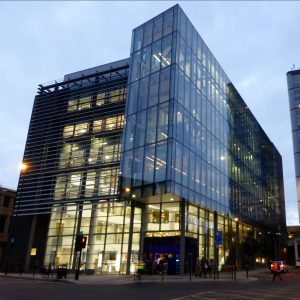 POP UP EXHIBITION
Heads & Tales, Mental Health Heritage Project
2nd – 31st October @ Newcastle City Library
Showcasing a small but complex and diverse collection of items, information, audio and artworks from a new mental health archive for the North East. Exploring, challenging and rebalancing representation of mental health through lived experience.
HEADS & TALES is a 2 year project to create a new heritage archive for the North East exploring, rebalancing and celebrating the voice of adults experiencing mental health conditions. This project is shaped and led by participants, volunteers and staff who are directly or indirectly affected by mental health issues. Led by Chilli Studios, a Mental Health Focused Art Studio, and funded by The National Lottery Heritage Fund. For more info http://www.headntales.uk
In conjunction with World Mental Health Day October 10th.
---
Please join us at this great event held at St Nicholas Hospital 10th October for World Mental Health Day.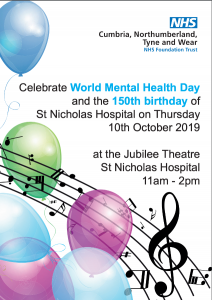 ---
We are delighted to release our first element of our Mental Health Archive
"MENTAL HEALTH TIMELINE" 
http://www.headntales.uk/timeline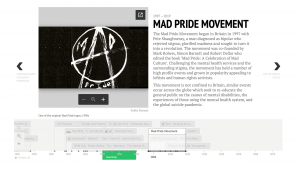 "This is a timeline about the history of mental health. As mental health pervades through all things in life we have expanded areas to include key acts, equal rights and grass-roots events that have lead to suppress or liberate aspects that affect the human mind and condition"
As the Heads & Tales project focuses on the North East of England the Timeline will also include regional information.
This is a living timeline and will be added to and developed as our life does. Things we are working on adding includes the Art Therapy movement and more info on the development, restrictions, and implications of medication and treatment.
Timeline created by collaborative volunteer effort. Thanks to Sorcha Gibson, Adam Berkeley, Olivia Crewe, Paul Danher, Jo Burke, Judith Culham-Elsdon, Ali K, Tyne and Wear Archives and designed and programmed by Artist Lalya Gaye.
---
Here, a gift for you….
The Wellness Framework
The Wellness Framework is a guide to creating a safe & empowering environment for workshop participants experiencing mental health conditions.  The first section looks at communication, triggers and coping strategies. The second section shows how to use the framework as a facilitator. Definitions have been placed under titles throughout. The Framework is intended to be a flexible and adaptive supporting document.
This document was created as part of Chilli Studios, 'Heads & Tales' HLF project (2018-2019). A heritage project working – with those suffering from mental health conditions – to rebalance historical narratives and tackle present-day stigmas.  This project was built on the belief that heritage is a positive force for personal development, education and social change. Giving a voice to underrepresented people – to enable empowerment and equality in, and beyond, archives – is the ultimate aim of the project.
At the centre of this document is an emphasis on a  participant-led approach. As well as, ensuring:  opinions are respected and not censored;  all voices are heard; people are supported to engage with difficult topics; healthy debate and discussion; and facilitator confidence.
This guide should work in conjunction with an organizations' own policies on safeguarding, code of conduct, boundaries, confidentiality & equal opportunities.
DOWNLOAD CLICK HERE:
Wellness framework 0719_CS (PDF)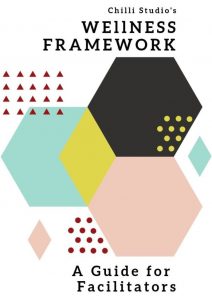 ---
ABOUT HEADS & TALES:
Heads & Tales is a two-year project led and shaped by participants to explore, rebalance, and celebrate the voice of people experiencing mental health conditions. We're aiming to develop a new archive with diverse perspectives of mental health featuring creative and new material, narratives and stories alongside reflections of contemporary and historic items from local museums and archives.
We have designed a programme that is based on equality, support and cohesion. Please see our full list of events and activity http://www.headntales.uk/programme
We would like to thank the broad participation and collaboration of our partners and we are grateful for the constant support received by our volunteers.
To support our project, you can visit our website at http://www.headntales.uk 

Joanne Burke
Art Coordinator & Worker
Chilli Studios | Newbridge Street |  Newcastle Upon Tyne |  NE1 2TQ
jo@chillistudios.co.uk 0191 209 4058 chillistudios.co.uk
CREATIVELY IMPROVING MENTAL HEALTH
Follow us on: * Facebook    * Twitter    * Instagram    * Youtube    * Vimeo    * Soundcloud
"Heads & Tales" Mental Health Heritage project proudly supported by Heritage Lottery fund.