YoungMinds Newsletter – January 2020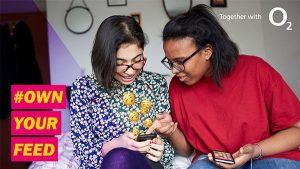 #OwnYourFeed for a more positive time online
Being connected is a big part of our lives, but what we see online and on social media can affect our mood. If we are constantly seeing things that make us feel angry, sad, worried, stressed, or annoyed, this can build up and take a toll on our mental health. We want to encourage young people to think about how what they see on social media makes them feel, and how they can use it in ways that have a positive impact on their mental health and wellbeing.
That's why we've teamed up with O2 to create #OwnYourFeed – a campaign packed full of tips and advice from young people on how to make your social media feed work for you. To get involved, start by taking our quiz to help you work out what type of feed you have and what might help you. Also, make sure to follow our #OwnYourFeed campaign on social media throughout January for lots of tips on how to have a more positive time online.
Find out more about #OwnYourFeed
---
Become a YoungMinds Activist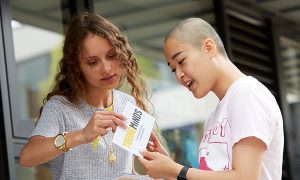 Applications to become a YoungMinds Activist are now OPEN! They will close again at midnight on Monday 13 Jan 2020, so there are only a few days left to apply to join the movement!
---
Take part in an Ultra Challenge for #TeamYM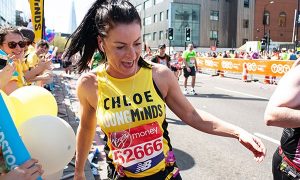 Walk, jog or run one of twelve epic endurance events spread across the British countryside – and help us raise vital funds to keep fighting for young people's mental health in the process.
---
An update on Act Early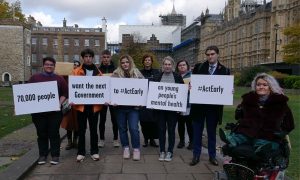 Thank you so much to everyone who took part in our Act Early campaign, which called on the new government to work together to look after young people's mental health and get early help to all young people who need it. We achieved a lot in 2019, but there's still more to do.
> Find out the latest on Act Early
---
Social media and mental health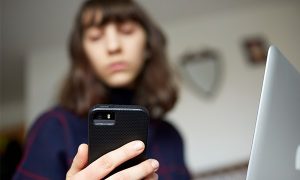 As part of our #OwnYourFeed campaign, we have created a new page all about looking after your mental health on social media, which is full of handy tips and advice.
---
On the blog this month…
---
If you're worried about your child,
visit youngminds.org.uk/parents
for advice and info on getting help.
---
Also this month…
Apply to be a Parents Helpline volunteer, and help us provide vital advice to parents and carers who are having a difficult time with their child's mental health. As a volunteer, you'll receive full training and support from our Parents Helpline team. Applications close on Sunday 19 January 2020.
If you work with young people and want to learn how you can help them build emotional resilience, then book onto our Building Resilience Training in London on Wednesday 5 February 2020.
We are running our Introduction to Children and Young People's Mental Health training course in London on Wednesday 12 February 2020. Book now and find out how you can promote children and young people's mental health and wellbeing, and improve their access to services and support.

---
At YoungMinds, we're leading the fight for a future where all young minds are supported and empowered, whatever the challenges.