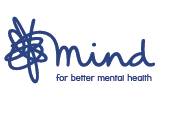 Support from Mind
Christmas can be a joyful time of year. A chance to see family and friends, exchange gifts and have some fun.
But for many of us it can be really challenging, and for those of us with a mental health problem, coping can be even more difficult.
Because of this, we have put together some useful resources for getting through the festive period:
The Mind website also has loads of information on how to survive the Christmas period in the workplace and wrapping up; such as:
Managing your mental health at Christmas
We hope this helps.
Remember, take one minute, hour or day at a time. Things may feel easier in January.
Take care and stay safe,
Eleanor from Mind
P.S. If things have got so bad you're feeling unsafe, the quickest way to get help is calling 999 or going to A&E. Our information on crisis services explains what might happen if you do, and other types of crisis support which might be available.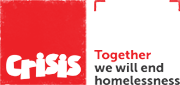 Crisis at Christmas is running from 10am – 5.30pm from Blackfriars at the Ouseburn on Christmas Day and Boxing Day.
The event is open for anybody 18+ who is homeless, vulnerably housed or otherwise isolated.
For more information contact christmas.newcastle@crisis.org.uk or 0191 222 0622 or attached leaflet

Christmas is coming and amidst all the food, shopping, office parties and fairy lights, Time to Change has an extra present to help get you through the season safely. You can download our Christmas tips here.


Helping children and young people to cope at Christmas
For all the fun and festivities that Christmas and the winter holidays bring, the reality for many children and young people is that it's a difficult time of year. The expectation for this to be a 'happy' season, with lots of socialising and time with friends and family can put a lot of pressure on young people struggling with their mental health.
That's why we've launched our #CopingAtChristmas content on our website and Instagram. We're sharing blogs, tips, advice and real stories from our activists about what it's like to have a mental health problem at Christmas. We hope it gives you, and children, young people and their families, support and comfort this season. Whatever kind of Christmas you are facing, you are not alone.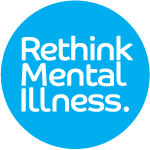 At Rethink Mental Illness, we know that mental illness doesn't stop for Christmas. In fact, this time of year can be difficult for those of us who are living with mental illness or caring for a loved one.
That's why we're running a fundraising campaign highlighting the support we provide over the festive period and throughout the year. It launched with a video of Laura Peters, from our Advice and Information Service, talking about the types of concerns people have in the run up to Christmas and sharing her top tips for coping.
Look out for more videos and blogs on Facebook and Twitter sharing details of our services and groups, including Rethink's Accommodation and Housing services which are open on Christmas Day. Please share the posts to help us spread the word. And if you can, please give generously to support our vital work at rethink.org/HereAllYear.

If things are desperate contact the Samaritans via phone: 116 123 (free number) or email jo@samaritans.org
Newcastle and North Tyneside Crisis Team: 0303 123 1146