Recovery Colleges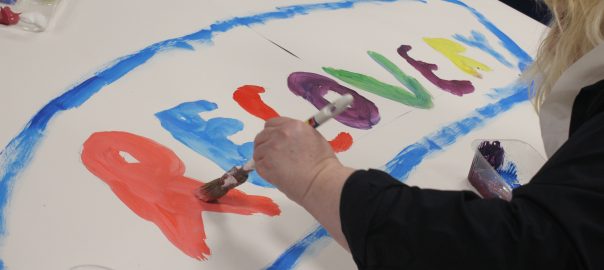 Tyneside Recovery College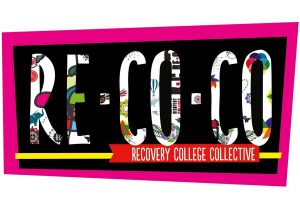 The Recovery College Collective is peer led and peer run. This means that everyone who works at the college have their own lived experience of recovery and survival. Our courses have been developed around what people have already found to be helpful in their own recovery.
All courses are free and open to anyone who would find them helpful in their recovery from mental illness, substance misuse, trauma or distress. Or to anyone who might find them beneficial to their wellbeing.
More information about Re-Co-Co can be found here.  Download the Autumn 2022 Prospectus here.
If you are interested in attending any of the courses then first enrol as a student; arrange an appointment by telephoning 0191 261 0948.
North Tyneside L.I.F.E.
Recovery Colleges offer educational courses about mental health and recovery, which are designed to increase students' knowledge and skills and to help them feel more confident in the self-management of their own health and wellbeing. Delivered in a safe and friendly community setting, courses and workshops are co-produced and designed by individuals who have lived experience of challenges with their own mental health, and who want to pass on their LIFE learning, skills and knowledge to help others.
You will notice the new name for the recovery college, which came about as a result of the perceived barriers of the words recovery (related to addiction only) and college (academia and previous negative experience) NT LIFE was created; LIFE representing Learning Insights From Everybody – signifying contribution, collaboration hope and inclusiveness.
Follow NT LIFE on Facebook for regular updates.
Download a copy of the 11:11 Mindfulness 5 Minute Journal here.
This has been so kindly provided for NT LIFE Recovery College by Alice Cosgrove our wonderful Positive Language and Mindfulness facilitator.
Alice has asked me to share with anyone whom it may benefit. As I'm conscious of how much effort and heart everyone is putting into our work at the moment I wanted to remind you all of taking time for your own self care.
You may have clients, family members and friends who could benefit from this too so please share.
Download our latest NT LIFE prospectus here. Please keep for your reference and feel free to share with your contacts. 
If anyone has questions, please email either myself or alice.holliday@voda.org.uk
Warmest wishes
Ali Donkin
Lead Worker NT LIFE
NT LIFE welcomes Alice to the team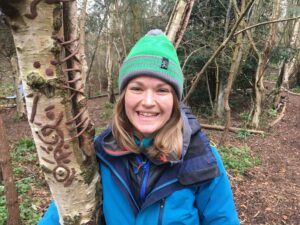 Alice has joined us as NT LIFE Worker and is already making a hugely positive impact.
Amongst jumping in to co-facilitation and a lot of background systems work, she is getting stuck into co-producing a brand-new Woodland Wellbeing course.
We are incredibly grateful to the four volunteers who have rolled up their sleeves, working hard to share their input to help create a course that will provide the space and opportunities for participants to:
Help connect more with nature and learn how this can support them in their recovery
Build confidence and resilience through problem solving activities
Develop mindfulness techniques and practices through woodland crafts, using tools, nature
walks, identifying flora and fauna, nature journaling, fire lighting, campfire cooking and more
Practice slowing down, relaxing and appreciating the small beauty in nature
When Lisa and Vicky first started out as volunteers for Woodland Wellbeing, neither of them could imagine facilitating a main part of the session. However, they have both worked incredibly hard towards this shared goal, which has taken a huge amount of courage, commitment and energy on their parts, and this week saw Vicky deliver her first main session, with Lisa to follow next week. You can read more about their inspiring story, and also learn a bit about how to make nettle cordage in our latest NT LIFE blog
NT LIFE Student Survey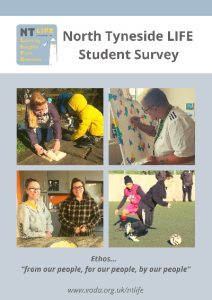 Michele Spencer, Chief Officer, North Tyneside Community and Health Care Forum, undertook an NT LIFE student and volunteer survey 2021/22 to give them the opportunity to feed back about their experience.
22 people took the time to complete the survey and some of the students were happy to meet  Michele and share their personal journey.
The survey concluded that NT LIFE is designed for and run by people who understand how to support, encourage and empower.
Students are at the heart of all of the courses and workshops and the design of what is on offer.
It is confidential, inclusive, informal and non-judgemental and this was echoed in many of the responses. For most people there was a very short waiting time, and this is so important to the students. The impact from enrolment was clear, students felt in a safe place, nurtured and encouraged. The responses from students reflect what they think of NT LIFE, how it is coordinated, how they feel and what they get out of attending."…it's a lifeline". You can view the full survey here
NT LIFE 12 Days of Christmas
At NT LIFE we are halfway through our '12 Days of Christmas' facilitated festive sessions for 86 participants. We've made crafts that Blue Peter would be proud of, have roared with laughter playing silly games with overly competitive people and eaten copious amounts of homemade mince pie Christmas trees, cakes and biscuits. As well as lots of festive singing from the Looney Out of Tuners. You can read more about our 12 days of Christmas in our latest blog here.


It has been an amazing year for the NT LIFE family and we would like to take this opportunity to wish all of our lovely participants, volunteers and staff a wonderful Christmas and the very best of luck for the new year ahead.

We have some amazing new courses coming up next year, from Therapeutic Drumming and Tai Chi to Understanding Depression and WRAP Planning! Follow us on Facebook for up-to-date information on courses and www.voda.org.uk/ntlife for our latest prospectus and expression of interest form.
Ali Donkin
Lead Worker NT LIFE
https://www.facebook.com/NTLifeRecoveryCollege/