Recovery Colleges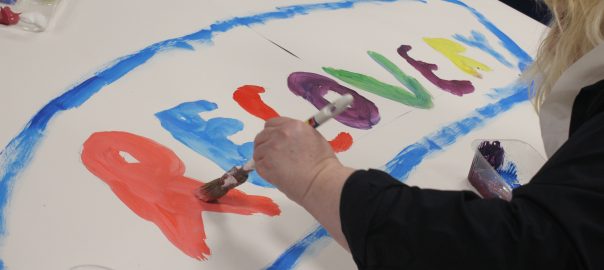 Tyneside Recovery College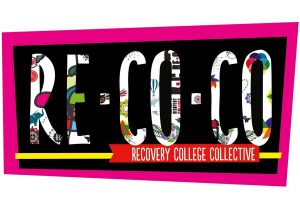 The Recovery College Collective is peer led and peer run. This means that everyone who works at the college have their own lived experience of recovery and survival. Our courses have been developed around what people have already found to be helpful in their own recovery.
All courses are free and open to anyone who would find them helpful in their recovery from mental illness, substance misuse, trauma or distress. Or to anyone who might find them beneficial to their wellbeing.
More information about Re-Co-Co can be found here.
If you are interested in attending any of the courses then first enrol as a student; arrange an appointment by telephoning 0191 261 0948.
North Tyneside L.I.F.E.
Recovery Colleges offer educational courses about mental health and recovery, which are designed to increase students' knowledge and skills and to help them feel more confident in the self-management of their own health and wellbeing. Delivered in a safe and friendly community setting, courses and workshops are co-produced and designed by individuals who have lived experience of challenges with their own mental health, and who want to pass on their LIFE learning, skills and knowledge to help others.
You will notice the new name for the recovery college, which came about as a result of the perceived barriers of the words recovery (related to addiction only) and college (academia and previous negative experience) NT LIFE was created; LIFE representing Learning Insights From Everybody – signifying contribution, collaboration hope and inclusiveness.
Follow NT LIFE on Facebook for regular updates.
Download a copy of the 11:11 Mindfulness 5 Minute Journal here.
This has been so kindly provided for NT LIFE Recovery College by Alice Cosgrove our wonderful Positive Language and Mindfulness facilitator.
Alice has asked me to share with anyone whom it may benefit. As I'm conscious of how much effort and heart everyone is putting into our work at the moment I wanted to remind you all of taking time for your own self care.
You may have clients, family members and friends who could benefit from this too so please share.
Download our latest NT LIFE prospectus here. Please keep for your reference and feel free to share with your contacts. 
We look forward to welcoming both new and existing students in November.
Highlights of content
New courses starting in November running through to December
Information on how to get involved as a student or volunteer
Brief feedback on courses from current students and some great pic's
N.B our sessions do have a maximum capacity to ensure we maintain a safe space. 
Therefore, we recommend early booking.
Should your chosen course be at capacity when you book, we will be repeating these courses in January and will add you as a priority to our waiting lists.
If anyone has questions, please email either myself or alice.holliday@voda.org.uk
Over the next two weeks we do have some annual leave and thank you in anticipation for your patience with replies. 
We will ensure we respond in time for course start dates.
Warmest wishes
Ali Donkin
Lead Worker NT LIFE
If you have any queries please contact Ali Donkin via email: ali.donkin@voda.org.uk
NT LIFE welcomes Alice to the team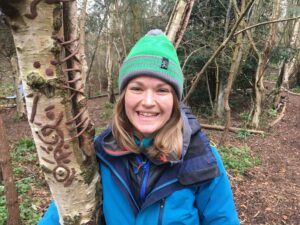 September has kickstarted the latest round of courses at NT LIFE and has also seen us welcome a new member to the team!
Alice has joined us as NT LIFE Worker and is already making a hugely positive impact.
Amongst jumping in to co-facilitation and a lot of background systems work, she is getting stuck into co-producing a brand-new Woodland Wellbeing course.
We are incredibly grateful to the four volunteers who have rolled up their sleeves, working hard to share their input to help create a course that will provide the space and opportunities for participants to:
Help connect more with nature and learn how this can support them in their recovery
Build confidence and resilience through problem solving activities
Develop mindfulness techniques and practices through woodland crafts, using tools, nature
walks, identifying flora and fauna, nature journaling, fire lighting, campfire cooking and more
Practice slowing down, relaxing and appreciating the small beauty in nature
Please note: we aim to ensure your safety, therefore we have Covid 19 Safety Precautions in operation. We will send a copy of these with your joining instructions and confirmation.
Ali Donkin
Lead Worker NT LIFE
NT LIFE Recovery College (VODA, Linskill Centre, Linskill Terrace, North Shields, NE30 2AY.
www.voda.org.uk/north-tyneside-recovery-college
https://www.facebook.com/NTLifeRecoveryCollege/