Recovery Colleges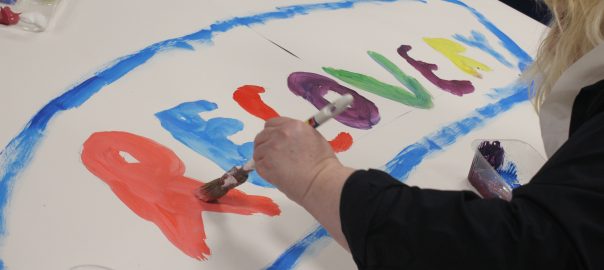 Tyneside Recovery College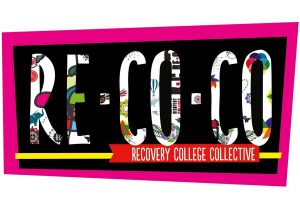 The Recovery College Collective is peer led and peer run. This means that everyone who works at the college have their own lived experience of recovery and survival. Our courses have been developed around what people have already found to be helpful in their own recovery.
All courses are free and open to anyone who would find them helpful in their recovery from mental illness, substance misuse, trauma or distress. Or to anyone who might find them beneficial to their wellbeing.
More information about Re-Co-Co can be found here.
If you are interested in attending any of the courses then first enrol as a student; arrange an appointment by telephoning 0191 261 0948.
North Tyneside L.I.F.E.
Recovery Colleges offer educational courses about mental health and recovery, which are designed to increase students' knowledge and skills and to help them feel more confident in the self-management of their own health and wellbeing. Delivered in a safe and friendly community setting, courses and workshops are co-produced and designed by individuals who have lived experience of challenges with their own mental health, and who want to pass on their LIFE learning, skills and knowledge to help others.
You will notice the new name for the recovery college, which came about as a result of the perceived barriers of the words recovery (related to addiction only) and college (academia and previous negative experience) NT LIFE was created; LIFE representing Learning Insights From Everybody – signifying contribution, collaboration hope and inclusiveness.
We are delighted to confirm that the NT LIFE Recovery College is still able to continue to deliver vital mental health and wellbeing support face-to-face at the Linskill Centre in line with the new national restrictions from 5 November. Follow NT LIFE on Facebook for regular updates.
Download a copy of the 11:11 Mindfulness 5 Minute Journal here.
This has been so kindly provided for NT LIFE Recovery College by Alice Cosgrove our wonderful Positive Language and Mindfulness facilitator.
Alice has asked me to share with anyone whom it may benefit. As I'm conscious of how much effort and heart everyone is putting into our work at the moment I wanted to remind you all of taking time for your own self care.
You may have clients, family members and friends who could benefit from this too so please share.
NT LIFE Recovery College is back with a new timetable for September, with courses such as DB Cuppa T, Creative Writing, Book Club, Understanding & Coping with Anxiety and more. You can download the timetable here.  Due to Covid-19 advanced booking is essential for all sessions.
You must enrol as a student of NT LIFE Recovery College to access these courses either in advance or at your first attendance –  contact us directly for more information.
Book by contacting Ali Donkin, ali.donkin@voda.org.uk, (0191) 643 2628.
Ali Donkin
North Tyneside Recovery College Worker
North Tyneside Voluntary Organisations Development Agency (VODA), Queen Alexandra Campus, Hawkeys Lane, North Shields, NE29 9BZ.
E-mail: ali.donkin@voda.org.uk
Web: www.voda.org.uk