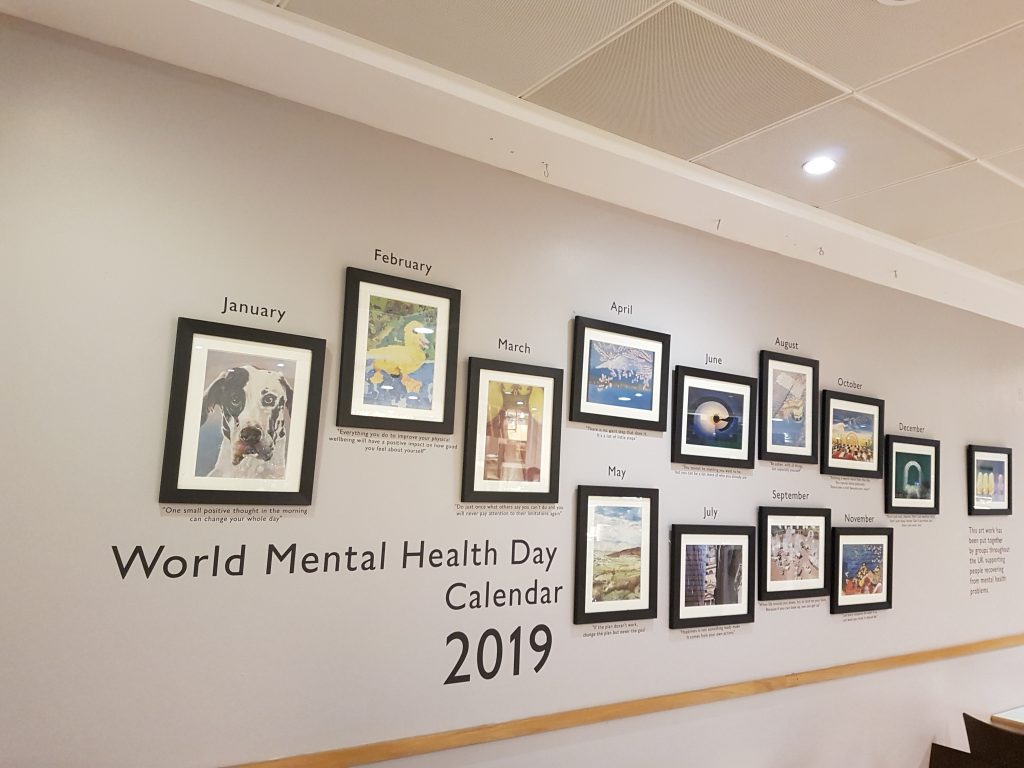 Altering Images of Mentality, together with UK groups and organisations supporting artists with lived experience of mental health problems, have produced calendars supporting World Mental Health Day and raising awareness of stigma and other issues. By getting involved, artists have their self-esteem and confidence raised; the process aims to be open and inclusive.
The calendars are a collection of different art pieces illustrating what those with mental health issues face. They bring into the limelight the problems faced by people with mental health issues by addressing the stigma and discrimination they experience in everyday life.
We are very grateful to the contributing organisations that support their artists; they all get a mention in the calendar and free, hard copies in time for Christmas!
2021 Calendar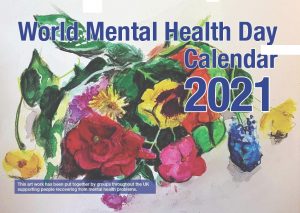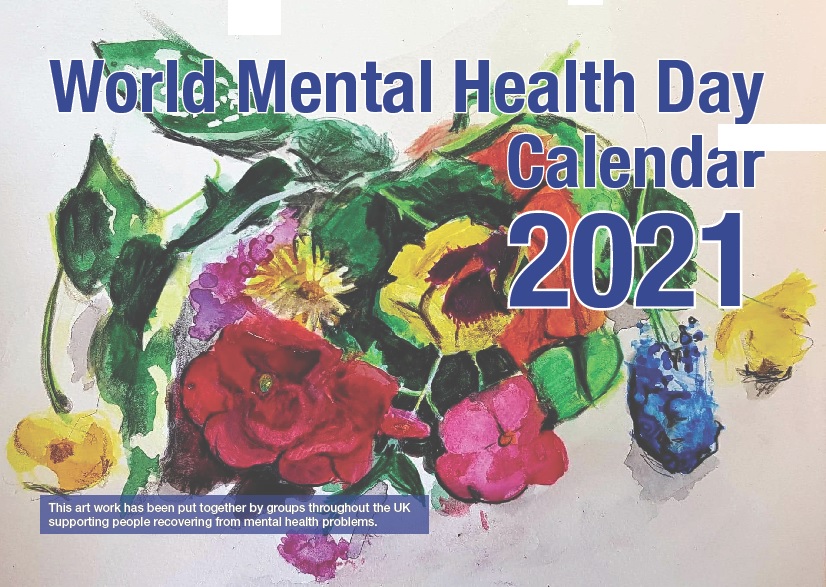 Click here to download the latest calendar.
The download is free but a donation to AIM would be welcome.  We are extremely grateful to all of the artists who contributed to this year's calendar and wish to apologise to groups and individuals who submitted images that did not feature in the calendar.
Past Calendars
Some themes covered in the 2015 calendar