Low Self-Esteem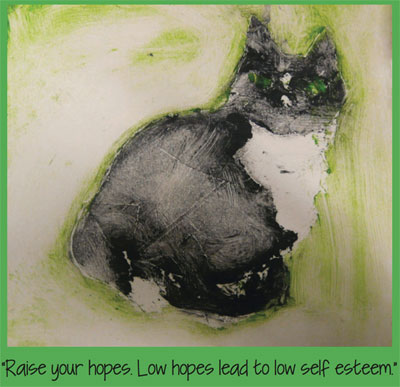 Some mental health problems, such as eating problems, depression, social phobia, etc, involve developing negative thinking patterns about yourself.
A mental health problem can make it hard to do every day tasks, such as riding on public transport or maintaining your job. This can have a negative impact on the way you see yourself.
A mental health problem could cause you to withdraw from social contact, shutting yourself off from the outside world as you are worried how other people may see you. This can lead to feelings of isolation and loneliness, which can then cause low self-esteem.
Stigma and discrimination about mental health problems could mean you develop a negative opinion about yourself which in turn can lower your self-esteem.
For more information on how to help increase your self-esteem click here to check out Mind's guide.
Yesterday is history…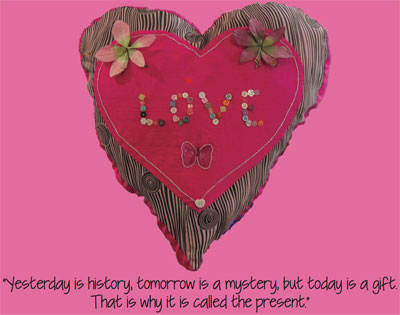 Living in the past is never a good place to be. Sure when its a nice memory you love to visit that place again and reminisce about the good times but when it was a bad time, we need to learn to deal with the negativity generated and move on.
Living in the past or dwelling on past experiences/memories can stop us from moving forward and getting our lives back.
Theses days techniques like Mindfulness and CBT can be used to help us learn to stay in the present, better helping us prepare for tomorrow.
Comfort Zones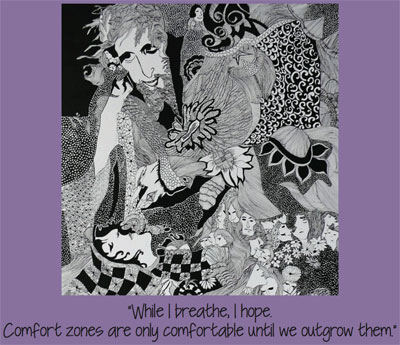 People have many Comfort Zones, whether it be a good book, our favourite place or our favourite food, they are help in creating an anxiety free place where we can feel at ease.
Brown describes it as "Where our uncertainty, scarcity and vulnerability are minimized — where we believe we'll have access to enough love, food, talent, time, admiration. Where we feel we have some control."
Go now and grow from your Comfort Zone to try something new.