World Mental Health Day was observed for the first time on 10 October 1992. It was started as an annual activity of the World Federation for Mental Health by the then Deputy Secretary General Richard Hunter. World Mental Health Day is celebrated on 10th October each year.
Global Campaign 2021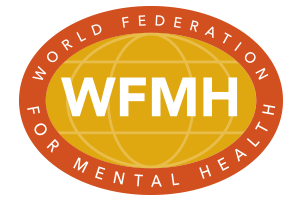 The global theme for World Mental Health Day 2021 is 'Mental Health in an Unequal World'.  More details can be found here.
Local World Mental Health Day Activities 2021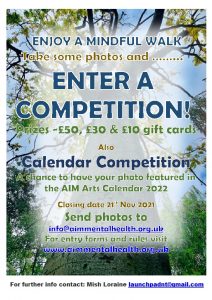 As COVID-19 is still prevalent, the planning group (comprising of Launchpad North Tyneside, Supporting Stars and AIM) is again encouraging people to do a self-led 'mindful walk' outdoors, where the virus is less easily passed on.  Individuals and groups are free to choose their own date, route, length and scale of difficulty.  This year, people are encouraged to capture their mindful moments by taking photographs using a camera, mobile or tablet.  The best photographs can then be entered into the World Mental Health Day 2021 Photography Competition with the chance of winning the top prize of a £50 gift card.  The closing date has been extended to 21 November 2021.
Download the flyer here.
Download North Tyneside Council's Active North Tyneside Team's Healthy Walks resource below.  Choose your favourite walk and improve your well-being through practising mindfulness and being physically active!
Healthy Walks in North Tyneside Folder
Healthy Walks in North Tyneside Inserts
What is Mindfulness?
"Mindfulness is awareness that arises through paying attention, on purpose, in the present moment, non-judgementally," Jon Kabat-Zinn 
It can be able slowing racing thoughts, grounding yourself if the here and now, and really noticing the present moment.  
A useful way to tune into the present is to focus on the senses. What can you hear, see, smell? How does the ground feel under your feet? Notice your breathing. 
It is all about noticing rather than judging. Focusing on the senses can be like shining a spotlight on them. As a result the many other things in your awareness can fade into the background.  
Going on a mindful walk can be a nice introduction to mindfulness. You might want to stop at one point and pay attention to all the different sounds you can hear. You might chose a different stopping point and pay attention to your breathing. Here are some starter sentences for you to consider: 
Above my head… 
Beneath my feet… 
I hear… 
I see… 
I smell… 
I feel…
AIM's WMHD Arts Calendar 2022
Send your photographs from your mindful walk (or photographs of your artwork inspired by the walk) to AIM for possible inclusion in the 2022 WMHD Arts Calendar
Why not make your mindful walk a sponsored walk as well? 
Take the opportunity to raise funds for your favourite local or national charity.  Examples of organisations in need of donations are: 
Launchpad North Tyneside 
Contact Mish Loraine launchpadnt@gmail.com 
Newcastle and North Tyneside Altering Images of Mentality (AIM) 
https://www.aimmentalhealth.org.uk/giving-donations/ 
Tyneside and Northumberland Mind 
https://www.tynesidemind.org.uk/get-involved/fundraising-and-events.aspx 
Fighting All Cancers Together (FACT) 
Donate — FACT.Shop (factshop.co.uk) 
Phoenix Detached Youth Project 
https://localgiving.org/charity/pdyp/ 
 BBC Children in Need Countryfile Ramble 2021 
Get Ramble Ready: Your guide to a Children in Need sponsored walk – BBC Children in Need 
YoungMinds #HelloYellow 
https://youngminds.org.uk/get-involved/how-to-fundraise/helloyellow/ 
Rethink Mental Illness 
https://www.rethink.org/get-involved/ways-to-give/fundraising/ 
Mind 
https://www.mind.org.uk/get-involved/donate-or-fundraise/
Alzheimer's Society Memory Walk
https://www.memorywalk.org.uk/organiseyourown/ 
Make a donation towards North Tyneside World Mental Health Day.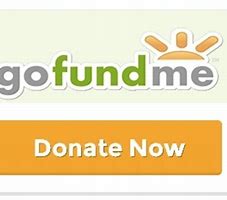 North Tyneside World Mental Health Day 2020
North Tyneside World Mental Health Day 2019
North Tyneside World Mental Health Day 2018
North Tyneside World Mental Health Day 2017
North Tyneside World Mental Health Day 2016