2019 Calendar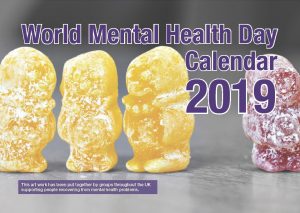 Click here to download the 2019 Calendar
We have been successful in securing a site to show off the 13 pieces of art that is part of the AIM World Mental Health Day calendar. This is now on display at the Brasserie at John Lewis in Eldon Square, which is on the second floor. The staff at John Lewis are delighted with the high standard of art and were happy to keep them on show for quite a while. So get yourself along and see how fantastic it looks, as it has pride of place on the main wall as you walk into the Brasserie.
The art work has also been on display at the Hatton Gallery for a short period of time. We've also secured Wallsend Library to show off the art next year. Watch this space for dates.  
We are always looking for new venues to display the art work so please let get in touch of you know of any.
Background Information to a few pieces of art
Jelly Babies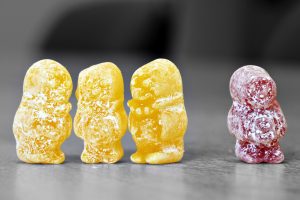 This photo is a close-up of four jelly babies – one being a different colour, and was designed to highlight the fact that one in four of us has a diagnosed mental health condition.
Tall Ships Models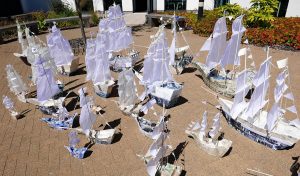 This is a photograph of model ships we at Hopewood Park made over a six month project for the Tall Ships Visit.
Duck Collage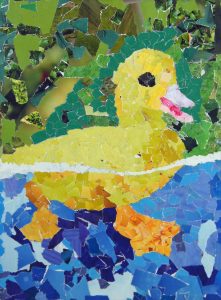 This is a group collage from Hopewood Park.
Darkness at the end of the tunnel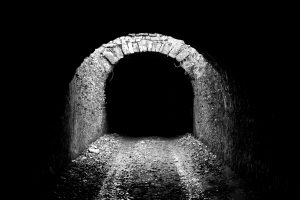 This photograph is in opposition to the idealised concept of 'light at the end of the tunnel'; people with mental health conditions may sometimes find that, in the short-term at least, there is darkness at the end of the tunnel, and that we sometimes may have to pack a torch…