Connection in the Community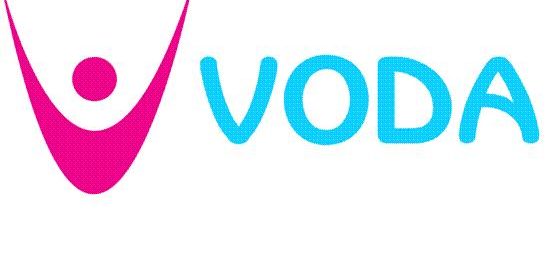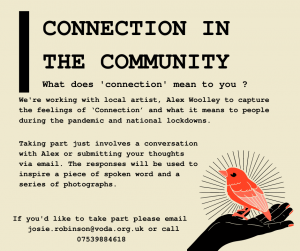 Alex Woolley is working with VODA on capturing the feelings of connection amidst a global pandemic. She is keen to speak to people from all walks of life on what connection means to them.
How has it changed since COVID 19 ?
Have connections improved in the community ?
What connections have they lost ?
If you, someone you know, or someone you're working with would like to take part then.. you can either pop Alex a message, so she can arrange a time to catch up and chat through what connection means.
Or you may prefer to complete Alex's online survey online.
http://bit.ly/COMMUNITY-CONNECTION
Responses to the conversation will be used to inspire a piece of spoken word and a series of images curated by Alex.
The more people who take part, the more help this will be to Alex in creating something just as amazing as her last piece 'voices behind the door'. 
Download flyer here.
Thanks
Josie Robinson