Creative sessions – Finding your words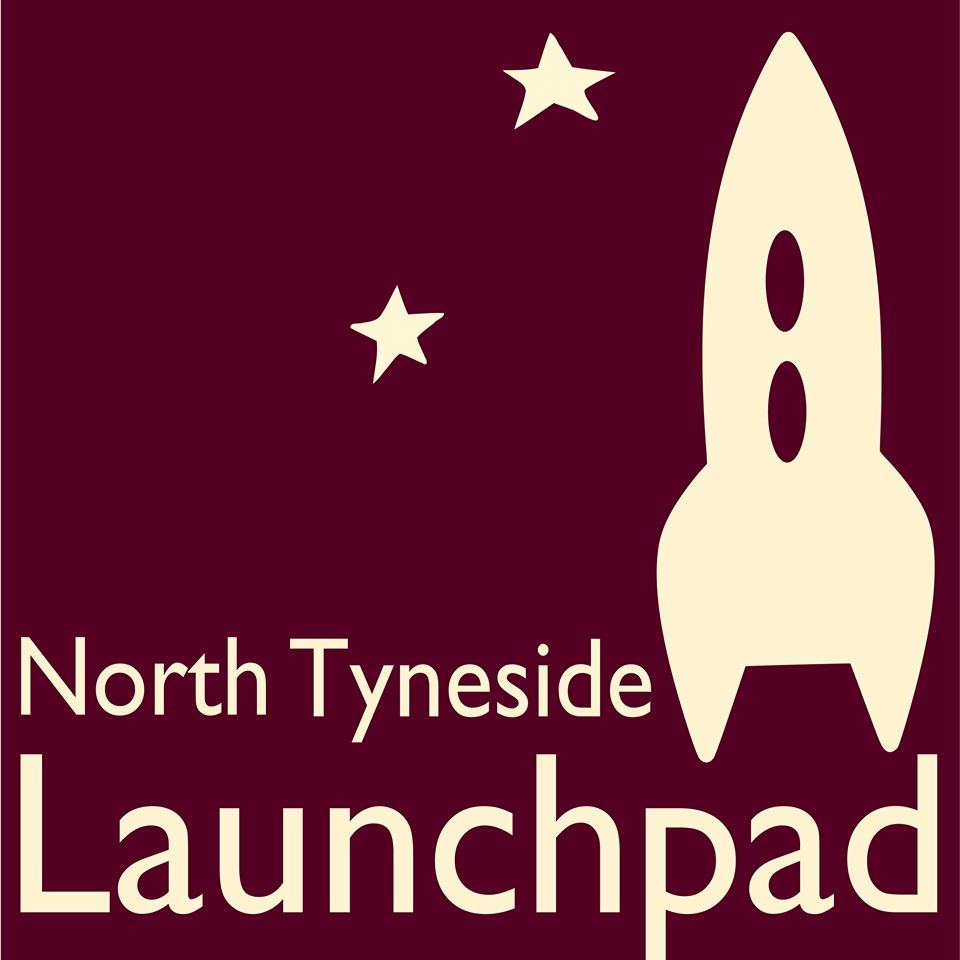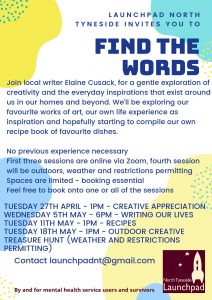 Hello,
I'm excited to let you know we have a local writer, Elaine Cusack running some free workshops for us exploring words and creativity.  No prior experience is necessary, just an open mind.  People can attend as many or as few of the sessions as they wish or are able but spaces are limited so need to be booked.  The first three sessions will be held via Zoom, we hope to run a fourth and final session outdoors but this will be confirmed nearer the time.
These sessions are aimed at anyone who struggles with their mental health and is an opportunity to explore he everyday in a creative way.  Further details are in the poster attached, please contact me if you'd like further information or would like to book a place.
Download the poster here.
Many thanks,
Beth
Beth Allan (she/her)
User Development Worker
Launchpad, North Tyneside
I work three days a week, email is the best way to contact me.