Healthwatch North Tyneside News – 26 February 2021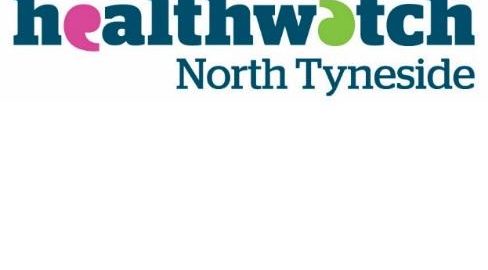 February 2021
Welcome to Healthwatch North Tyneside's eNews. Please feel free to forward to anyone who may find it useful and they can sign up here to receive their own copy. If you'd like an article included in a future eNews, please email l.johnson@hwnt.co.uk
Our news
We're launching two new surveys
In our latest survey we want to find out your experiences of getting the COVID-19 vaccine. We're working with North Tynside CCG and TyneHealth to gather feedback. See our Have Your Say section for details and a link to the survey. Next month we'll be asking you to share your views on Menopause support.
---
Look out for our next survey – Menopause
We'll be asking women about their experiences of information and support in North Tyneside for menopause, perimenopause and post menopause. We also want to hear from the people who offer women support – families and partners, and from younger women about the information available to them.
The survey will be launched on 8 March to coincide with International Women's Day #ChoosetoChallege.
---
Welcome to our new trustee Bea Grove-McDaniel
We're delighted to welcome Bea Grove-McDaniel to Healthwatch North Tyneside's board of trustees.  Bea is a teacher in further and higher education and has a strong interest in mental health and LGBTQ+ issues. She has been associated with Healthwatch since its inception and also with its predecessor organisation LINK. Previously she was national president of the Institute for Learning.
---
Clinical Research survey
Thank you to everyone who completed the clinical research survey that was carried out in partnership with other regional Healthwatch and the NHS. We had a great response from people in North Tyneside. The survey has now closed.
---
Have your say
Tell us your experience of getting the COVID-19 vaccine
In our new survey we'd like to hear about your experience of getting a COVID-19 vaccine. Setting up the vaccination programme has been a huge task for the NHS and its partners. Your feedback will be shared with them to understand what is working well and what could be done better.
---
Are you waiting for treatment?
There has been national headlines about treatments being delayed and some local people have told us about their treatment being delayed by health and care service. We want to hear about your experiences of waiting for treatment and whether you feel you have been kept informed about what's happening.
Everyone who completes this survey will be entered into a prize draw to be in with a chance of winning £25 Love2Shop vouchers.
---
Tell us about your experience of getting prescriptions
We'd love to hear your experience of getting prescriptions in North Tyneside, including ordering prescriptions from your GP and getting the medication you need from a pharmacy.
Our website also has information about what local services are available.
Everyone who completes this survey will be entered into a prize draw to be in with a chance of winning £25 Love2Shop vouchers.
---
Local news
An update on vaccinations in North Tyneside
In North Tyneside 50,000 COVID-19 vaccines have been administered to-date in GP-led local vaccination centres. These centres are delivered by four Primary Care Networks: North West, North Shields, Wallsend and Whitley Bay.
The local GP-led vaccination sites across North Tyneside are currently focusing on the clinically vulnerable from JCVI (Joint Committee on Vaccination and Immunisation) Cohort 6.
This is because of the relationship between general practice and those with long term conditions and continuity of care. GPs are working together with secondary care colleagues in hospitals, across social care and the local authority, as well as with voluntary and community services in North Tyneside to ensure that all people in Priority Group 6 are contacted and invited for the vaccine in the coming weeks.
The national COVID-19 vaccination programme is focusing on residents aged 65 and above.  Letters are being sent inviting those eligible to book onto the national system, which includes locations such as Centre for Life in Newcastle and the Nightingale Hospital in Washington. If you would prefer to have your vaccination locally in North Tyneside, then please wait to be contacted by your GP. You will not be penalised if you do not act upon the national booking letter and prefer to wait for a local GP-led vaccination service.
You can find out more information about the vaccine programme here.
---
COVID-19 vaccine: North Tyneside GPs prioritise ALL adults with learning disabilities
The four NHS Primary Care Networks in North Tyneside, representing all local GP Practices in the borough and the North Tyneside CCG have announced that they are prioritising ALL adult patients with learning disabilities for COVID-19 vaccination, after fresh evidence showed that disabled patients are at much higher risk from the disease.
Read the full story on TyneHealth's website
---
Support for people in North Tyneside who are affected by dementia
Age UK North Tyneside's Admiral Nurse and Dementia Connections team provide a holistic package of expert practical, clinical and emotional support to people living with dementia, and their carers.
The Dementia Coordinators provide group and activity services for people with a low to moderate level of need. From singing groups to museum trips, their aim is to stimulate memories and social interactions. Maintenance Cognitive Stimulation Therapy training sessions are also available as well as support groups for the bereaved, those transitioning into care and for carers.   
To find out more, talk to their expert team. Call 0191 280 8484 Option 1 or email enquiries@ageuknorthtyneside.org.uk or visit the Age UK North Tyneside website
---
How Fit – Small steps to feeling good
People in Tyneside are already feeling the benefit of a new exercise programme launched in October 2020. Over 317,000 households across Gateshead, Newcastle and North Tyneside have had the HowFit (Home Wellbeing and Fitness) Plan instructional leaflet "Small steps to feeling good" delivered to their homes.
The Plan is designed to help people improve their fitness and health during the Covid-19 pandemic. With the booklet and the aid of a brand new website, HowFit encourages users of any ability, from chair-based to fairly fit, to undertake a plan of simple exercises that can be carried out at home without the need for any special equipment.
Age UK North Tyneside has been supporting the activity through a range of exercise programmes, which take place on Zoom and for those without internet access a free DVD is available. For further information about the programme telephone 0191 2808484 Option 0 or visit Age UK North Tyneside's website.
---
Consultation on changes to the disabled person exemption at the Tyne Tunnels
Changes to the disabled person exemption are being proposed to implement the Tyne Pass barrier-less free flow scheme, which is anticipated to come into operation in December to reduce emissions and journey times. Find out more about the options being considered and share your views on the proposed changes, by completing the online survey before the closing date of 14 April 2021.
---
Useful information and opportunities
Do you know about NHS 111 BSL?
NHS 111 British Sign Language is a new service for deaf and hard of hearing impaired people to get help and advice. Users can video call a BSL interpreter from their computer, phone or tablet using the Interpreter Now app. It is open all day, everyday. 
The interpreter telephones an NHS 111 adviser and relays your conversation with them. The NHS 111 adviser will ask you questions to assess your symptoms, then give you the healthcare advice you need or direct you straightaway to the local service that can help you best.
Where possible the NHS 111 team will book you an appointment or transfer you directly to the people you need to speak to.
If NHS 111 advisers think you need an ambulance they will immediately arrange one for you.
Find out more on the InterpreterNow website.
---
Connection in the Community
VODA is working with local artist Alex Woolley to capture the feelings of connection during a global pandemic. Alex would like to speak with people with a range of experiences and from all walks of life.
If you would like to get involved, then you can either:
Complete this short form by clicking here.
Or get in touch with VODA via josie.robinson@voda.org.uk to arrange a chat with Alex.
---
---
How to keep your brain healthy – advice from Alzheimer's Research UK
If you download the free brain health guide, you'll:
Understand the causes of dementia
Learn how to spot the signs
See how the different parts of your brain make you who you are
Find out how to keep your brain healthy and reduce your risk of dementia
Get fun exercises to keep your mind active.
---
Vaccine Q&A from Diabetes UK
If you or anyone you know is diabetic and is worried about how safe the vaccine is for people with diabetes, check out this really useful Q&A video from Diabetes UK.
---
Kooth's live forums
Kooth, the UK's online mental wellbeing community for under 18s are holding a number of live forums in March:
Friday 5th March, LGBTQ+ History
Wednesday 10th March, Disability Awareness
Friday 19th March – Pursuing Happiness
Monday 22nd March – Spring'ing into Action
Wednesday 31st March – Social Takeover: Easter Fun
If you'd like to join the forums sign up to Kooth.com and create a free account. The service is free, safe and anonymous for any young person aged 11-25 in North Tyneside and provides emotional and mental wellbeing support via articles, discussion boards and online activities, as well as optional 1:1 counselling and support from qualified counsellors and emotional wellbeing practitioners, via an online text based chat and messaging service.
---
Information and advice from Healthwatch England
A survey of people's beliefs about persistent musculoskeletal pain
Teesside University PhD student Nick Livadas is conducting a survey on people's beliefs about persistent musculoskeletal pain. Musculoskeletal pain is typically related to pain experienced from the muscles, joints, spine, bones and/or nerves. The results of the survey will be shared with a  public health campaign called Flippin Pain. The current beliefs of the population may be useful to the Flippin Pain campaign team in designing effective public messaging.
Please note this survey is not a Healthwatch survey. For more information click here or contact Nick at n.livadas@tees.ac.uk
---
Follow us on social media for the latest local health and care news and information.