Healthwatch North Tyneside News – 30 April 2021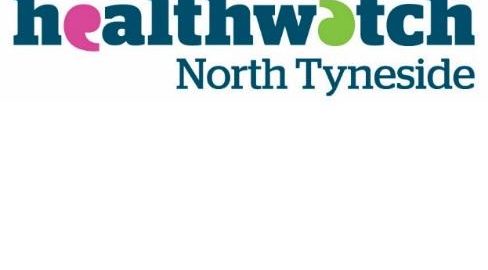 Welcome to Healthwatch North Tyneside's April eNews. This month you can download the new edition of Living Well North Tyneside and find out where to get Covid-19 rapid tests. Have your say on Accessing GP Services, getting your Covid-19 vaccine and Waiting for Treatment. There's also the opportunity to become a Healthwatch trustee or volunteer.
Our news
Living Well North Tyneside is back with a spring edition
The spring edition of Living Well North Tyneside is packed full of useful information about health and wellbeing.
There's advice about maintaining a healthy mind and body, support for carers, an introduction to North Tyneside's Social Prescribing Service and the benefits of getting involved in the community, and a double page spread explaining where to go when you need medical help.
Healthwatch coordinated this booklet on behalf of the Living Well Partnership. Copies are available to pick up at the vaccine centres or to download on our website.
Download the Living Well North Tyneside booklet
---
We are recruiting voluntary trustees to join our board
Healthwatch is looking for people with a passion for making a difference to local health and social care in North Tyneside, to join our board of trustees. We are recruiting at least three trustees, including someone to be our treasurer.
We want to hear from anyone with the skills and experience to help us deliver our mission: To champion the experiences, views, values and needs of local people in order to positively affect the health and social care services in North Tyneside.
Our trustees oversee our work and help represent the voice of local people at key meetings with decision makers. They are from a variety of backgrounds, some from health and social care, while others bring an understanding of the local community.
If you'd be interested in joining our board, please visit our website for the full job advert and role description.
Find out more about becoming a trustee
---
Tell us about contacting your GP by phone, online and face-to-face
It has been 12 months since the way we access services significantly changed due to coronavirus. We want to know your experiences of accessing GP services (by phone, online, face-to-face, etc) and how you want services to run in the future.
Your views will help us gain a better understanding of what people think is important. This research will build upon work Healthwatch carried out last year on people's experiences of changes in access during the pandemic. It will be used by the NHS and Primary Care providers to plan services for the future.
The information gathered will also feed into the evaluation of the Livi digital app service. North Tyneside Clinical Commissioning Group has asked us to gather feedback from users of Livi, who will be invited to share their views and experiences of the service in a separate survey.
We are keen to hear the views of people who we are not able to reach online. If you know of any local groups running that would be willing to share our survey or host a focus group, we would love to hear from you by emailing info@hwnt.co.uk or telephone 0191 263 5321.
Tell us your experience of accessing GP services
---
Become a Healthwatch research volunteer!
We are looking for volunteers to help us carry out our research projects. If you are interested in talking to people about their experiences of health and social care services, and contributing to our research projects then this could be the opportunity for you.
You can apply to become a volunteer by emailing a.graydon@hwnt.co.uk and telling us:
Why you are interested in becoming a volunteer.
Your skills and experience relevant to volunteering with us.
Any interests you might have that relate to areas of our work or particular issues.
Your contact information.
If you have any questions or want to apply for this role please contact our volunteers coordinator Amanda, on 0191 263 5321 or a.graydon@hwnt.co.uk. Find out more by reading the role description below.
Find out more about becoming a research volunteer
---
Zoom discussion sessions for deaf and hard of hearing people about issues accessing services
If you are deaf or have a hearing impairment, we'd like to capture your views and experiences of accessing local health and care services. Join our discussion group on Zoom, on either:
Wednesday, 12th May, 6-7pm – BSL translation available.
Thursday, 20th May, 1-2pm – Speech to Text translation available.
Register your interest by clicking on the link: https://www.surveymonkey.com/r/hwnt_shareyourviews
---
Rapid COVID-19 tests for everyone
Everyone in England without symptoms will now be able to access twice-weekly rapid tests for COVID.
Twice-weekly rapid testing is a vital tool in helping to identify cases we would otherwise not find.
With 1 in 3 people with COVID-19 showing no symptoms and potentially spreading it without knowing, twice-weekly rapid testing enables us to find these cases and prevent the spread of infection.
Click here to find out how to get tests in North Tyneside
---
Have your say
We've lots of surveys on the go at the moment so please give us your feedback and share with others. All our surveys can be found on our website https://healthwatchnorthtyneside.co.uk/haveyoursay/
---
Tell us your experience of getting the COVID-19 vaccine
If you have had experience of the COVID-19 vaccine in April, tell us your views. Setting up the vaccination programme has been a huge task for the NHS and its partners. Your feedback will be shared with them to understand what is working well and what could be done better.
---
Are you waiting for treatment?
If your treatment has been delayed due to the pandemic, then we'd like to hear from you to find out if it has been dealt with well. Have you been kept informed or offered self-care advice? Tell us how your delay was handled in our short, confidential survey.
Everyone who completes this survey will be entered into a prize draw to be in with a chance of winning £25 Love2Shop vouchers.
---
Have your say about physical activity provision for people living with dementia
Age UK North Tyneside are carrying out a survey asking about physical activity provision for people living with dementia. Any information you can provide will be anonymised, kept confidential and secure. Your data will not be shared with anyone outside of the research team.  Click here to take the survey
---
Have your say about vaccinations for care home staff
While vaccine rates are increasing, some care homes don't have the level of protection they need to reduce their risk of a COVID-19 outbreak. Share your views on proposals to make vaccination a condition for those working in care homes for older adults by clicking here for the Department of Health survey.
Please note this is not a Healthwatch survey.
---
Local news
Vaccine update
As of 27th April, those aged 42 or above (or will be by 1st July 2021) can now use the national booking service to book their appointments – subject to availability.
Use this link to book: https://www.nhs.uk/…/coro…/book-coronavirus-vaccination/
Keep up to date with the latest information about Covid-19 and vaccines on the TyneHealth website https://tynehealth.org.uk/covid-19/
---
New vaccination support buddy scheme for North Tyneside
VODA has teamed up with local GP surgeries and North Tyneside Council to offer support to people struggling to take up their vaccine in North Tyneside.
VODA will provide a volunteer to accompany the patient through the vaccination process. These volunteers are already volunteering at the clinics so are very familiar with the process and can provide reassurance and support to someone who may be too nervous to go on their own. They can also help organise transport.
"It is vitally important that we provide every opportunity for people to take up their vaccine, we want to make it as stress free and easy as possible for those who are vulnerable or anxious about attending the clinics," said VODA's Keith Hardy, Core Services Manager responsible for delivering the project.
Referrals can be made via the North Tyneside Council's Local Support Service on 0345 200 0101.
---
Launchpad North Tyneside's Covid-19 and mental health survey findings
Launchpad received over 100 responses to their recent Covid and Mental Health survey and has shared the key themes in a series of posters, giving an overview of what people said.  This information will be used to inform Launchpad's work.  Read the findings here
---
Please be aware that dentists are currently still prioritising vulnerable patients or those with urgent dental needs; it is therefore unlikely that routine dental care such as dental check-ups will be available at this time.
---
Useful information and opportunities
Latest news from Healthwatch England
Help find the missing men: prostate cancer referrals fall by 52,000 due to COVID-19
Prostate Cancer UK is calling for everyone to use and share their thirty-second risk-checker to help find the missing men.
The pandemic has made it more difficult for men to approach their GPs over the last year. The latest data shows that since March 2020, urgent referrals by GPs in England have dropped by over 52,000. As a result, more than 8,600 fewer men in England started treatment for prostate cancer in 2020 than in the previous year.
Some regions have been affected more than others, with the North East, Midlands and London seeing a greater drop in referrals compared to other parts of the country.
If you have found barriers to contacting your GP about this or anything else, then tell us about it in our online survey here.
Read more about the Prostate Cancer UK's Find the Missing Men campaign here
---
Creative workshops for mental health
Local writer, Elaine Cusack will be running free workshops with Launchpad North Tyneside, exploring words and creativity. These sessions are aimed at anyone who struggles with their mental health and is an opportunity to explore the everyday in a creative way. People can attend as many or as few of the sessions as they wish but spaces are limited so need to be booked.  The first two sessions are on Zoom. Dates: 5 May, 11 May and 18 May (outdoor).
Get further details by downloading this pdf
---
Diabetes and Me Competition
Diabetes UK North of England Team are running a family competition with great prizes up for grabs.
---
Please feel free to forward this email to anyone who may find it useful and they can sign up here to receive their own copy. If you'd like an article included in a future eNews, please email l.johnson@hwnt.co.uk
Follow us on social media for the latest local health and care news and information