Healthwatch North Tyneside News – 31 March 2020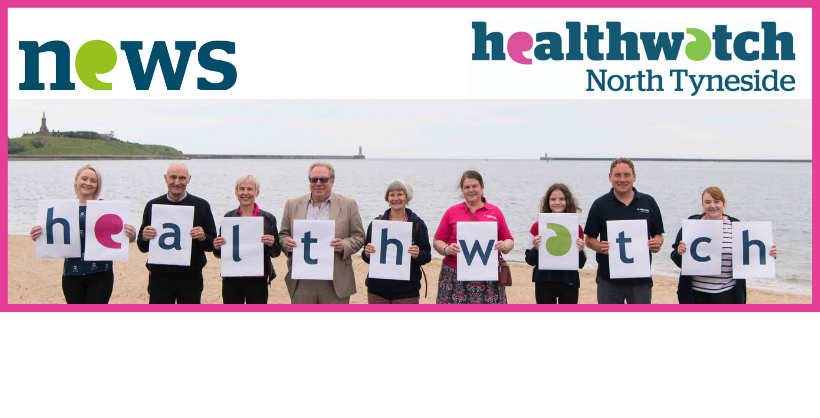 Service Changes Information Hub
We are working hard to bring you all the updates and changes to NHS, social care and community services due to Coronavirus.
To make things easier, our online Service Changes Information Hub brings together the rapidly changing information about local services into one easy to access place.
The hub includes information about hospital visiting, changes to opening hours for local pharmacies, changes to dental services and sources of support, all of which are all vitally important to residents at this time. 
If you spot something that you think should be included, please let us know as we are updating the content regularly.
Go to our Service Changes Information Hub
---
Our work during Coronavirus
How we are working
Our office at The Parks Sports Centre is closed until further notice, but our team are working from home.
You can contact us by: 
Providing information
We are still here to help you find the information about local health and social care services you need. You can find out information through:
Our information line on 0191 263 5321 from 10am to 3pm, Monday to Friday
Gathering feedback
We have now postponed all of our engagement events and visits to services until further notice. We still want to hear your feedback about health and care services, you can do this by contacting us online or sharing your experiences of local services on our feedback centre.
We will post regular updates on our website. and we will be using our Facebook and Twitter pages to share useful local and national information.
Please follow us on Facebook HealthwatchNT and Twitter @HWNTyneside
---
Volunteering
Coronavirus volunteering with VODA
North Tyneside VODA is scaling up its Good Neighbours volunteering project to help address the needs of our local communities across North Tyneside. They are working with North Tyneside Council and local community groups to identify people who require support whilst they are self-isolating due to infection or as a precautionary measure.
Find out more about how you could get involved
Volunteer with Northumbria NHS
Northumbria NHS Trust is calling on those fit and able between the ages of 16 and 68 to support staff working in hospitals and in the community across Northumberland and North Tyneside.
Looking after your wellbeing
The Coronavirus  pandemic may cause you to feel worried, anxious, or scared. Read these seven steps to looking after your wellbeing while staying informed and find links to mental health support:.
Seven steps for wellbeing from Healthwatch England
Advice from Mind on Coronavirus and your wellbeing
Subscribe to Healthwatch North Tyneside enews