Last year's campaign wins from Mind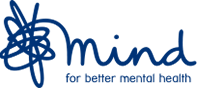 As the New Year begins, we've been taking the time to reflect on 2020. Despite the challenges we all faced and continue to, it was also a year full of campaigning wins to be proud of. We are so grateful to you, and every single one of our amazing campaigners for your support along the way.
It hasn't been easy, but at every turn you have helped us keep mental health on the political agenda:
At the start of 2020, 34,000 Scope and Mind campaigners signed our joint open letter to the UK Government calling for fairer sick pay.
As coronavirus hit, over 16,000 of you answered our survey about how the pandemic was impacting your mental health. These responses helped us build a clear picture of what we should focus our campaigning on.
In response, we asked the UK Government to meet our five tests for better mental health – 1200 of you sent postcards to your MPs asking them to give their support to the campaign.
For many of us with mental health problems, having a benefits assessment over the phone is difficult or impossible. When benefits assessments went remote in March, we pushed for flexibility in assessment options so no-one is locked out of support. The Department for Work and Pensions have shown they're listening and are now talking about the need for a 'menu' of options.
When face masks became compulsory in shops and on public transport, we pushed for guidance for those of us with mental health problems for whom wearing a mask is difficult or impossible. This resulted in clearer exemptions being published.
We helped ensure people with mental health problems were able to access support from NHS Volunteer Responders and that Local Minds were able to refer people to the scheme for support.
The UK Government included our recommendations in their policy plan to improve social housing for those of us with mental health problems.
The UK Government committed to the removal of dormitories from mental health wards.
In September, changes were brought in which mean many more people with mental health problems could be entitled to claim the disability benefit Personal Independence Payment (PIP). This is thanks to a Supreme Court challenge by a PIP claimant, a 47-year-old man known as MM, which Mind supported.
As Winter came around, 7000 of you called for urgent mental health support by signing our petition to Boris Johnson. The UK Government listened and announced a Mental Health Support Plan for Covid-19, including a pledge of £500 million to address the mental health impact.
We pushed the UK Government to ensure that people severely affected by mental health problems will receive regular physical health checks, including being offered the flu vaccination.
These are just some of the highlights, and we couldn't have done any of it without you. A survey of MPs in parliament showed that 73% believed Mind to be effective – and that's thanks to you!
As we start 2021 in lockdown, we know there are many more challenges and difficult months ahead. Please remember to look after yourself – as always, you can find useful information and tips on our coronavirus webpage here. We look forward to achieving many more successes together in 2021.
Take care,
Nancy