Mind-Craft Therapeutic Social Group – weekly from 8 March 2019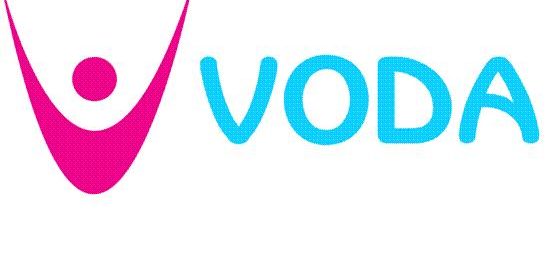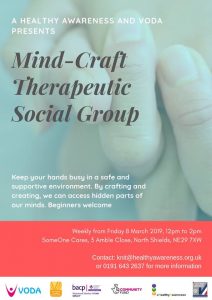 Mind-Craft Therapeutic Social Group, Friday 8 March, 12pm to 3pm.
Healthy Awareness, alongside VODA as part of its SAINT project, is starting a new therapeutic social crafting group to allow people to keep their hands busy in a safe and supportive environment. The weekly sessions will be held at SomeOne Cares, 3 Amble Close, North Shields, NE29 7XW. Beginners welcome! Spaces are limited. For more information and to book, contact knit@healthyawareness.org.uk or 0191 643 2637. 
Download flyer here.