New videos on Covid-19 vaccination for people with Severe Mental Illness and primary care teams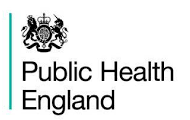 New videos to support people with severe mental illness (SMI) get their #COVID19 #vaccine and advice for primary care professionals that support people with SMI are now available here: https://bit.ly/3fM24KF @PHE_uk @EquallyWellUK @NHSEngland @dremmatiffin @wendyburn @CoProNorfolk
The videos have been developed by Public Health England in collaboration with Equally Well UK and NHS England, including GP professionals and Expert by Experience. They provide useful information for people with SMI to know what to expect from the vaccination process and how to prepare before their appointments. They also provide information for primary care professionals to better support people with SMI in their areas.
Equally Well UK have also produced a guide for people with a diagnosis of severe mental illness to support them with their vaccination, which can be found here
Everyone with a "severe mental illness", is eligible for the vaccination now.  A severe mental illness is described as a diagnosis of schizophrenia, bipolar disorder or any mental illness that causes severe functional impairment.  
If you have a diagnosis of schizophrenia or bipolar disorder, you should have received an invite to get your vaccination.  If you haven't or if you have a different diagnosis but think this could be considered to "cause severe functional impairment", please contact your GP to ensure that everyone entitled to the vaccination has the opportunity to have theirs.
You can find more information about what may be considered severe mental illness and reasonable adjustments you can request upon making your vaccine appointment here NHS England » If you have severe mental illness, the time to get your COVID-19 vaccination is now