Online Threat Material: Guidance for Parents/Guardians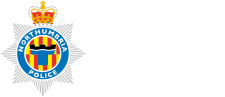 Dear All
Download some useful information relating to Cyber security and online hate here; this is particularly relevant at the moment . We have seen an increase in social media usage with young persons being locked down due to Corona virus restrictions and this useful guide helps to identify warning signs that carers and parents need to be aware of.
There have been instances of far right groups taking advantage of the increased social media activity by young persons, who have increased their online activity to push out hate messages.
Can you please share the document with your contact list or any persons who may have concerns about a child. Could I also ask that any concerns are fed in through Prevent referral or contact our team for advice.
Thank you and let me know if you need any more information.
Regards
Afshin Malekian 9665
Community Engagement Officer
Northern
Ext: 73256 | T: 0191 4374 788
www.northumbria.police.uk