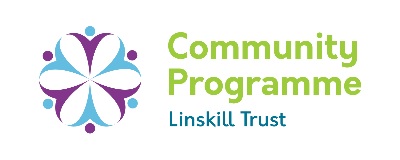 We REALLY appreciate the time you give to filling out our evaluation forms. Our programme is often supported by funders and we need to show them, and our board of Trustees, what we are doing with their support. We always send out the same questions, regardless of the activity, so sometimes it might seem a bit odd that we're asking something irrelevant.

The 'word art' above is how you describe our sessions to your friends – it's powerful stuff!
---
TAKE NOTICE – Art Appreciation 
Join Anita Brain Tyrrell, acrylic artist, as she shares her journey through art, from study to practice. Anita's focus is on portraiture and the sense of place which portraits provide.

engAGE is funded for people aged 55+
---
CONNECT- Saturday Craft Club
We are trialing a *new* monthly craft group on the 1st Saturday of the month as plenty of folks are busy in the week. Perhaps you like to knit, crochet or sew etc and would like to work on your project in good company.

Please book using the link below and hopefully we'll see you there!
---
CONNECT- Christmas Craft Party
Volunteer Amy has had a full programme this year sharing her passion for crafting and you are invited to celebrate at a Christmas Craft Party on Monday 11th December at Linskill Centre. 

Places are open to all adults whether you have attended a session or not – we'd like to see as many people there as we can.

Please book using the link below.
---
CONNECT- Art Appreciation 
Join volunteers as they round off another great year of talks and visits with a friendly Christmas Social. There will be a fun festive craft to join in with plus light refreshments.

Please book using the link below.

engAGE is funded for people aged 55+
Art Appreciaton Christmas Social
---
Limited availability due to cancellations 
KEEP LEARNING- Wreath Making 
Join local horticulturist and gardener Mike Brannigan and make your own festive wreath using oasis as the base. 

Limited availability on WEDNESDAY 6th DECEMBER, 1-3pm only.
---
TOMBOLA DONATIONS NEEDED
Huge thanks to everyone who has already donated but don't forget we are looking for tombola donations with all proceeds being donated to the Trust's 2023 charity 'Support and Grow North East', who give immediate crisis relief and care in terms of clothing and food to families living in North Tyneside.

If you have any of the following we would really appreciate your donations.
We are collecting new, pre loved unopened items for the tombola such as wine, chocolates, crafty bits, toys, smellies etc.  Please bring any donations to Linskill Reception.
Thank you for your support! 
---
YARN BOMBING 
Look out for the festive yarn bombings from Friday 1st December…be quick to pick up something festive from reception for your tree!
---
From our friends…
Come and join at the Wildside every Wednesday for the newly started 'Eldlings Project.'
 
This project is an attempt to bring together people of all ages and from all walks of life, to spend time outdoors, sharing stories and food around the fire, taking part in a spot of gardening, having a go at an outdoor craft, or just enjoy being around like-minded people.
 
Thanks to TNL Community Fund, these sessions are free to attend and there is no need to book – just turn up dressed for the weather and for being outdoors!
 
Wednesdays 10-12 at The Wildside North East, 9 Bridge Terrace, Shiremoor (next door to Shiremoor Children's Centre and easily accessible by Metro).
 
Please note that this group meets during school term times.
---
---