Suicide Prevention E-Learning for the VCS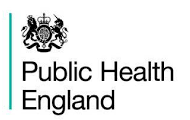 Public Health England and NHS Health Education England have developed an online learning programme to help people feel more confident to talk about suicide. It has been developed for the wider public health workforce including voluntary sector, blue light services, prison staff and prison listeners health and social care.  It was developed by a range of experts including experts by experience i.e. those people who have attempted to take their own lives and those bereaved and affected by suicide.
The purpose of the programme is to support the ambition of reducing the stigma associated with suicide, to help everyone see that simply asking someone how they are and talking about suicide can really help. The programme supports learning and development in suicide competence at level one.
There is no formal assessment but the learner is encouraged to stop and reflect on the learning as they progress through the course and can print out a certificate on completion of the course as evidence of professional development. The programme takes approximately between 60-90 minutes to complete.