Take part in NHS cancer trial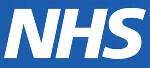 The NHS-Galleri trial is investigating a new blood test to see if it can help the NHS detect cancer earlier, when it is easier to treat. The research team would like 140,000 people aged 50 to 77 to give blood samples and take part in the NHS-Galleri trial.
Through this trial, the research team can better understand if using the Galleri® test alongside standard cancer testing in the NHS can help to find cancers at an early stage.
Find out more and take part online or call 0800 030 9245.