Taking Steps for Tomorrow project – support for bereaved carers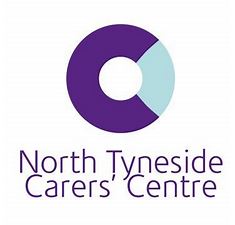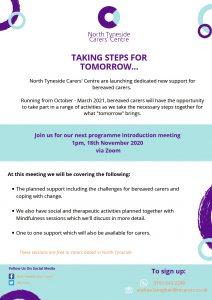 North Tyneside Carers' Centre are launching dedicated new support for bereaved carers. Running from October – March 2021, bereaved carers will have the opportunity to take part in a range of activities as we take the necessary steps together for what "tomorrow" brings.
Join us for an informal meeting via Zoom 1pm, 18th November 2020
Download flyer here.
Andrea Lanaghan
Carer Community Link Worker
​North Tyneside Carers' Centre