An Update from Time to Change

Time to Talk Day (Thursday 7 February) will roll around in no time, and we want to make sure that you have everything you need to encourage your friends, family, colleagues and community to have great mental health conversations.
Along with downloading our free posters, postcards and other materials you can also create your own awareness and event posters. Click on a poster and get creative!
---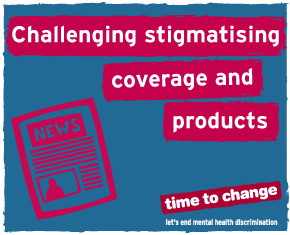 Media portrayals and reporting of mental illness are incredibly powerful in educating and influencing us. However, insensitive journalism, programmes and products can overplay the risk of violence, promote fear and stop people from gaining an accurate understanding of mental health problems.
You can speak out against damaging stereotypes and misconceptions of mental health problems in the media and in products. Have a look at our tips to help you get started.
---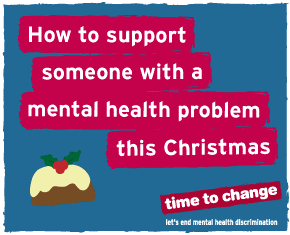 For many, Christmas is an exciting celebration, but for the 1 in 4 people with a mental illness it may be a time of sadness or worry. If you know someone struggling with a mental health problem, they may need a little extra support over the Christmas period. 
We asked people for their top tips on how to support someone with a mental health problem this Christmas.