Healthwatch Newcastle Newsletter – 18 March 2020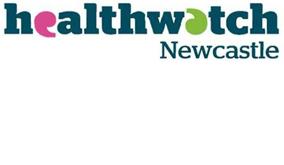 What health and social care services matter to you?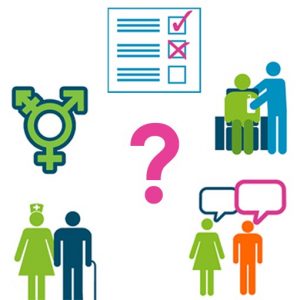 Please help us choose our work priorities for 2020—21 from a shortlist of health and social care topics. The list is:
Adult social care assessment process
Carers' assessments
Interpreting services
Reviews of social care support for people who are no longer in crisis
Supporting young people who are facing gender identity issues
The deadline to give us your views is Tuesday 31 March 2020.
Find out more at www.healthwatchnewcastle.org.uk/priorities-for-2020-21
---
Hello, my name is Linda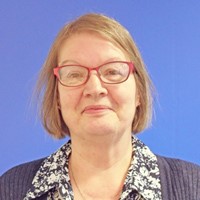 "My name is Linda and I have been a Healthwatch Newcastle Champion for six years. I enjoy this role as it gives me an insight into how and what are the priorities in health and social care for people in the area where I live.
During my time volunteering I have helped Healthwatch staff with many different projects including questionnaires at the RVI and various community venues. I've also promoted Healthwatch at stalls including the Mela and Chinese New Year.
Just recently, I helped at the Healthwatch Patient Participation Group Forum (see below) covering the reception and meeting and greeting attendees, which is one of my favourite roles. As a volunteer, I was also very honoured to be asked to be part of the recent recruitment for a Volunteer and Outreach Coordinator."
Find out more about volunteering at https://tinyurl.com/yaxpuvmd
---
Healthwatch Committee meeting
Thursday 2 April, 10.30am to 1pm at MEA House, Newcastle upon Tyne, NE1 8XS
Our Committee meetings take place in public. If you wish to attend please let us know us in advance by emailing info@healthwatchnewcastle.org.uk or calling 0191 338 5720. Let us know if you have any special requirements or would like a hard copy of the Committee papers (we cannot guarantee that papers will be available on the day).
Download Committee papers at www.healthwatchnewcastle.org.uk/about-us/committee-meetings
Please note that due to coronavirus (COVID-19) we are monitoring the situation and will keep you updated should there be any changes to this meeting.
---
Our Healthwatch Patient Participation Group forum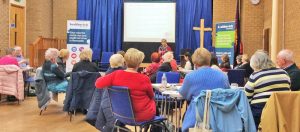 We held our first Healthwatch Patient Participation Group Forum in partnership with Healthwatch Gateshead on Saturday 22 February. The forum was open to all members of Patient Participation Groups (PPGs) in Newcastle or Gateshead and 30 PPG members attended.
We discussed the purpose of PPGs, the Healthwatch Participation in Practice award (designed to help develop effective PPGs) and then spent time co-designing the PPG forum. Attendees seemed to welcome this new way to share ideas, experiences and challenges and to work with Healthwatch. We have arranged the next meeting for Wednesday 20 May, 10.30am—12.30pm, at Family Church, Gateshead.
Read the event report at https://tinyurl.com/yx6ctxug
---
Listen to us!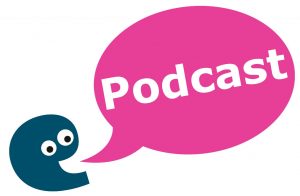 Enjoy this newsletter on the go by downloading our podcast at http://soundcloud.com/healthwatch-newcastle
---
Tune in to 'Health matters'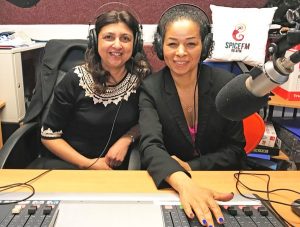 We'll be talking about epilepsy and the Adult Social Care Direct service on our next 'Health matters' radio show. We'll also talk about the latest advice on coronavirus (COVID-19).
Feel free to call us during the show if you have any questions or comments on 0191 273 9888 or via WhatsApp on 07881 988 988.
Join us on Wednesday 25 March from 3pm to 5pm on 98.8 FM or listen online at www.spicefm.co.uk
Catch up with previous shows at http://www.mixcloud.com/steph-edusei
---
Other news and events
Protect yourself and others — coronavirus update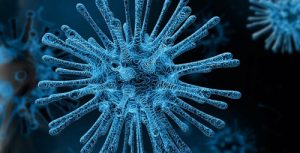 Coronavirus (COVID-19) is a new illness that can affect your lungs and airways. At the time of writing (17 March) the advice is to stay at home if you have either a:
High temperature — you feel hot to touch on your chest or back.
New, continuous cough — this means you've started coughing repeatedly.
Do not go to a GP surgery, pharmacy or hospital.
You do not need to contact 111 to tell them you're staying at home.
Testing for coronavirus is not needed if you're staying at home.
How long to stay at home
If you live alone and have symptoms, however mild, stay at home for 7 days.
If you live with others and you or one of them have symptoms of coronavirus, then all household members must stay at home and not leave the house for 14 days.
If you live with someone who is 70 or over, has a long-term condition, is pregnant or has a weakened immune system, try to find somewhere else for them to stay for 14 days.
If you have to stay at home together, try to keep away from each other as much as possible.
Use the NHS 111 online coronavirus service at https://111.nhs.uk/covid-19 if:
You feel you cannot cope with your symptoms at home.
Your condition gets worse.
Your symptoms do not get better after 7 days.
Only call 111 if you cannot get help online.
We recommend checking the NHS website for the latest guidance at www.nhs.uk/conditions/coronavirus-covid-19
State of caring — survey
Carers UK is running a large survey on carers' experiences in the UK. This is for unpaid carers (or former carers) who are looking after a disabled, older or seriously ill relative or friend. It takes around 30 minutes to complete. The deadline to respond is Sunday 17 May 2020.
Take the survey at www.surveymonkey.co.uk/r/C8VT99Z
Safeguarding Adults in Newcastle — consultation
Newcastle Safeguarding Adults Board is developing its annual plan for 2020—21 and would like to hear from you on what sort of things you think the partnership can do to keep people safe from harm.
Find out more and take part in the consultation at http://socsi.in/Kz2bO
Post-16 education for autistic young people — survey
The Centre for Research in Autism and Education (CRAE) is investigating the extent to which the Children and Families Act 2014 has impacted the lives of young autistic people and their families.
CRAE is inviting young autistic people (between the ages of 16 and 25) and/or their parents/carers to take part in a survey about their experiences of the reforms to post-16 education.
Take the survey at http://bit.ly/2t6DRbT
Marmot review — ten years on
It has been ten years since the original Marmot review, which looked at the scale of health inequalities in England.
A review has found that life expectancy in England has stalled since 2010, which has not happened since at least 1900. There are some worrying statistics for the North East region:
Life expectancy is now lowest in the North East at 77.9 for men and 81.7 years for women (2016—18 figures).
This region also has the highest suicide rate for men (20.4 per 100,000), which is significantly higher than in London and the South East.
The North East one of the highest number of adults who are physically inactive.
The report outlines areas of progress and decline since 2010 and proposes recommendations for future action at national, regional and local levels.
Read more at www.health.org.uk/publications/reports/the-marmot-review-10-years-on