North Tyneside Mental Health Action Week – commencing 14 May 2018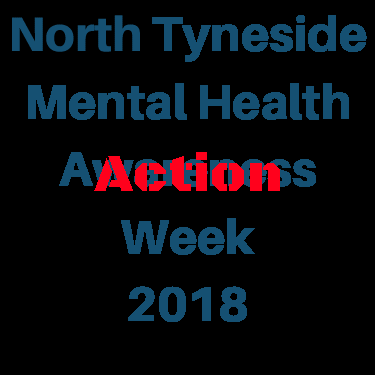 In May 2018, North Tyneside will be hosting an alternative to Mental Health Awareness Week, Mental Health Action Week. We say awareness raising isn't enough, people's lives are getting harder and action is needed.
Thank you to everyone who took the time to complete the survey designed to identify the key issues negatively impacting on their mental health. We will use this information to ensure the 'actions' are focusing in the right areas.
The key themes identified are:
1. Difficult life events (eg bereavement, bullying, abuse and trauma)
2. Physical health
3. Access to quality and appropriate support
4. Benefits and work
5. Relationships and social isolation
We hope that you or someone you know will be keen to put forward a suggestion of what action you could take to make a meaningful difference. In the words of Elvis, perhaps what's needed is, "A little less conversation and a little more action."
Examples of an action for action week could include: a workshop for professionals on how to write a supporting letter for benefits, start a donation point for the local food bank, offer a space for people to exercise who feel body conscious, places to connect and be creative and anything that brings together a group of people who wouldn't be together otherwise. We'd like to highlight the good work already happening in North Tyneside so if you are already doing an action that fits within the themes maybe you could consider opening this up to a wider audience for action week. We hope actions will take place through the week including evenings and weekends.
Download and complete the form with information about your action and we will review the proposals and a timetable for Mental Health Action Week will be developed. If you can't offer an action but you are you able to offer resources such as a room or refreshments to support another action please let us know.
If you're interested, please could you complete and return the form to bethlaunchpadnt@gmail.com by Friday 9th March.