Recovery Colleges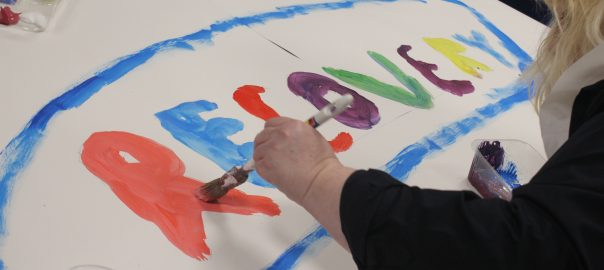 Tyneside Recovery College
Broadacre House, Market Street, Newcastle upon Tyne, NE1 6HQ
Recoco, the Recovery College Collective is on the move. ReCoCo's last day at Broadacre House is 20 July, when it reopens on 24 September for its autumn term ReCoCo will be at Anderson House, East Market Street just next door to the Magistrates Court.  Download poster here.
The Recovery College is peer led and peer run. This means that everyone who works at the college have their own lived experience of recovery and survival. Our courses have been developed around what people have already found to be helpful in their own recovery.
All courses are free and open to anyone who would find them helpful in their recovery from mental illness, substance misuse, trauma or distress. Or to anyone who might find them beneficial to their wellbeing.
Courses on offer from Re-Co-Co can be viewed here.
North Tyneside Recovery College
Recovery colleges are designed to help people get involved in learning and education. This can include accessing courses and workshops as a student, becoming involved in the development and delivery of courses and supporting others to learn.
The courses are open to everyone, but are particularly aimed at people who have experienced mental health problems, have cared for someone experiencing mental health problems, or are interested in mental health and wellbeing. The courses are also a great learning and development opportunity for those who work in the mental health field.
All students have support from a peer support worker whose role is to ensure that you get the most from your involvement with the college.
New courses from North Tyneside Recovery College coming soon
Download the spring prospectus here. A summer prospectus will follow with courses running from April to July. All students who have enrolled will be notified when these prospectuses become available, and they will also be accessible on VODA's website. If you haven't already enrolled, or to find out more, call or text 07976 627475 or email ntrecoverycollege@gmail.com. Read more here