Battle Hill & Linskill Community Development Grapevine Newsletter – 31 March 2023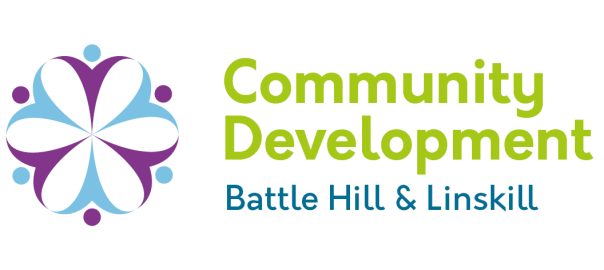 The Shedders have been busy over the last few weeks with a large commision from Pearey House, a centre in North Shields for adults who have a visual impairment. Huge thanks for asking us to make your crafty bits and bobs!
KEEP LEARNING – Make your own freestanding window box
A new workshop from our Shedders – like always no experience is necessary for this workshop. Full tuition is given and all materials provided. We even throw in a cuppa or two! 

Always popular and at a great price, make sure you secure your place now!
Make your own freestanding window box
KEEP LEARNING – Make your own potting bench
Another new workshop for the spring from The Shedders! Save your back when pottering in the garden and make your own potting bench. 

Slightly longer at 4 hours, this workshop still includes full tuition, materials and a cuppa!
---
KEEP LEARNING – Needle Felted Crowns
This months 'craft on a budget' session aims to celebrate the upcoming Coronation! Amy will be teaching the basics of needle felting to make cute decorative crowns!

All tuition and materials are included in the £4 charge.

Places are limited to 6 so please book using the link below.
---
TAKE NOTICE – Art Appreciation 
The Art Appreciation group are being treated to a behind the scenes look at the textile store at the Discovery Museum, Newcastle – come along and see what it's all about. 

There is no cost to attend but space is very limited!

engAGE opportunities are funded for people aged 55+
---
Please remember that our regular activities will not be running on Good Friday and Easter Monday. 

Enjoy the bank holiday weekend. 

Lucy, David, Charly and Janice
Your Community Development Team
---
From our friends…
Are you a gentleman looking for a club which fosters friendship, goodwill and understanding?

Then the Cullercoats Men's Club might be for you! 

The aims of the club:
We will try to enrich the life of our members by invigorating and broadening their knowledge base, facilitating comradeship through shared experiences and adding interest in other activities.
As well as developing friendships between our members.
The club meets in the main hall at Cullercoats Methodist Church, Broadway each Wednesday from 10:30am until 12:00am throughout the year with the exception of August and the Christmas period.

To find out more please visit our website.
---
---
---
---
The latest edition of the North Tyneside Patient Forum Newsletter is available to read via the link below.