Black mental health matters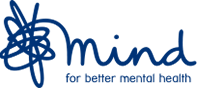 Being sectioned under the Mental Health Act is one of the most traumatic things that can happen to someone. In 2018 an independent review of the Mental Health Act made over 150 recommendations for urgent reform to improve people's choice over their treatment, and ensure everyone is treated with dignity and respect. After 18 months, we are still waiting for the UK government to make changes to this discriminatory and outdated legislation. This just isn't good enough.
Under the current Mental Health Act, Black men are four times more likely to be sectioned and three times more likely to be restrained or held in isolation while in hospital. For people like Colin, who have experienced being sectioned, this discrimination leads to distrust in mental health services, making it even harder to ask for help.
"When they look at me, they don't see Colin, they don't see me as an individual with an identity, with a specific history. They see a catalogue of Black men, who come off this stereotype of being big and dangerous and angry."  Colin
Black lives matter, and black mental health matters. If the UK government is serious about tackling institutional racism it must move forward with its long-delayed reform of the Mental Health Act.
Will you share Colin's powerful account of the discrimination he has faced?
Nobody should have to go through what Colin has experienced. Tackling this discrimination needs to start with changing the legislation at its core, so that all of us with mental health problems get the quality care and treatment we deserve.
Take care,
Nancy