Connect Cafe Relaunch – 4 March 2020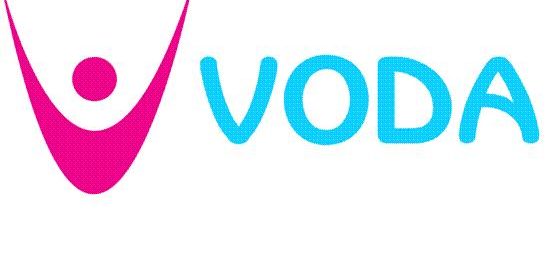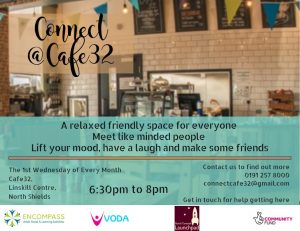 Hello!
Just a quick one to say that Connect @ Cafe32 is running this Wednesday evening, from 6.30pm-8pm.
It is a lovely event for people to get together to make new friends, with small activities to break the ice, with free hot drinks and biscuits.
Please do share this new poster amongst your networks.
Many thanks,
Rebecca Southern
Supported Volunteering Development Officer
North Tyneside Voluntary Organisations Development Agency (VODA), Queen Alexandra Campus, Hawkeys Lane, North Shields, NE29 9BZ
Find our precise location here: https://map.what3words.com/needed.sums.raced
Tel: (0191) 643 2631
E-mail: rebecca.southern@voda.org.uk
Web: www.voda.org.uk
Charity Reg. No. 1075060
Company Reg. No. 3703221