FREE – Adult Outdoor Well Being Activities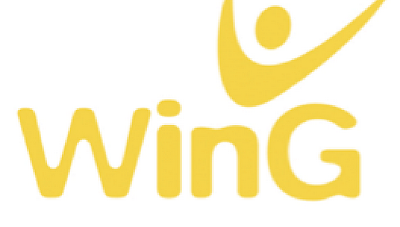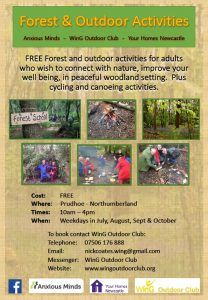 Hello
It is with great pleasure to announce the WinG Outdoor Club is able to offer a selection of free outdoor activities for adults over the coming months.
The purpose of the activities is to provide some relief, enjoyment and connection with nature after enduring challenging times.  Available to adults who wish to improve their mental wellbeing, physical health, socialise and learn new skills by undertaking a range of outdoor activities. 
Activities can include Forest school sessions, Canoeing, Mountain Biking and Country Walks.  Sessions are from 10am – 4pm weekdays.  All necessary outdoor equipment, instruction and resources provided.
Download poster here.
To find out more please contact:
WinG Outdoor Club
Nick Coates – Outdoor Activities Provider
Email: nickcoates.wing@gmail.com
Telephone No 07506 176 888
Messenger: WinG Outdoor Club
Website:  www.wingoutdoorclub.org