NTAS II What's On – July 2021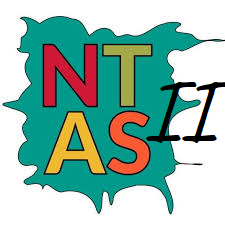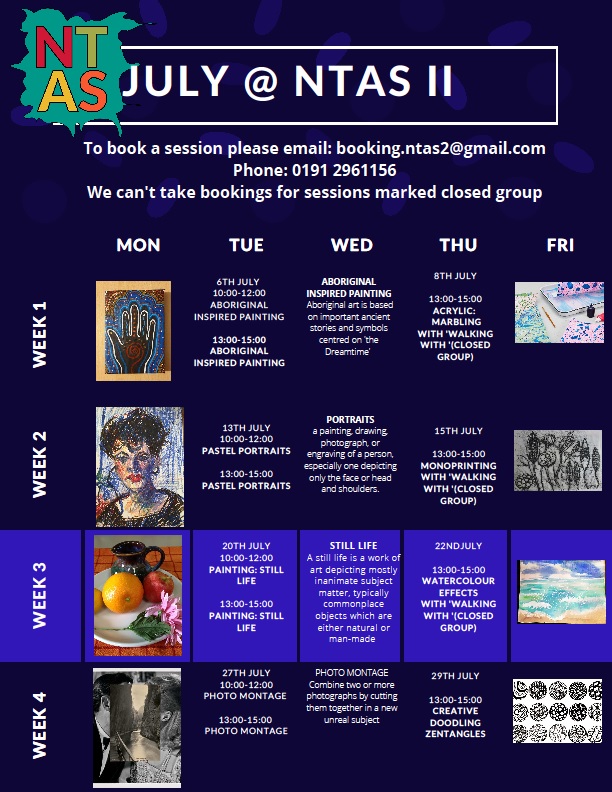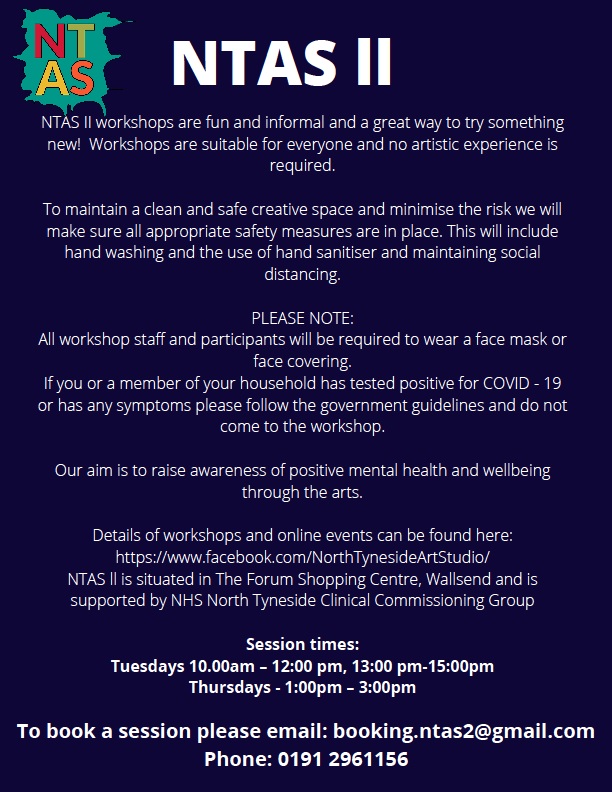 Our aim is to raise awareness of positive mental health and wellbeing through the arts.
Details of workshops and online events can be found here:
https://www.facebook.com/NorthTynesideArtStudio/
NTAS ll is situated in The Forum Shopping Centre, Wallsend.
To book a session please email: booking.ntas2@gmail.com
Phone: 0191 2961156
Download the flyer here.