Healthwatch Newcastle Newsletter – 20 April 2021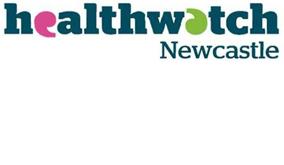 Meet our Healthwatch Stars!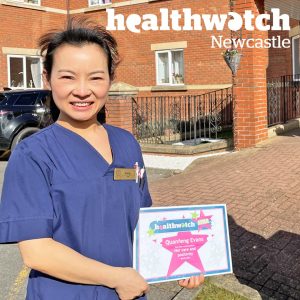 Congratulations to the following people and care services, which recently received our Healthwatch Star award:
Sandra Hopkins at Denecroft Residential Care Home for keeping residents and staff safe during the pandemic.
Quanfeng Evans at Allan Court Care Home for her care and positivity.
Dr Loraine Kalra and team at the RVI for really caring and listening to patients' concerns.
Dermatology department at the RVI for outstanding treatment and care.
Quanfeng Evans (pictured here) was delighted to receive the award after being nominated. Quanfeng has been a Clinical Lead for just a few months but has been a nurse since 2009 and has worked in NHS hospitals in various departments and wards.
"I'd like to thank whoever nominated me for this Healthwatch Star certificate. I am thrilled, this surprise certainly made me feel very special. I am so lucky not only to get to do my favourite job but also to be recognized by service users and their families. It's so nice to know that what I do is appreciated by our residents and their families."
Tell us about your Healthwatch Star at www.healthwatchnewcastle.org.uk/nominate-a-star
---
What do people think about the COVID-19 vaccine?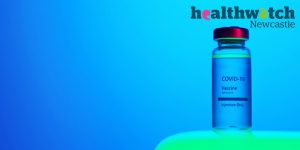 Healthwatch Newcastle and Healthwatch Gateshead ran a joint survey throughout February and March to get a snapshot of people's attitudes to the vaccine. We did this to support local services adapt and improve on the delivery of the vaccination programme.
What we found
Survey respondents who were carers, healthcare professionals or close to either of these groups tended to have positive attitudes towards the vaccine.
People said there was a lot of information available and some of it could be confusing for those without a good understanding of how vaccines work. We received comments about how the vaccine was merely a symptom suppressor and the vaccine was not effective if you were healthy. There was also a lack of trust around information sources.
Some mentioned clerical issues with the vaccine roll out or the waiting times between the first and second jab as an issue.
Finally, there appear to be differences in attitudes based on ethnicity. BAME individuals were less likely to have a positive attitude towards the vaccine.
The data was shared (anonymously) with Healthwatch England so that it can help health and social care leaders on a national level have a better understanding of the barriers to access.
---
You said, we did: accessing dental records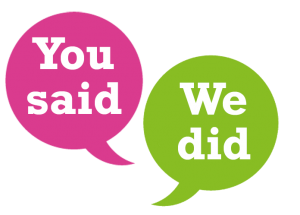 Ms K got in touch with us about dental treatment she'd had in March 2020. She felt some pain after a filling and discussed this with her dentist. The dentist advised Ms K to wait to see if subsided and if it did not, they would consider a root canal.
Unfortunately, lockdown commenced in March 2020 and she had to manage the pain with over-the-counter painkillers. When Ms K's dentist reopened she was reassessed and offered an extraction. Ms K felt it was not clear why a root canal was no longer an option for her.
We called the dental practice to request the policy on the process for requesting dental records. However, nobody was available and we had to leave a message. No-one from the practice called back. We were concerned about the lack of clarity about why a root canal treatment could no longer be offered and why the patient was not referred elsewhere, such as the dental hospital. Therefore, we decided to escalate this issue with dental contract managers at NHS England.
Read more at www.healthwatchnewcastle.org.uk/news/accessing-dental-records
---
Join our team!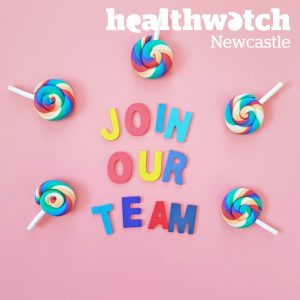 We currently have two vacancies — Operations Manager and Engagement and Project Officer — to help deliver the Healthwatch Gateshead and Healthwatch Newcastle contracts.
These are fixed 12 month contracts. The deadline to apply is Friday 30 April and interviews will be held week commencing 10 May 2021.
Find out more and apply at www.healthwatchnewcastle.org.uk/work-with-us
---
What health research breakthrough would you like to see?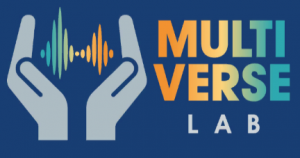 We invited our Healthwatch Champions to attend a virtual event on 31 March about the Multiverse Lab. The Multiverse Lab grew out of a project commissioned for the Great North Exhibition in 2018. It aims to gather the views of 2,000 local people on what health research breakthrough they would like to see in their lifetime.
At the event, Alex Elliot from Unfolding Theatre ran a session giving an overview of the project and taking us on a tour of the lab. Public sessions are available if you would like to take a virtual guided tour. The next date is Thursday 6 May.
Read more at www.healthwatchnewcastle.org.uk/news/multiverse-lab
---
Healthwatch Patient Participation Group forum
Patient Participation Groups (PPGs) are groups of patients linked to a GP practice who meet on a regular basis to support their practice, to act as a critical friend and to provide a link between the wider patient population and the practice. Having a PPG is a requirement in the GP contract, so every practice should have one.
Over recent years, we have received requests from patient group members and GP practices for help in developing their PPGs. In response, we set up the Healthwatch PPG forum.
The first meeting took place in February 2020. Our forum has continued to meet quarterly using Zoom during the pandemic. Although the number of attendees has been lower, enthusiasm for the forum remains high! We asked participants at our most recent meeting about their experiences of getting a COVID-9 vaccination. The response was overwhelmingly positive, however, some people expressed concerns about the remoteness of some of the vaccination centres and about differing practices around cleanliness. These are issues that we will continue to monitor.
If you are a PPG member and would like to find out more or join the forum, our next meeting takes place on Wednesday 19 May via Zoom. Please email lyndsay@healthwatchnewcastle.org.uk or phone 07954 413 773 if you'd like to know more.
---
Other news
COVID-19 vaccinations offered to 45 to 49 year olds
All people in priority groups 1—9 have now been offered a COVID-19 vaccine. Phase 2 of the government's programme has begun and people aged 45 to 49 are now invited to book their appointments.
You can choose to book your vaccination appointments at a larger vaccination centre or pharmacy or wait to be invited to go to a local NHS service.
If you're eligible, book online at www.nhs.uk/conditions/coronavirus-covid-19/coronavirus-vaccination/book-coronavirus-vaccination or call NHS 111.
Having a safe Ramadan during the pandemic
With COVID-19 restrictions in place, 2021 Ramadan will be a very different experience for British Muslims.
Make sure every Ramadan is a safe one. The Muslim Council of Britain has guidance and advice for Muslims fasting during the month of Ramadan.
Find out more at https://mcb.org.uk/resources/ramadan
Newcastle City Council has also produced two helpful videos:
A Ramadan and vaccine message from Imam Abdul Basith of Newcastle Central Mosque
https://youtu.be/QgK5QLBVcyk
Are the COVID vaccines Halal and does it break your Ramadan fast (in Bengali)
https://youtu.be/gZ2wLPIlCCE
Do you have experience of long COVID?
NHS England and NHS Improvement are looking for members of the public from all backgrounds. There are opportunities to join a taskforce or a patient and public advisory group to develop inclusive, patient-centred health services for people with long COVID.
There are two roles if you have experience of long COVID, either personally or as a carer, family member or representative of a peer support group/community group.
The deadline for applications is Friday 30 April.
Find out more at www.england.nhs.uk/participation/get-involved/opportunities
This newsletter in other formats
We're currently unable to provide paper copies of this newsletter. If you would like a version you can print out yourself, you can find copies of all our recent newsletters at www.healthwatchnewcastle.org.uk/about-us/resources
If you need this newsletter in another format please get in touch by emailing info@healthwatchnewcastle.org.uk or phoning Freephone 0808 178 9282.