Healthwatch North Tyneside eNews – May 2023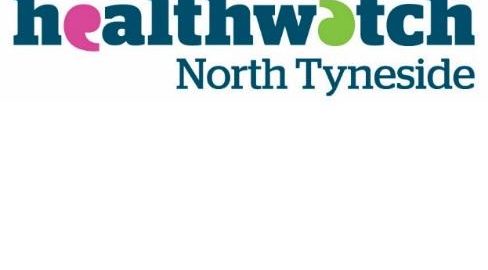 Welcome to Healthwatch North Tyneside's May 2023 ebulletin. Please feel free to forward this email to anyone who may find it useful and they can sign up here to receive their own copy. If you'd like an article included in a future eNews, please email info@hwnt.co.uk.
---
Healthwatch North Tyneside News
Digital inclusion – what matters to local people?
We have just published the findings from discussions with over 500 local people and 30 community organisations about their views of using digital technology, and how best to support people to become more digitally included. The report sets out actions that people say will help them to get the support they need.
We did this work because people told us digital inclusion was a real issue for them, particularly during the pandemic. We have been working with the NHS, Council and voluntary sector organisations to develop a digital inclusion strategy for North Tyneside. This research is a key part of the evidence used to support the strategy and develop the action plan.
---
Exciting opportunities to join our volunteer team
It's volunteers' week in June. We have an amazing team of 25 volunteers who collectively gave up 1,235 hours of their time last year. You too can get involved and really make a difference to local people.
Our research volunteers talk to residents about their experiences of health and care services and visit services to observe what's happening, playing a vital role in our research projects.
Find out more and register your interest here
---
Get on board with Healthwatch
Could you help us with our mission to champion the experiences, views, values and needs of residents? Our trustees oversee our work and help represent the voice of local people at key meetings with decision makers. They are from a variety of backgrounds, some from roles within health and social care services, others as service users, all bringing an understanding of our local community.
For more information and how to apply click here
---
Where to get mental health support in North Tyneside
Out and about in North Tyneside
Our community engagements are your chance to speak to us, we are 'here to hear.' Places we have visited since our last eNews included:
Our June engagements will include:
We will be promoting Volunteer's Week, Carers Week as well as offering general health and care information and signposting. You can also talk to us about our volunteering opportunities and share your experiences of local services.
Find out where we will be – visit our calendar
---
Have Your Say
Share your experiences of health and social care services in North Tyneside
The Healthwatch North Tyneside Feedback Centre is an online directory that brings together your reviews of local services. You can leave an anonymous thank you for your care, or make suggestions for improvements. It also helps people to make informed decisions about their care. You can also contact our team directly to share your views or request information. 
Search for a service and leave your feedback
---
Bank holiday closure
Please note our office will be closed on Monday 29 May for the Spring bank holiday. We will be open as usual 10am – 3pm Tuesday 30 May.
---
Latest from Healthwatch England
---
Useful information and opportunities
North Tyneside pharmacy opening times over the May bank holiday period
Healthwatch North Tyneside and the NHS would like to remind residents to make sure their medicine cabinets are stocked up, and repeat prescriptions are ordered in time to ensure patients have enough medication to cover the upcoming bank holiday on 29 May.
Pharmacy opening times over the bank holiday period
---
Spring Covid-19 Boosters
How to get your COVID-19 vaccination in North Tyneside
---
Carers Week 2023
This Carers Week we will be launching our report into carers' experiences during 2022, which we conducted in partnership with North Tyneside Carers' Centre and North Tyneside's Carers partnership Board. To find out more about the programme of activities during Carers Week check out our social media or contact North Tyneside Carers' Centre at www.northtynesidecarers.org.uk or 0191 6432298.
---
Our North Tyneside Voice
North Tyneside Council are looking for local people to join Our North Tyneside Voice (formerly the Residents' Panel) to help them gain a deeper understanding of the issues that affect our communities whilst providing the opportunity to create change in the borough.

Members will be invited to be part of consultations that affect North Tyneside, this could include surveys, focus groups, meetings or scrutinising our housing service both in person and online.
Volunteer for Our North Tyneside Voice here
---
---
The rising cost of living, through increasing energy, food and fuel costs, is affecting many of us. Click here and you will find the support available from the Council, as well as advice, and signposting to other relevant organisations. This includes help for families and individuals, whether you're working or not. 

For more information on local services see Living Well North Tyneside, connecting our communities with trusted information on services, activities, events and people to support us all to live well locally.
---
Follow us on social media for the latest local health and care news and information.