Healthwatch North Tyneside News – 24 March 2021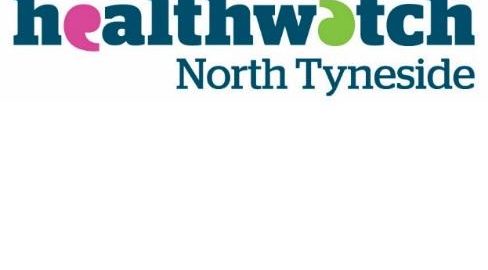 Welcome to Healthwatch North Tyneside's March eNews. This month we launch our Accessing GP Services survey, and update you on the vaccination programme, where to get local information about Covid-19, and Healthwatch England's latest report on GP Access.
Our news
Tell us your views on accessing GP services
It has been 12 months since the way we access services significantly changed due to coronavirus. We want to know your experiences of accessing GP services (by phone, online, face-to-face, etc) and how you want services to run in the future.
Your views will help us gain a better understanding of what people think is important. This research will build upon work Healthwatch carried out last year on people's experiences of changes in access during the pandemic. It will be used by the NHS and Primary Care providers to plan services for the future.
The information gathered will also feed into the evaluation of the Livi digital app service. North Tyneside Clinical Commissioning Group has asked us to gather feedback from users of Livi, who will be invited to share their views and experiences of the service in a separate survey.
We are keen to hear the views of people who we are not able to reach online. If you know of any local groups running that would be willing to share our survey or host a focus group, we would love to hear from you by emailing info@hwnt.co.uk or telephone 0191 263 5321.
Tell us your experience of accessing GP services
---
Healthwatch England recommends GP access review must be part of NHS COVID-19 recovery
Healthwatch England's national research shows that tens of thousands of people struggled to contact or see their doctor during the first year of the pandemic. Our local research will help us to understand what North Tyneside people think. Read the Healthwatch England report here
---
Improving website accessibility for people who use BSL
We are currently reviewing our website and looking at ways to make it accessible to as many people as possible.  Our first step has been to add some British Sign Language (BSL) videos to the About Us section. The videos were created by Healthwatch England and explain, with a BSL interpreter, what Healthwatch stands for and how it can help. If you have any suggestions about how to make the website more accessible then please let us know by emailing info@hwnt.co.uk. 
Watch the three videos on our website https://healthwatchnorthtyneside.co.uk/aboutus/about-us-british-sign-language/
---
What is Healthwatch?
---
Have your say
We've lots of surveys on the go at the moment so please give us your feedback and share with others. All our surveys can be found on our website https://healthwatchnorthtyneside.co.uk/haveyoursay/
---
Last chance to share your views in our menopause survey
We've already had over 50 people tell us their experiences of accessing information and advice about menopause in North Tyneside.  There is still time to share your views. This survey will close at the end of March.
Everyone who completes this survey will be entered into a prize draw to be in with a chance of winning £25 Love2Shop vouchers.
---
---
Tell us your experience of getting the COVID-19 vaccine
We've had a huge response to this survey. We've had excellent feedback about the North Tyneside vaccine centres but initial findings have indicated problems with the booking system and confusion about the national and local vaccination programmes.
We have fed back this information to North Tyneside CCG, TyneHealth and local Primary Care Networks. Many of the issues related to the national booking service and we have fed these back to them too.
If you have had experience of the COVID-19 vaccine in March, tell us your views. Setting up the vaccination programme has been a huge task for the NHS and its partners. Your feedback will be shared with them to understand what is working well and what could be done better.
Are you waiting for treatment?
If your treatment has been delayed due to the pandemic, then we'd like to hear from you to find out if it has been dealt with well. Have you been kept informed or offered self-care advice? Tell us how your delay was handled in our short, confidential survey.
Everyone who completes this survey will be entered into a prize draw to be in with a chance of winning £25 Love2Shop vouchers.
---
Tell us your experience of getting prescriptions
We'd love to hear your experience of getting prescriptions in North Tyneside, including ordering prescriptions from your GP and getting the medication you need from a pharmacy.
Our website also has information about what local services are available. This survey closes at the end of April.
Everyone who completes this survey will be entered into a prize draw to be in with a chance of winning £25 Love2Shop vouchers.
---
Local news
TyneHealth COVID-19 Information Hub
Tynehealth has created an information hub where you can find details including:
Frequently Asked Questions about the COVID-19 vaccine;
Volunteer with the COVID-19 Vaccination Programme;
More information about the COVID-19 Examination Hub in North Shields;
What to do if you have COVID-19 symptoms and how to get a test.
Find out more at https://tynehealth.org.uk/covid-19/
---
An update on vaccinations in North Tyneside
NHS England has invited everyone aged 50 and over to be vaccinated at the national vaccine centres.
If you have been invited to book your COVID-19 vaccine but cannot book an appointment due to lack of available slots, please keep checking back regularly. Vaccine sites are offering more slots as vaccine deliveries are confirmed.
Where possible, you should stick to your scheduled appointment for your second dose of the COVID-19 vaccine, unless there are unavoidable circumstances. If you need to rebook, please see your confirmation email or text, which includes instructions/a link to rebook.


---
Voices from behind the door
One year on and we've all been affected by coronavirus in some way. Here is an emotional spoken word piece about the pandemic created for VODA by North East writer and director Alexandra Woolley – @woolleyjumper1
---
Spring into Action with Age Uk North Tyneside
Age UK North Tyneside has launched Spring into Action, their latest virtual activity programme. Running from 15th March to 30th April, Spring into Action features a range of physical and social activities to keep you entertained this spring.
Find out more at https://www.ageuk.org.uk/northtyneside/activities-and-events/spring-into-action/
---
Pop-up vaccination centre in local mosque
North West North Tyneside PCN, working with Whitley Bay Islamic Cultural Centre and Masjid, put on a brilliant pop-up vaccination clinic recently. The Community Health Champions at VODA visited the site and chatted to pharmacist and vaccinator Nadia about why she believes pop-up clinics in mosques are crucial to encourage members of the Muslim community to get vaccinated.
---
Useful information and opportunities
Latest news from Healthwatch England
Shielding advice for the clinically extremely vulnerable to stop from April
Everyone on the Shielded Patients List will receive a letter from Thursday 18 March informing them of the guidance changes and will include practical steps they can follow to reduce their risk of catching Covid-19. Those with an email address registered with their GP may also receive an email. Find our more in the full press release here
---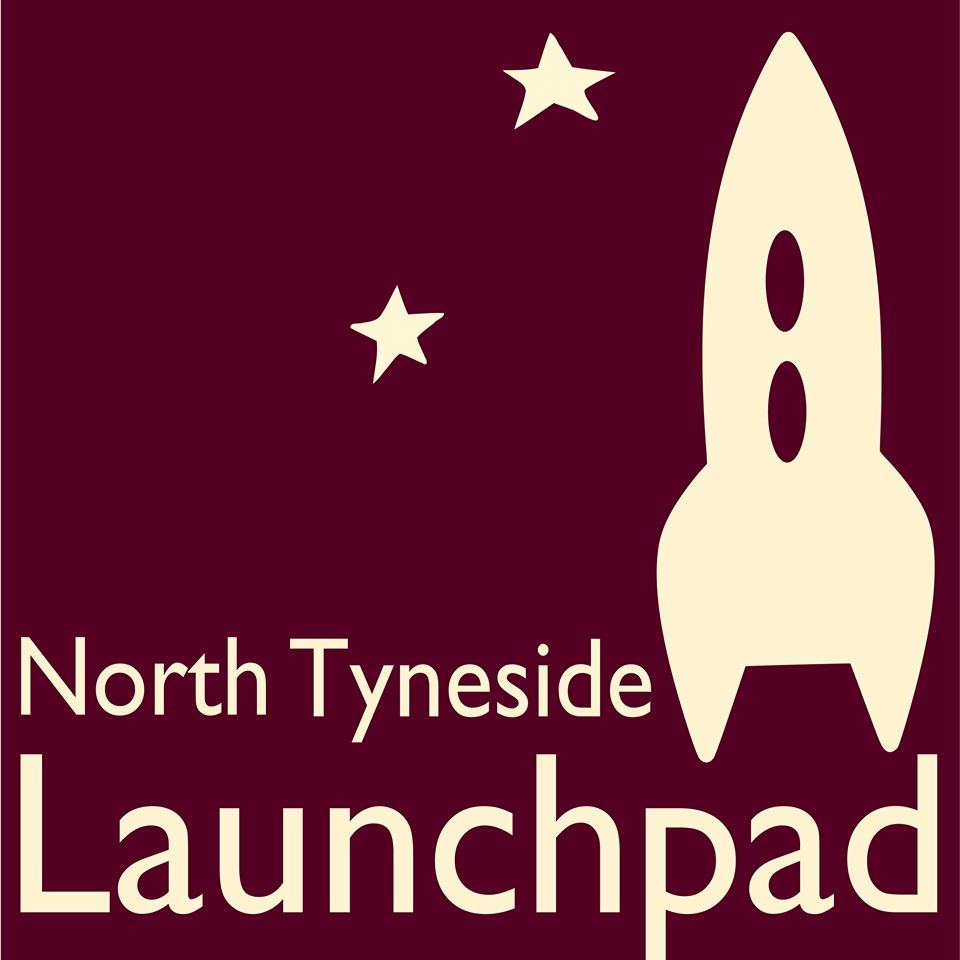 As we approach one year of living with Covid-19, Launchpad North Tyneside Service User and Survivor Forum wants to gain a deeper understanding of how this has affected people living with mental health difficulties in North Tyneside. Share your experiences in their short survey https://forms.gle/2PqqwNeiQZYtyoei9, before Sunday 4th April.
---
Northumbria Healthcare – Become the heartbeat of your local NHS
Join one of the best performing trusts in the country and help shape local healthcare services for you and your family. You'll have the opportunity to share your thoughts and ideas about the way they deliver care to people across Northumberland and North Tyneside.   
Membership is open to anyone aged 12 or over. You can be involved as much or as little as you like, from simply receiving voting papers to donating your time as a volunteer or standing for election to become a trust governor. It is absolutely free to become a member and you can opt out any time. Find out more by clicking here or visit www.northumbria.nhs.uk/join-our-foundation-trust
---
Call for evidence to improve health and wellbeing of women in England
The Department of Health and Social Care has launched a call for evidence to help inform the development of the government's Women's Health Strategy. It will run for a period of 12 weeks and is open to everyone aged 16 or over. The survey is online at https://consultations.dhsc.gov.uk/talkwomenshealth
---
Students from Anna Leigh's Vocal Studio based at Linskill Centre have recorded some covers of popular songs at home and transformed it into a show, which will be launched live on YouTube at this ZOOM event. There will be a live sing song at the end so people can pop themselves on mute and sing away to their hearts content!
---
Please feel free to forward this email to anyone who may find it useful and they can sign up here to receive their own copy. If you'd like an article included in a future eNews, please email l.johnson@hwnt.co.uk
Follow us on social media for the latest local health and care news and information.