Healthwatch North Tyneside News – 28 May 2021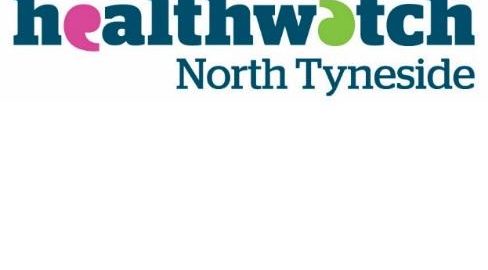 A round up of the latest information on Covid-19 testing and vaccinations in North Tyneside, local guidance, and have your say about GP access and issues facing carers in our surveys.
---
Look out for Healthwatch staff and volunteers who are helping out at the vaccination centres. Here is our engagement officer Amanda lending a hand at a mobile unit in Shiremoor and our director Paul braving the rain!
---
Local health news
Surge testing and vaccination drive launched in North Tyneside
Surge testing and additional vaccinations are launching in North Tyneside this week, following a rise in case numbers and growing concerns nationally around increased cases of the variant first identified in India.
For more details visit North Tyneside Council's Facebook page or website
---
Get tested
Everyone is being encouraged to get a PCR test (where you get your results from a lab) to help understand the spread of the virus. There are mobile testing units open from 10am-4pm at:
Wallsend Forum, behind the Anson pub
Bedford Street, North Shields
Shiremoor, next to Aldi and Costa
Door-to-door testing is also taking place in parts of North Shields, Wallsend and Whitley Bay, with tests delivered by Tyne and Wear Fire and Rescue.
We are all being encouraged to use home testing (lateral flow) kits twice a week too.
People with symptoms should stay at home and self-isolate immediately and book a test online or by calling 119.
Find out more about testing here
Find out more about testing here
---
How to change or cancel a Covid-19 vaccination booking
We have produced a quick guide on how to change or cancel a Covid vaccine appointment. There are lots of appointments available across North Tyneside this week including for those needing second doses who want to bring forward their appointment. If you had your first dose at The Parks, The Langdale or Oxford Centre, these services will contact you if your appointment changes.
It is really important that you cancel an appointment that you don't need so other people can have that slot and vaccine supplies are used.
How to change or cancel an appointment
---
New pharmacy led vaccination sites
North Tyneside pharmacies are now providing COVID-19 vaccine services at locations across the borough. Appointments can be booked via the national NHS website, subject to availability. Those eligible can book now at: https://www.nhs.uk/…/coro…/book-coronavirus-vaccination/
---
Latest Covid-19 guidance for North Tyneside
The government has set out its plan to return life to as near normal as possible by helping control the virus and staying alert. This means you must:
work from home if you can
limit contact with other people
keep your distance if you go out (2 metres apart where possible)
wash your hands regularly
Do not leave home if you or anyone in your household has symptoms.
There are no restrictions on travel in or out of North Tyneside at this time.
Click here for more information
---
Vaccination update
Keep up to date with the latest information about Covid-19 and vaccines on the TyneHealth website https://tynehealth.org.uk/covid-19/
---
Do you need help booking a vaccine digitally? Digital Champions can help.
---
Volunteers' Week 2021
Volunteers make a huge difference to our work and we could not do what we do without them. We appreciate our volunteers all year round but Volunteers' Week provides a great opportunity for us to say thank you for all our volunteers do/
Find out more about becoming a Healthwatch volunteer
---
Have your say
Please give us your feedback and share with others. All our surveys can be found on our website https://healthwatchnorthtyneside.co.uk/haveyoursay/
---
Carers – share your experiences of caring through the pandemic
We want to hear about carers' views and experience in a new survey launched this week by North Tyneside Carers' Centre and Healthwatch North Tyneside, on behalf of North Tyneside's Carers Partnership Board. Your views will help local services better understand carers' issues and identify ways to improve services. You could also win £100.
Tell us your experiences as a carer
---
Tell us about contacting your GP by phone, online and face-to-face
We continue to gather feedback on GP services. GPs are offering us different ways to contact surgeries and have appointments, including phone, video and face to face. Would you like to have a choice about how you contact your practice?  Tell us your views about what works and what could be better in our online survey.
Tell us your experience of accessing GP services
---
Tell us your experience of getting the COVID-19 vaccine
If you have had experience of the COVID-19 vaccine in April, tell us your views. Setting up the vaccination programme has been a huge task for the NHS and its partners. Your feedback will be shared with them to understand what is working well and what could be done better.
---
Are you waiting for treatment?
If your treatment has been delayed due to the pandemic, then we'd like to hear from you to find out if it has been dealt with well. Have you been kept informed or offered self-care advice? Tell us how your delay was handled in our short, confidential survey.
Everyone who completes this survey will be entered into a prize draw to be in with a chance of winning £25 Love2Shop vouchers.
---
Useful information and opportunities
Latest news from Healthwatch England
---
Please feel free to forward this email to anyone who may find it useful and they can sign up here to receive their own copy. If you'd like an article included in a future eNews, please email l.johnson@hwnt.co.uk
Follow us on social media for the latest local health and care news and information.