Healthwatch North Tyneside News – 30 April 2020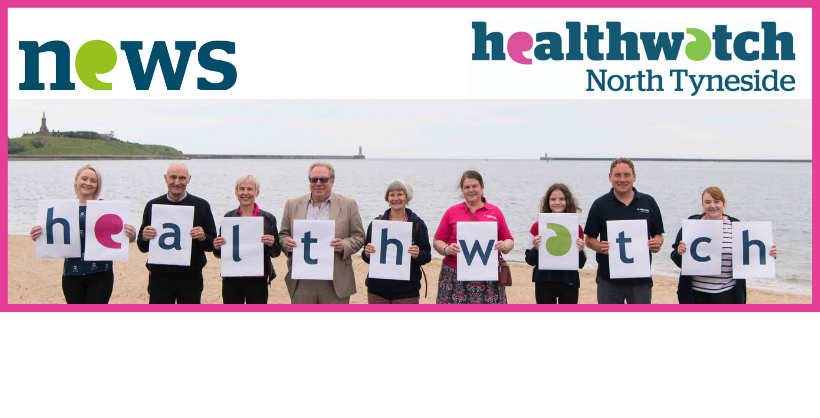 GP services – now and tomorrow
We want to know your views about how GP services are delivered now and into the future
GP services have changed in response to coronavirus. Based on a clinical assessment or triage of the health issue, most people are now talking to a healthcare professional on the phone or by video call and only being invited for a face to face appointment if necessary.
We want to hear your views about how services could be delivered in the future. We are particularly interested in hearing about your recent experiences of accessing GP services and whether some of the new approaches should continue when we return to 'normal life'.
 
Tell us about your experience and give your views –  take our survey and you could win a £10 voucher
Online survey – GP services: now and tomorrow
---
Coronavirus service changes information hub
`
Keeping you up to date with service changes
Our service changes information hub is updated regularly with news and information. This week you will find more information about adult social care services, emergency dental care and how you can get the NHS support you need.
Go to our service changes information hub
---
Get the NHS treatment you need
If you need medical help the NHS is still here for you:
If you need medical help from your GP practice, contact them online, by app or phone to be assessed.
If you need urgent medical help, use the NHS 111 online service. If you cannot get help online, call 111.
If it's a serious or life-threatening emergency, call 999
If you are told to go to hospital it is important that you go to hospital. 
You should continue to attend your appointments, unless you have been told not to attend.
Don't put off getting the advice and treatment you need. If you have new symptoms, need mental health support, a repeat prescription or your child's immunisations are due you should contact the NHS.
---
Our work during coronavirus
What we are doing to help the response to coronavirus
As well as providing our information services and analysing all the information we collected last year, our staff team are helping other local organisations to respond to coronavirus. 
We are supporting North Tyneside VODA's Good Neighbours project by helping to deliver some food parcels and pick up prescriptions for people across North Tyneside. 
We are helping North Tyneside Carers' Centre to call carers who are isolating because of coronavirus to check how they are doing and see if there is any support they need. 
To contact us:
Phone 0191 263 5321, 10am to 3pm, Monday to Friday
Email info@hwnt.co.uk
Use our online contact form here


---
Volunteering opportunities
Support the response to coronavirus
North Tyneside VODA are working with North Tyneside Council and local community groups to identify people who require support whilst they are self-isolating due to infection or as a precautionary measure.
Find out how you could help by volunteering with VODA