Linskill's Community Grapevine – 1 September 2023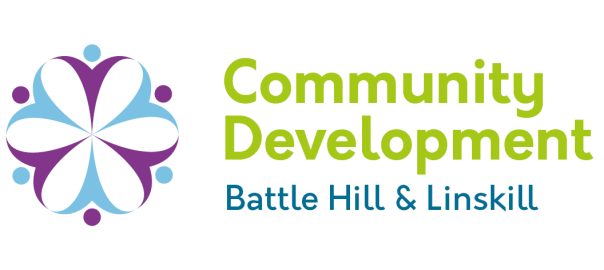 Did you spot any of our Linskill Riders on Sunday 27th August as they took part in the Great North Bike Ride? Six members cycled 60 miles from Seahouses to Tynemouth for charity. Powered by bananas, ham and pease pudding sandwiches and a Caramel Wafer or two, they cycled through mixed weather and were cheered home by fellow members of the community cycling club. Want to find out more? Send us an email using the link below.
---
Limited space!
KEEP LEARNING – Wet Felting Workshop
Try your hand at wet felting on Monday 18th September at 1.30pm to make a necklace, perfect for yourself or a gift! All details are in the booking form below.
Wet Felting Workshop – 18th September
---
TAKE NOTICE – Scribblers Book Launch
The Scribblers creative writing group was one of the first engAGE groups to get off the ground back in 2017 and here they are with the launch of their 5th book entitled 'Scribblers Let Loose'.
The group are putting on a smashing afternoon with guest poet Elaine Cusack, Colin Cave's mechanical music boxes and of course a selection of short stories and poetry read by members of the group.
Everyone is welcome – please book using the link below.
---
KEEP LEARNING – Patchwork & Quilting
Join us for the first in a series of patchwork gift workshops with Kim Suleman. In the September session you will be making a 16 inch cushion cover using festive fabric. As long as you can use your sewing machine this workshop is perfect for you!
All the details are in the booking form below.
---
KEEP ACTIVE – Dr Bike, Battle Hill 
All servicing is free and delivered by Velotech trained bike mechanics.
After a comprehensive 'M-Check' has been completed minor repairs to ensure a cycle is safe and roadworthy will be carried out.
A typical Dr Bike health check may include some of the following cycle replacements and checks:
• Brakes – Calliper and cable adjustment, cable, and pad replacement,
• Gears – Indexing, adjustment, and cable replacement,
• Chain – Check for wear, lubricate if necessary,
• Tyres – Puncture repair/tube replacement, inflated to recommended pressure,
• Other – Check all nuts and bolts are correctly torqued; Check headset and bottom bracket; Check and replace missing bar plugs / cable end caps.
Dr Bike – 7th September – Battle Hill
KEEP ACTIVE – Basic Bike Skills
Taking place in a completely traffic free environment this session aims to improve your confidence on the bike. The session will improve your steering, turning, signalling, starting and stopping in a fun, practical way and is aimed at those who haven't ridden for a while or are feeling a little wobbly.
Numbers will be limited and the session will be ran by Cycling UK trained volunteers.
You will need your own bike to take part and a helmet is recommended. Not sure it's for you? Email community.development@linskill.org for more information and to have a chat.
---
SAVE THE DATE
You might have seen an article in the news this week about the NHS expanding its offer of free blood-pressure checks in the community. You will be able to have yours at Linskill on Tuesday 26th September. Details to follow. 
We hope you have enjoyed a lovely summer and look forward to seeing you in the centre.
See you soon 
Charly, Lucy and David
Your Community Development Team
---
From our friends…
---