Linskill's Community Grapevine – 15 September 2023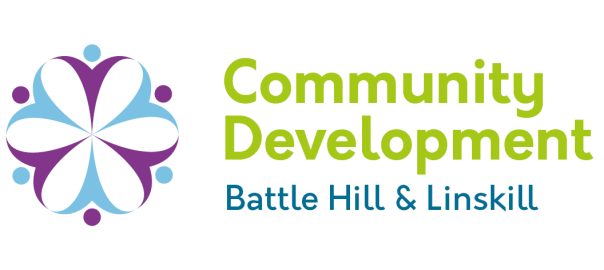 The Scribblers enjoyed a fabulous book launch on Monday. If you didn't manage to get along, don't worry, you can pick up your copy from Linskill Reception – it costs just £4 and will go a long to supporting our enthusiastic and very talented writers.
---
Don't forget the Woollies sale, we look forward to seeing lots of you there!
Cash or card accepted.
---
KEEP LEARNING – Art Appreciation 
Join Ana Flynn-Young from Tyne and Wear Archives and Museums as she talks about the work behind the scenes in the conservation department, including ways the team work to investigate the paintings they have, to uncover their past and formulate the best plan of action to keep them in good condition for the future.
---
KEEP ACTIVE – How's your heart?
More than 30% of people with high blood pressure don't know they have the condition.

Atrial fibrillation (AF) is an irregular and often faster than normal heartbeat which is a risk factor for stroke. AF can often be picked up when you have your blood pressure taken.

To help improve the health of residents and identify people with these conditions, who aren't aware, we have teamed up with the Active North Tyneside team who will be offering quick, free and painless blood pressure and AF checks 

Eligibility criteria 
To get a health check you must be registered with one of the following GP practices: Bewicke Medical Centre, Hadrian Health Centre, Village Green Surgery, Spring Terrace Health Centre, Nelson Medical Group, Collingwood Surgery, Redburn Park Medical Centre, or Priory Medical Group. Exclusion criteria (such as an existing heart related medical condition or being on some medications) applies.

Not registered to one of those GP practises? Don't worry you can still drop in and the team will do their best to see you.
---
CONNECT – Nature Walk 
Join Cathy from Northumberland Wildlife Trust for a nature walk through the woodland at Northumberlandia where you'll learn all about the wonderful world of fungi and have a go at mushroom spore printing! After an early lunch (there is a cafe on site or bring your own packed lunch) there will be the opportunity to walk to the top of the Lady of the North.
The mini-bus will be picking up at Linskill and Battle Hill. This activity and transport is FREE thanks to Northumberland Wildlife Trust but spaces are limited.
---
TAKE NOTICE – Film Club
October's film, Till, is based on the true story of Mamie Till-Bradley, an educator and activist who pursued justice after the murder of her 14-year-old son Emmett in August 1955.

engAGE activities are funded for people aged 55+
---
CRAFT WITH AMY 
Friday October 13th – Bondaweb Birds
This month Amy will be showing you how to use Bondaweb to make a bird design on fabric bags.
 
Monday October 16th – Fabric Covered Notebooks
This month Amy will be showing you how to make a notebook from recycled materials.

To be fair priority will be given to people who did not attend Amy's previous Bondaweb or Notebook sessions in the summer.  If this applies to you please do still fill out the form as you will be contacted if a place is available – thanks for your support with this.
---
KEEP LEARNING – Heritage Walk 
Discover the stories of Bishopwearmouth's public houses and 300 years of history at Seventeen Nineteen – Holy Trinity Church.
There is a charge of £10 per person for this event. This helps towards transport costs and includes your guided tour of Seventeen Nineteen and a hot drink. This charge is payable in advance.
**Please note this trip involves a lot of standing on both tours and you will need to be able to walk, at a slow pace, approximately 1 mile between the two destinations. Please make sure you wear comfortable shoes and are dressed for the weather.
---
---
Handmade Christmas 2023
Dare we mention it but we are busy putting together our Christmas program. Our volunteer craft groups are having a festive fair (including demonstrations, tombola and refreshments) plus workshops with The Shedders and Mike will show you how to make the perfect wreath. Plus lots more! 

Charly, Lucy and David
Your Community Development Team
---
From our friends…
---
---