Mind Benefits Assessments Campaign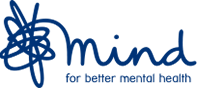 All of us should be able to turn to a benefits system that's there for us when we need it. Benefits can give us the security we need to focus on moving forward with our lives.
Since the coronavirus pandemic unfolded, the government has temporarily suspended all mandatory face-to-face benefits assessments to keep people safe.  Instead they are offering phone or paper assessments.  
This is a huge win for everyone whose mental health means they struggle with face-to-face assessments.  
Those of us with a mental health problem should be able to access assessments in a way that keeps us safe and does not risk making our mental health worse. That's why we need you.
We need your help to make this change permanent.
Many of us already faced huge challenges with the benefits system. We have heard from people who have had to relive traumatic experiences at assessments with strangers, many of whom don't have mental health training.
For those of us who find travelling or meeting new people very difficult, being forced to attend face-to-face appointments can make this even worse.
We need your MP to tell the government that assessments should be held in a way that doesn't risk making our mental health worse. Please can you use our easy action tool to write to your MP?
Let's make this change permanent.
Those in power can make the right choices to protect people's mental health now, but also in the future.
Your support can make this happen.
Take care,
Nancy