Mind Campaign – Make Sick Pay Work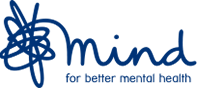 The current rate of Statutory Sick Pay is far too low.  We're calling for it to be raised to the minimum wage. This would be based on the number of hours someone usually works. This is a basic level of income that would reduce the risk of people being put into poverty by simply being unwell.
We need as many people as possible to join us as a campaigner to make this happen.
This video (which you can view by clicking on the Facebook or Twitter link) shows how low statutory sick pay is. We'd love it if you could share it with your friends and family and encourage them to sign up to be a campaigner.
Together we can demand better employment rights for anyone with a mental health problem.
Take care,
Charlotte from Mind