North Shields Live at Home Scheme Telephone Befriending Service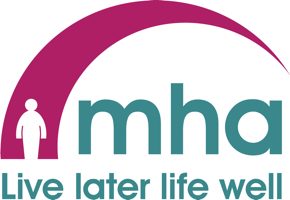 North Shields Live at Home Scheme is offering a Telephone Befriending Service to older people who are feeling alone or isolated in the community. This might include those who have no family and friends nearby, but also those who have support from families in terms of shopping, but who would benefit from a regular conversation when the family is at work. The days can be very long when you are nervous about going out, and our staff are available for a chat, with suggestions about how to fill the day. We are currently running a writing project to encourage our members to record their feelings about this unique time in history. For those with any kind of access we are also offering access to an online activity programme.
Anyone can make a referral, by calling Barbara Harland on 07720 680 347, and self- referrals are also welcome. We will contact the person and risk assess how much support is required and the frequency of calls will be agreed. This can be daily, twice a week or weekly, and can be re-assessed at any point should the level of need increase or decrease.
With many services on hold at the moment we are also offering support to partners and carers of people living with dementia.
Kind Regards
Barbara
Barbara Harland
Live at Home Scheme Manager
North Shields Live at Home Scheme
Wallsend Community Fire Station,
6PF Hadrian Road, NE28 6HS
Tel: 01912 636917
Mobile: 07720 680 347