Healthwatch Newcastle Newsletter – 17 June 2020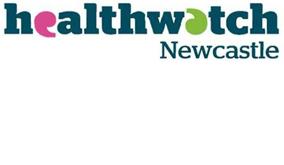 Tell us your care story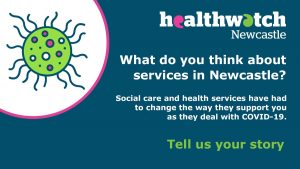 This is an unprecedented time, due to the COVID-19 pandemic, which has affected all of us in ways we might not have anticipated. It has also affected our health and social care services.
What are your experiences of services in Newcastle? This could be care received in a hospital, care home, from a dentist or mental health services, to name but a few.
Thank you to everyone who has so far told us their care story. It's important to hear from as many people as possible, so please tell us your story (or that of a friend or relative) in our survey. If you don't have online access we can call you back on the phone — call Freephone 0808 178 928 to arrange a call-back.
Take the survey at www.surveymonkey.co.uk/r/covidexperiences
---
Healthwatch Newcastle annual report out now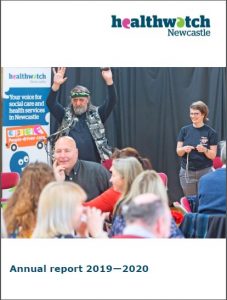 All local Healthwatch are required to produce an annual report and submit it to various organisations, including Healthwatch England, the Care Quality Commission and the commissioning local authority by the end of June each year.
Our 2019—2020 annual report focusses on the impact we have made as a local Healthwatch. We have produced six research reports, resulting in ten recommendations that we believe will improve various services, ranging from mental health services for children and young people to helping improve access to primary care services, such as opticians and dentists, for people who are housebound.
Read more at https://tinyurl.com/HWNannual2020
---
Thank you, key workers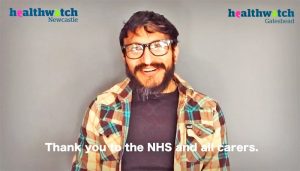 In recent weeks, we've all been more aware of the efforts of people working in social care and the NHS, including healthcare assistants, doctors, nurses, call handlers, paramedics, cleaners and many more.
Together with Healthwatch Gateshead and our local community, we made a video to say a huge 'thank you' to everyone keeping us safe during these times.
Thank you to all the people who took part in our video!
You can watch the video at www.healthwatchnewcastle.org.uk/news/thank-you-key-workers
---
Become an NHS volunteer responder
Healthwatch Newcastle is delighted to now be able to refer vulnerable people to the NHS Volunteer Responders Scheme.
This scheme aims to provide volunteer support to those most at risk to COVID-19 to help them stay safe at home while isolating from the virus.
As part of our key priorities we aim to ensure we continue to support and engage with local people, particularly those who are vulnerable and currently who are unable to get out and about. As an approved referral partner for the scheme, it helps us to 'stay connected' and engaged.
Find out more at https://tinyurl.com/NHS-responder
---
Join our Committee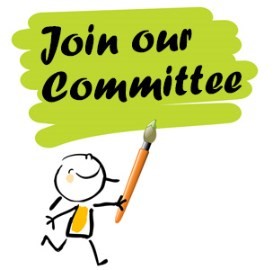 Would you like to help us fulfil our vision to be Newcastle's independent and trusted voice for outstanding social care and health services for all?
We're on the lookout for members to join our Healthwatch Committee. These are voluntary, unpaid roles although travel and carers' expenses will be covered.
If you would like to discuss becoming a Committee member, please email Cynthia Atkin, Interim Operations Manager, at cynthia@healthwatchnewcastle.org.uk
---
Listen to us on the go!
Enjoy this newsletter on the go by downloading our podcast at soundcloud.com/healthwatch-newcastle
---
NHS Test and Trace – how it works
NHS Test and Trace launched on Thursday 28 May. The aim is to quickly test anyone who has symptoms to see if they have COVID-19.
If you test positive NHS Test and Trace contact you with instructions on sharing details of people you have had close contact with. If you're told you've been in contact with a person who has COVID-19 you should stay at home (self-isolate) for 14 days from the day you were last in contact with the person.
 
Read more at https://tinyurl.com/NHS-test-trace
---
Need dental care?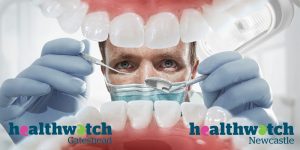 Dental services in Newcastle may not look as they did before the lockdown for a little while longer. Although dental practices are now free to open, it's expected that dentists will see those with the most urgent issues first. Routine dental check-ups and hygienist appointments will start later.
If you need care and you have a regular dentist, you should call them as a first step. The dentist will assess your situation over the phone, including giving advice and, if needed, prescriptions for painkillers or antibiotics, or arranging treatment.
Read more at www.healthwatchnewcastle.org.uk/news/need-dental-care
---
Organ donation
Organ donation in England has now changed to an 'opt out' system. All adults in England will be considered to have agreed to be an organ donor when they die unless they have recorded a decision not to donate or are in one of the excluded groups.
Find out more at www.organdonation.nhs.uk/uk-laws/organ-donation-law-in-england
---
Single point of access for children and young people's mental health services
A single point of access (SPA) is available for any child aged between 0 and 18, or looked after children aged 25 or under, if they are struggling with their mental health.
The child, young person, or their parent and carer can get in touch with the SPA for information and advice. The SPA will assess the situation and refer the child or young person to the most appropriate service for support. It's open Monday to Friday from 9am to 5pm.
Get in touch with the SPA on 0303 123 1147 or ntawnt.NGSPA@nhs.net
If the matter is urgent you should contact 0191 246 6913.
---
Kooth — mental health support for children and young people

Kooth is a web-based confidential support service for young people aged 11 to 18 in Newcastle and Gateshead (or 25 and under if a looked after child). Kooth provides a safe and secure means of accessing mental health and wellbeing support designed specifically for young people.  
Kooth offers young people the opportunity to have a text-based conversation with a qualified counsellor. Counsellors are available from 12noon to 10pm on weekdays and 6pm to 10 pm at weekends, every day of the year on a drop-in basis. Young people can access regular booked online counselling sessions as needed. Outside counselling hours people can message the team and get support by the next day.
When young people register with Kooth they will have support available to them now and in the future. Support can be gained not only through counselling but articles, forums and discussion boards. All content is age-appropriate, clinically approved and fully moderated.
To find out more visit www.kooth.com
---
Printing this newsletter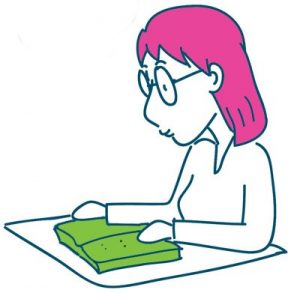 We're currently unable to provide copies of this newsletter. If you would like a version you can print out yourself please email info@healthwatchnewcastle.org.uk