SAINT's allotment looking for volunteers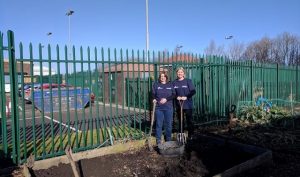 VODA's SAINT (Social Action in North Tyneside) project supports people who face barriers to get involved in volunteering. As part of the project, we have taken on a small plot at Whitley Bay Community Allotment.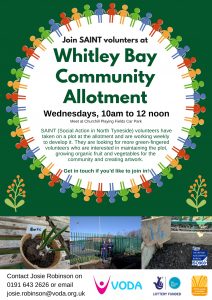 This volunteering opportunity is perfect for individuals who might not have enough time for their own allotment, know little about gardening or are looking to meet some new friendly faces. Current SAINT volunteers are growing fruit and vegetables which will be donated to local causes, creating DIY projects, pieces of artwork and helping out with the site renovation project.
If you know of someone who might benefit from a couple of hours a week in the great outdoors with a small group of amateur gardeners, then get in touch with me, Josie, and I can arrange a visit to tell you more about it.
See the poster for details of when and where we meet.