The benefits system failed Anna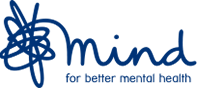 "The benefit system doesn't work for people with mental health problems."
These were Anna's words when we spoke with her about her experience of applying for disability benefits during the coronavirus pandemic. Now she has written a blog to share this experience with you.
Anna lives with depression and anxiety. When she started to struggle with her mental health whilst working part time, her psychotherapist suggested she try applying for PIP (Personal Independence Payment), which is a disability benefit.
"The lady who did the assessment was helpful and friendly, but she wasn't interested in the mental health side of things. I have arthritis in my left thumb, and she was much more interested in how physically my hand affected me doing either the cooking or household chores. It hurts sometimes, but it doesn't stop me doing things. It's my mental health that stops me doing things, not my physical health."
Disability benefits are supposed to support people. Instead, the process of applying for PIP made Anna's mental health worse, and didn't get her the support she needed.
Anna's experience shows that the UK needs a better benefits system. Together we can build it, and make sure the society that comes after the pandemic is kinder, fairer and safer.
Take care,
Nancy